Holding Redlich partnership grows by 3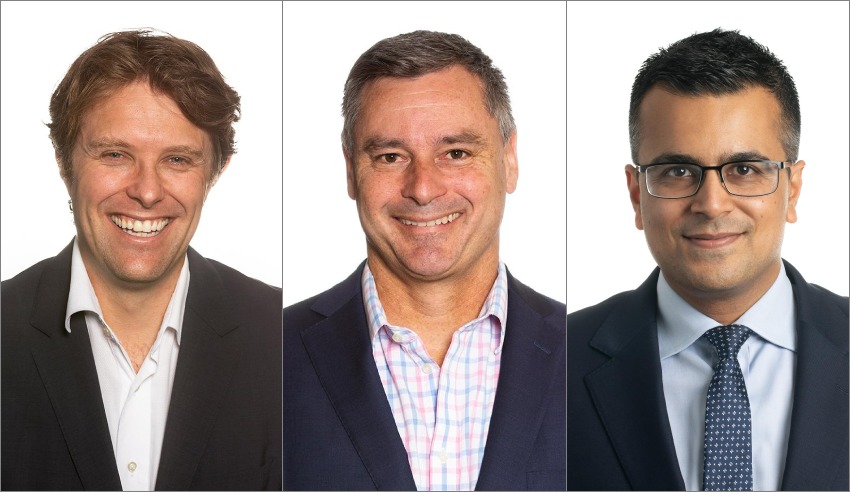 National law firm Holding Redlich has hired three new partners as it continues the growth of its construction and infrastructure capabilities, as well as its corporate and M&A scope.
The firm has welcomed Shaun Whittaker, Tony Rutherford and Khilen Devani to its national partnership.
Mr Whittaker joins Holding Redlich from Mills Oakley, bringing with him 14 years' experience advising in the infrastructure and finance sector. Throughout his career he has specialised in new economy transactions in social and economic infrastructure, technology and impact investment. 
Mr Rutherford also joins the firm from Mills Oakley. Prior to that he was principal at Moores and director, projects and finance at PwC. Mr Rutherford has advised on large and complex infrastructure transactions and disputes across a wide range of sectors, including education, health, energy, social and affordable housing, water, mining, oil and gas, roads and telecommunications.
Meanwhile, Mr Devani joins Holding Redlich from Allens where he spent almost 10 years advising high-profile clients in complex corporate and commercial transactions. He specialises in both private and public mergers and acquisitions, as well as equity capital raisings and corporate governance matters.
"We know we are only as good as our people, so I'm delighted to welcome new partners into our fold with the necessary skills to service our growing client base in construction, infrastructure and projects and commercial transactions," Holding Redlich's national managing partner, Ian Robertson AO, said.
"Shaun, Tony and Khilen are talented lawyers who will each bring unique experience and knowledge to their respective practices."
The three new partners commenced with Holding Redlich earlier this year and bring Holding Redlich's national partnership to 64 lawyers across its Cairns, Brisbane, Sydney and Melbourne offices, a statement from the group confirmed.