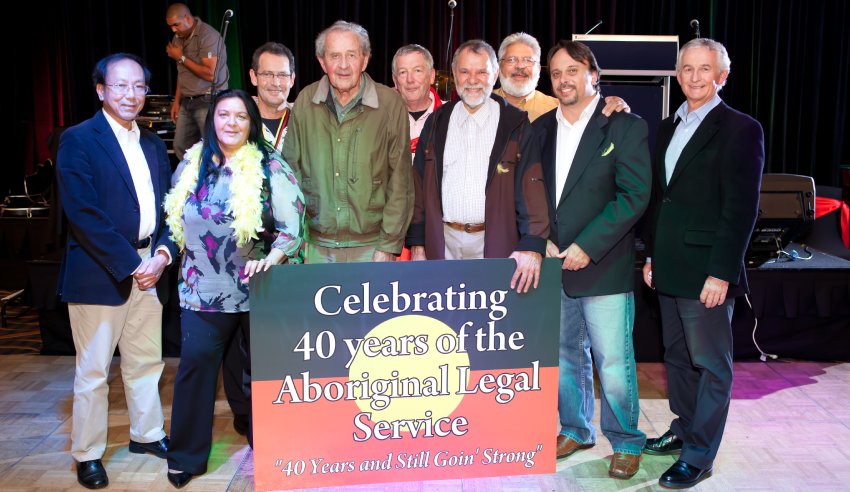 The Aboriginal Legal Service has paid tribute to one of its founding members, Hal Wootten, who passed away last week.
The Aboriginal Legal Service NSW/ACT has said that Emeritus Professor Hal Wootten AC QC will be fondly remembered for his insight, compassion, and his great legacy in helping establish the country's first Aboriginal legal service.
Professor Wootten passed away on 27 July at the age of 98. He was a co-founder of the Aboriginal Legal Service (ALS) in Redfern in 1970, serving as its first president until he stood down to join the Supreme Court bench in 1973. He continued to strongly support the ALS until his passing.
Gary Williams, one of the original Redfern activists who founded the ALS alongside Professor Wootten, said that he was "full of energy" and would be greatly missed.
"He certainly made it his mission to make sure that the ALS got off the ground and that we had a political arm as well as the arm that provided legal services. He put the law faculty at UNSW at the ready, getting the legal fraternity behind the ALS," he said.
The Redfern ALS was the first Aboriginal legal service in Australia and after breaking new ground as Australia's first free community legal service of any kind, was followed by other ALS services opening up in each state and territory.
Professor Wootten also founded the UNSW law school in 1971 and served as a commissioner on the Royal Commission into Aboriginal Deaths in Custody in the late 1980s to early 1990s.
John McKenzie, NSW Legal Services commissioner, former chief legal officer at the ALS and commissioner on the Royal Commission into Deaths in Custody, said that the two establishments had been Professor Wootten's proudest achievements.
"The two proudest achievements of Hal's life were the establishment of the law faculty at UNSW and being part of the establishment of the Aboriginal Legal Service. He said that many, many times throughout his life – they were the two things that meant the most to him," he said.
"Though he was physically frail towards the end of his life, he was razor-sharp in his mind as always. I was still learning from the great man."
Mark Davies, ALS director, added: "The Aboriginal Legal Service began with a group of young Aboriginal activists with a strong hunger for justice.
"Thankfully, Hal Wootten shared that hunger. He used his legal connections and considerable skills to open up resources and opportunities for the Aboriginal justice movement. The fact that Aboriginal Legal Services now operate across Australia is part of that ongoing legacy."