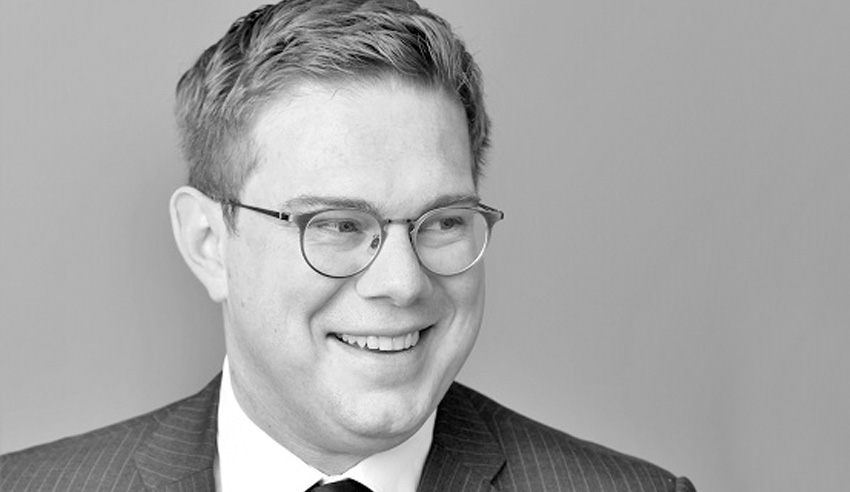 Pro bono and not-for-profit work can bring unexpected skills and experience to your résumé, according to this partner and NFP board member.
Nick Edwards is a partner at Hamilton Locke and has experience on a variety of boards within the not-for-profit sector, as well as a breadth of pro bono experience.
Speaking on The Lawyers Weekly Show, Mr Edwards shared the value he's found in pro bono work and why it has been a valuable part of his career.
"If you are at a law firm or an organisation that offers pro bono opportunities, get involved," he encouraged.
Mr Edwards started his career at Corrs Chambers Westgarth and found that pro bono work was not only rewarding, but valuable career experience.
"At Corrs when I was there, they did a lot of stuff with the Homeless Persons' Legal Service and then lawyers were on a rotational basis going out to a site in Bondi to people and help people with their legal issues," he said.
"I really enjoyed that and it was a different sort of skillset because I found that often, if you were doing pro bono work at a junior level, you were doing work at a far more senior level comparatively. So, you could take a real handle on a matter and you could really drive that where internally at the law firm onto their corporate ladder, you wouldn't be able to gain such experience."
He added that in turn, hiring managers would look at pro bono work as a valuable asset on a résumé.
"They would probably look at, if someone was a director or involved in a not-for-profit is that person has a capacity to give back," he said.  
"That person has a capacity to do something outside their day-to-day job. That person has the discipline to do something else. And they will also see the skills you've learned."
Mr Edwards added that he made a start on pro bono work as a way to try and lend his skills to those who were less fortunate.
"I think the opportunity to give back, particularly when we were working with the Homeless Persons' Legal Service was really powerful," he said.
"One of the things I would say for those that are considering more pro bono work, what is remarkable is the skills you learn as a lawyer of just being able to analyse, to read, to write in a particular manner; is not a skillset that every person in the community has.
"And being able to help people to convey their ideas in a releasing manner is very powerful, particularly for those who may not have the education or may not have the ability to do so."
In addition to pro bono work, Mr Edwards has served on the board of a number of charities – and said he firstly "fell into" not-for-profit board work when he was approached to join Project Futures.
"I was involved with all-boys committees and things like that when I left school. I did like the idea of being on those governing bodies and giving back in that sense," he said.
"But I kind of fell into it when [the Project Futures founders] asked me to join the board of Project Futures and I really enjoyed that and really took that responsibility very seriously."
Project Futures, a movement to raise money to end human trafficking and exploitation, went from being a community start-up with events hosted at bars to a more structured organisation, organising large-scale events to raise bigger sums of money.
"Towards the end of that time, we were probably raising in excess of a million dollars a year that was being distributed to not only charities in Southeast Asia, but also women's refuge centres that were designed to save people from sex trafficking in Australia," Mr Edwards said.
"That was our mission and our aim. And it still goes on today quite strongly."
After stepping down from the board of Project Futures, Mr Edwards was approached by Mel Thomas, who has a charity called the KYUP! Project.
"That charity is quite phenomenal because Mel Thomas is a martial arts expert, but what she is trying to do is to end the scourge of domestic violence against women and children, particularly children," Mr Edwards explained.
"And the way she's doing that is not only by awareness, but by implementing programmes to bolster self-confidence and self-worth. And a lot of that falls back to the discipline she learned in martial arts."
Ms Thomas has footage of the aftermath of some of the workshops and other work the charity does, which Mr Edwards said can be really confronting, yet rewarding, to watch – in addition to learning about the charity.
"To really delve into the figures of domestic violence in this country [has been personally confronting]," he said.
"It is obscene, the numbers that still exist. To hear the impact that those workshops have on their self-confidence and their self-worth, and to hear them talk about the situations they are in, it's beyond tragic.
"It really kind of reinforces why you're doing the good work or the work that you're doing. And for me, it also reinforces the privileged position I have." 
The transcript of this podcast episode was slightly edited for publishing purposes. To listen to the full conversation with Nick Edwards, click below: