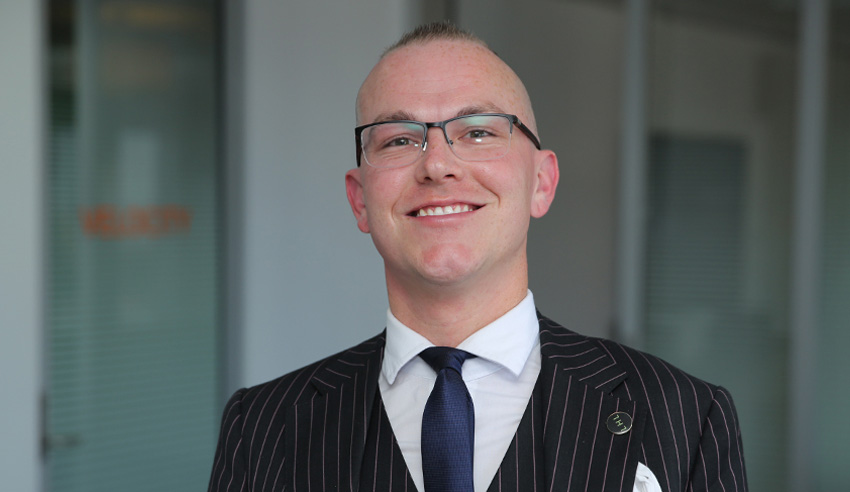 Even with most of Australia in lockdown, the nation's property market continues to go up. For lawyers looking to buy property, there is good news – especially for barristers and sole practitioners.
Speaking last week on The Lawyers Weekly Show, Legal Home Loans director of sales Cullen Haynes said that the elephant in the room for property investment, at this stage of the pandemic, is that the market is doing "the complete opposite" of what experts thought it would do in this time.
There are two primary reasons as to why the market is, "staggeringly", going up, he said: one, supply is at record low, "because no one wants to sell their home or dwelling in the same market, because they're going to have to buy in the same market. So, supply and demand. If there's less supply, the demand is going to skyrocket"; and two, rates are "at a historic low", and "everyone's got FOMO [fear of missing out]".
There is also a third reason, Mr Haynes pointed out, pertaining to the legal profession, being that lawyers have the capacity to borrow 90 per cent of a purchase price, with no lenders mortgage insurance.
Despite record-high prices in the market, there are a number of things that should excite lawyers who are looking to get onto the property ladder or expand their existing portfolios, he outlined.
Self-employed lawyers don't have to wait as long
It used to be the case, Mr Haynes mused, that self-employed lawyers such as barristers or boutique firm owners would need at least two years of financial records in order to qualify for a home loan.
The great irony with this, he said, is that a graduate with one payslip would be seen as a surer bet than a senior practitioner with 23 months' worth of bank statements.
"The reason why the banks themselves treat self-employed so different is because if you have a payslip and you were employed by a firm, they deem that income is steady. Your pay is guaranteed as long as you don't commit a crime or do something that gets you fired, presumably you'll be in that role for a long time. When it comes to self-employed clients, the banks treat – especially in your first year or second year – you as uncertain, even though the legal fraternity in legal work is very prestigious and quite obviously lucrative if done well, it's still seen as that," he outlined.
This prospective two-year delay, Mr Haynes noted, can mean that lawyers will have to decide, in the short-term, between purchasing property or going out on their own professionally.
However, things are shifting for those who have been in sole practice for at least 12 months, he said.
"If you started your practice in July or August of last year, we've got banks on our panel that will lend to you at the market rate," he proclaimed.
"Lawyers have got more options now with legal-specific lenders, instead of having to explore low dock lending (which is very expensive) or waiting another year."
Lawyers who have been operating their own practices for at least a year should speak to a professional to understand what their borrowing power is at this moment, Mr Haynes suggested.
This said, he warned that lawyers should not simply just "buy into the FOMO" of the current market, because "there's always another property out there".
Refinancing
With all the uncertainty currently plaguing the market, Mr Haynes continued, it can be important to explore options such as refinancing one's home loan. It can be an "excellent strategy", he said, given that certainty of repayment and understanding what is going out of one's bank account are more important than ever before.
"It's a great time to sharpen that owner occupied rate or investment. Bring your repayments down. A lot of the banks are offering incentives to move you. So, there's refinance rebates of two grand, three grand, even up to four grand to do that, to help you with that process," he said.
As part of exploring this option, he noted, can include releasing equity in existing property in order to make further purchases – particularly given that lawyers can borrow up to 90 per cent.
Complimentary valuations are available, Mr Haynes said, for lawyers wanting to expand their portfolios or do cosmetic renovations on existing ones.
Rentvesting
As the term suggests, Mr Cullen detailed, "rent-vesting" means investing in a property that you rent out to others, while you yourself may still be living in a rental property.
While lawyers, as aforementioned, can borrow up to 90 per cent of the purchase price and therefore shave time off in saving for a deposit, one may still not want to compromise on where they live while building their portfolio.
"In the current market, there are a lot of untapped areas around Australia where you can get a lot of bang for your buck, where the rental yield is high and you can have growth over the years," he said.
"Rent money is not necessarily dead money if you're using it the correct way, because if you've got someone else paying for your mortgage on another property you own and you're living where you're happiest, you can function to the best of your ability.
"You're able to run near the beach or be near that trendy coffee shop, that is worth probably more than compromising in my opinion. And speaking from that philosophical standpoint and mental health standpoint, I would say, do what makes your heart sing and makes your soul soar and live where you want to live."
What is required for such a strategy, Mr Haynes added, is having the right financial team in place around you.
"Have a great accountant, have a great financial planner, have a great buyer's agent if you need it. Don't expect that you can do everything. Get yourself a winning team, you deserve it. You get yourself a gym membership, you get yourself a personal trainer [when you're looking to improve your physical health]. You need to have these advocates with you on your financial journey as well," he advised.
Other considerations
In Australia, Mr Haynes reflected, owning your home is considered a right of passage. It is one of those things, he said, that is a measure of success in one's life to demonstrate that one has "made it".
"My dear friend Darren Mort, who's a leading barrister actor and filmmaker in Melbourne, put it very eloquently when he said, 'When we're in lockdown we live lives of low-level anxiety, and we need things to relieve that, and people need things to control it'," he said.
Given that – since the onset of COVID-19 – most lawyers have remained employed and have more disposable income at their fingertips by virtue of not being able to travel, many will be and have been looking to get properties, he said.
What will be fundamental, Mr Haynes stressed, is having the right conversations with the right people so as to better understand one's options and thereby ensure that one can make the best personal and financial decisions, in accordance with their professional success.
Mr Haynes has appeared twice before on The Lawyers Weekly Show. In October 2019, he spoke about why lawyers need specialised home loan professionals, and in April of last year, he discussed lawyers' unique capacity to purchase property.
The transcript of this podcast episode was slightly edited for publishing purposes. To listen to the full conversation with Cullen Haynes, click below: