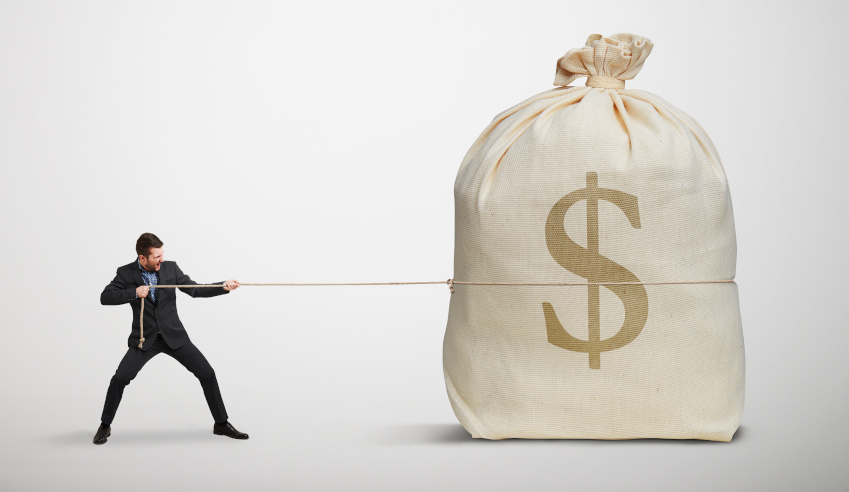 In the past year, the average profit as a per cent of revenue for Australian law firms rose significantly, which – together with increased demand for legal services – demonstrates the profession's resilience in extraordinary times.
Thomson Reuters – in collaboration with Alpha Creates and Barolsky Advisors – has released its 2021 Australia: State of the Legal Market report, exploring how the legal profession has responded to marketplace shifts and broader societal change.
Record profit margins
As a result of demand growth, slightly higher rates as well as reduced expenses, Thomson Reuters outlined, firm profits were elevated to "record highs" in financial year 2021.
The average profit as a percentage of revenue in the last 12 months – a period that included the "depths" of the COVID-19 pandemic, subsequent economic downturn and emerging recovery – was 36.8 per cent.
According to Thomson Reuters managing director of Asia and emerging markets Jackie Rhodes, firms across Australia have proven themselves to be "extremely resilient" in navigating the myriad ups and downs of the past year.
"In particular, the sudden shift to remote working can be considered a success for the Australian legal market, enabling firms to uncover new efficiencies while providing their legal talent the flexibility and balance they had craved," she said.
Increased demand and worked rates, and lower expenses
Law firms across Australia also experienced an average 2.2 per cent rise in demand for legal services during the last financial year. The demand growth was lower, however, than in previous financial years – in the three previous years going back to 2018, growth as a percentage was 7.4 per cent, 4.8 per cent, and 7.8 per cent reverse chronologically.  
This said, the level of growth seen in FY21 bested that of FY17, in which demand for legal services was up just 0.1 per cent from the previous year.
Growth was particularly noticeable in regulatory (14.8 per cent) and M&A (9.4 per cent), as well as in banking and finance and corporate practices. On the flip side, demand for real estate, construction and insolvency and restructuring declined during the past year.
The overall increase in demand for legal services, Thomson Reuters surmised, is a "major achievement" for the profession in the wake of the ongoing challenges posed by the age of coronavirus.
Moreover, there was a "modest" increase, Thomson Reuters noted, in worked rates, up 1.6 per cent (better than 1.2 per cent in FY20), as well as a 3.5 per cent drop in expenses.
Taken together with the aforementioned rise in demand for legal services, a "very favourable scenario" has been created for law firm profitability, Thomson Reuters surmised.
"Law firms responded to market conditions with strategic approaches, and reimagining client experiences," posited Ms Rhodes.
"Firms are taking the opportunity to serve clients better, which is helping to strengthen their relationships. The appetite for digital transformation has never been stronger, creating greater efficiency and flexibility in providing legal guidance."
International comparisons
The good news doesn't end there for law firms across the country, however – relative to international counterparts, Australian practices have fared exceptionally well on key performance measures, Thomson Reuters reported.
In addition to demand going up by 2.2 per cent, Australian firms also saw a rise in the number of lawyers/qualified fee earners (QFE), increasing by 3.4 per cent in the last year (a drop from the 5.3 per cent growth experienced in FY20).
By contrast, firms in the US only saw a 0.5 per cent rise in demand, and had their headcounts shrink by 0.5 per cent during this time.
While firms in the UK had a 4.1 per cent rise in demand, besting Australian firms, their headcounts also shrank, with a 0.2 per cent drop from FY20.
In Asia, there was a drop in demand of 2.8 per cent and reduced headcounts by 2.6 per cent, meaning that – regionally speaking – Australia was an exception to the rule.
"Skill, vision and innovation from law firm leaders all contributed to the positive FY 2021 results and the accompanying relief that Australian firms managed to weather the brunt of the storm and emerge in better shape than ever," said Thomson Reuters vice-president of market insights and thought leadership Mike Abbott.
"However, with continuing uncertainties ahead, further progress may rely on learning from the lessons of FY 2021 and capitalising on the best takeaways."
Lateral partner moves
Interestingly, there were more lateral partner moves in FY21 (222) than in the previous year (199). This year's figure is in line with the 226 moves seen in FY19.
When compared against the five-year rolling average, partner moves in FY21 were volatile and unpredictable as the profession continued to recover from the ongoing pandemic. While in the five previous years, July, November, February and May have been the months in which the most partner moves occur, this year it was September (23), March (24) and May (27).
Employment and workplace safety (26), property and real estate (20) and M&A (18) were the most popular practice areas for such partner moves, followed by insurance (15) litigation and dispute resolution (14) and insolvency and restructuring (13).
Among the practice areas into which law firms are looking to diversify their offerings, risk advisory (six) had the most lateral partner moves.