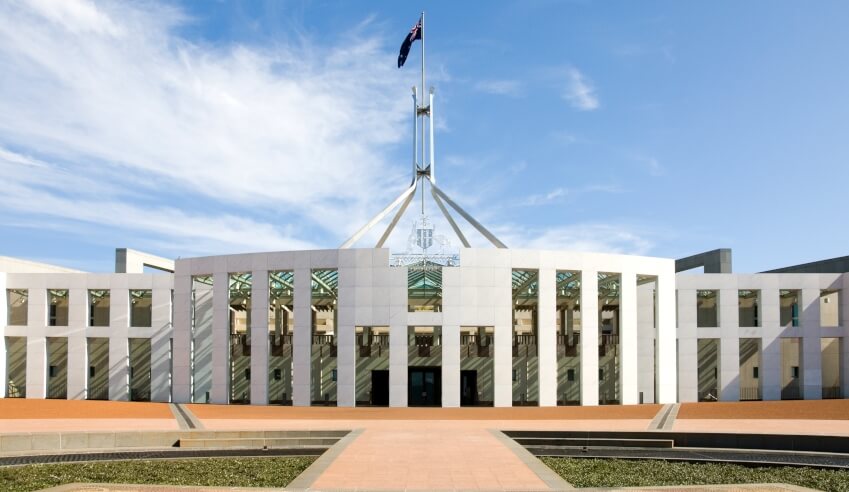 Despite the upheaval within its own workplace, the Morrison Government has looked outside Parliament House to strengthen and simplify national laws meant to better protect Australians from sexual harassment from their colleagues and leaders.
In a long-awaited move, the Morrison Government has passed the Sex Discrimination and Fair Work (Respect at Work) Amendment Bill 2021 in response to the recommendations made in Sex Discrimination Commissioner Kate Jenkins' [email protected] Report. The official passing of the bill comes 19 months after the report made waves in the legal profession for the prevalence of sexual harassment.
In April and again when announcing the budget, the federal government said it would follow its "Roadmap to Respect" by implementing 46 of the 55 recommendations either principally as it appears in the report or partially. Although it was a "good start", some legal bodies criticised the government of shying away from major change.
In announcing the bill had passed parliament, Attorney-General Michaelia Cash commented: "This legislation is a critical step forward and will enhance protections against sexual harassment and other forms of sex discrimination in workplaces."
As part of the bill, a new object clause has been created to make it clear that the Sex Discrimination Act aims to achieve, "so far as practicable", equality of opportunity between men and women. It also sets out clarifications that harassing someone on the basis of sex is prohibited under the new amendments.
Along with an extended timeframe to lodge a complaint with the Australian Human Rights Commissioner, victimisation can be considered either civil or criminal. Further, the Fair Work Commission has been granted powers to make orders to stop sexual harassment and have clarified it can be a valid reason for dismissal.
The legislation also amends the Fair Work Act to enable an employee to take compassionate leave if they, or their spouse or de facto partner, has a miscarriage. This measure aims to particularly reduce the discrimination against pregnancy and overall enhance women's economic security during this time.
"Every Australian is entitled to feel safe at work, so this legislation is just one of the ways we are taking action to build a safe and respectful culture in Australian workplaces," Ms Cash said. "We are progressing a range of initiatives to provide greater safety and economic security for women across our society."
Under the new legislation, the scope of people covered under the Sex Discrimination Act has been broadened to clarify that members of parliament and judges, along with their staff, are covered. While a very welcome act in workplaces across the country, it comes off the back of repeated calls for an inquiry into former Attorney-General Christian Porter and new details into a completed inquiry on Brittany Higgins.
On the latter, several attempts to introduce a bill to Parliament that would permit an investigation into Mr Porter has been shut down. These attempts for an inquiry followed the news that Mr Porter and ABC had reached a mediation agreement over an article he claimed made it clear he was the senior minister accused of rape. Mr Porter has strenuously and repeatedly denied these allegations.
As for Ms Higgins' inquiry, the Morrison Government's head Phil Gaetjens has suspended his inquiry into who in the prime minister's office knew what and when in relation to her rape allegations until a conclusion of a new criminal trial.