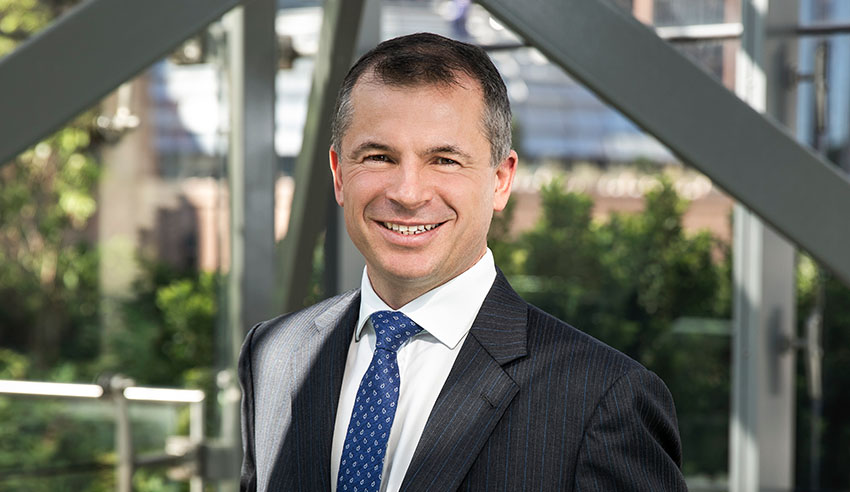 Setting ambitious diversity and inclusion targets will both attract new clients and retain talented staff, said Ashurst's global managing partner.
Having just announced the launch of a new action plan, as well as new inclusion, diversity and belonging (IDB) targets for the firm, Ashurst's global managing partner, Paul Jenkins, said that the firm's "formal inclusion strategy" meant clear steps are now set out to progress IDB initiatives.
"The plan documents our six key areas of focus with specific action items underneath each strand – LGBTQI+ inclusion, caring responsibilities, gender equality, disability and wellbeing, multiculturalism, and social inclusion and mobility," he said.
"The 2021-23 Action Plan also includes eight inclusion priorities which underpin our strategy that are focused around the systemic processes we must continue to focus on to foster greater inclusion."
The targets include having 40 per cent women and 40 per cent men at the partnership and senior business services leader level within the firm, leaving 20 per cent for a "flexible" representation of men, women, or non-binary persons. Additionally, Ashurst has committed to achieving 4 per cent LGBTQI+ representation at the same level. Mr Jenkins said that whilst these targets were "aspirational", they were set with a clear purpose.
"We saw significant progress from setting our previous gender targets; it holds us to account and ensures that the highest levels of leadership are frequently discussing equity," he added.
"Since Ashurst set its gender targets in 2018, the firm had significantly improved the gender balance of promotions to partnership (increasing from 58 per cent to 79 per cent), the proportion of females in legal leadership roles (increasing from 23 per cent to 30 per cent, including 50 per cent of the executive team now being female) and business services leaders (increasing from 38 per cent to 61 per cent)."
This is the firm's second fully integrated Action Plan – and whilst Ashurst has made some big strides in the last three years, Mr Jenkins said that there are still a number of changes the firm has made in order to meet the future targets.
"The targets are set for 2026, so we have some work to do, but are confident our focused strategy will put us in a solid position to achieve them," he said.
"A big step was the launch of the new Ashurst Family Care plan, a new parental leave policy implementing a globally consistent framework and entitlements across all of its offices. We recognise the diversity of family life, and this represents a significant enhancement to our existing policies and reflects how we want to ensure that our people get the right level of support.
"We have also refreshed the structure and governance of our Committed to Change Advisory Group to ensure greater clarity of roles and responsibilities with clear accountability for leaders," Mr Jenkins explained.
The announcement of Ashurst's new IDB targets follows the release of a new guide on how organisations and their employees can be active allies for the LGBTQI+ community. The advice, released by Clayton Utz and KPMG in August, explores how employers of any size can actively increase ally engagement and further inclusion for LGBTIQ+ employees.
Mr Jenkins added that it was pleasing to see the profession put a "real focus" on inclusion, particularly during recent lockdowns across the country.
"We hope to see a real shift and focus on wellbeing, how we best preserve the wellbeing of our people, to put wellbeing at the centre of high performance," he said.
"The mental health and wellbeing of our staff has long been a top priority for the firm, but during these prolonged periods of lockdown it is more crucial than ever."
Overall, "diverse teams generate diverse perspectives and viewpoints, which in turn deliver better client outcomes and solutions," Mr Jenkins submitted.
"Our inclusive culture is a key driver for attracting top talent to the firm. We want all our people to feel they have a real sense of belonging, where they can be their authentic selves at work. It's not only the right thing to do, but it makes sense from a business perspective," he said.
"We have a diverse group of clients, with diverse people leading them, who want their advisors to also reflect those same values. Having a diverse group of people at the firm who can bring different wisdom to the table ensures we are giving the best advice we can."