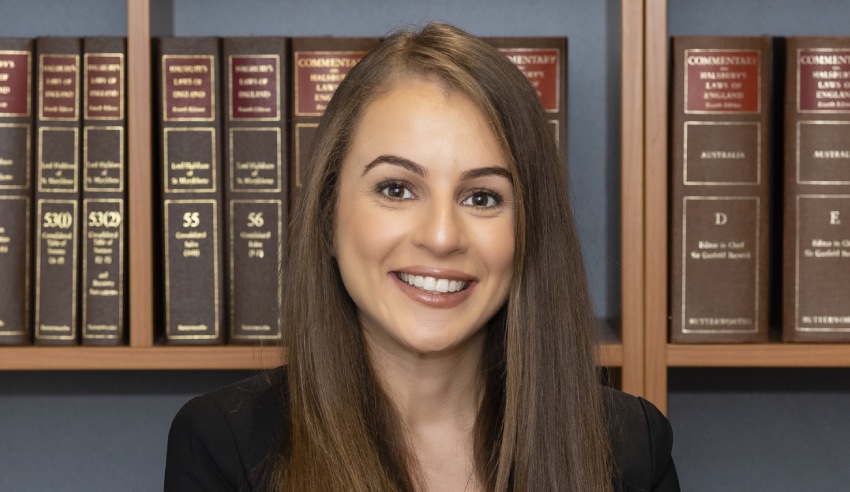 With the mistreatment of junior lawyers becoming routine, it's time for an industry cultural shake-up. Enough is enough, writes Stefanie Costi.
Long work hours, demanding workloads, and allegations of bullying and harassment are driving up-and-coming law graduates away from the industry.
Recent reports have reinforced this harsh reality for young lawyers who are remaining silent to save their jobs.
Fifty-nine per cent of legal professionals had been harassed in the first five years of their career, and just 19 per cent reported it, according to The Review of Sexual Harassment in Victorian Courts and VCAT.
The Equal Opportunity Commission to the South Australian Attorney-General report, which surveyed over 600 lawyers on their workplace culture, found 42 per cent of respondents had suffered sexual or discriminatory mistreatment at work. Of those, 94.4 per cent said they were harassed by a person more senior. Almost a quarter of junior lawyers surveyed admitted they had considered leaving or had left the profession altogether due to mistreatment.
In the International Bar Association's Us Too? Bullying and Sexual Harassment in the Legal Profession 2019 report, which studied 6,980 lawyers in 135 countries, 73 per cent of Australian female and 50 per cent of male respondents reported being bullied – higher than the global average. Only 58 per cent of those had confidence in those tasked with handling such complaints.
These reports and incidences of alleged emotional abuse, sometimes escalating to physical attacks under the guise of "training", are commonly discussed among recent law graduates such as myself, but junior lawyers fear taking complaints to higher levels. There are always more graduates than graduate-level opportunities, and law is an incredibly hierarchical profession. No junior wants to rock the boat. "Put up and shut up" is the only way to advance.
Junior minorities, the most vulnerable
Alexandra Grayson, a principal lawyer who manages the Sydney Employment and Industrial Relations arm of Maurice Blackburn, said minority law graduates are particularly susceptible to workplace bullying and harassment.
"When this [graduate vulnerability] is combined with intersectional vulnerability, including race, gender, disability, and LGBTIQ+ status, then their predicament can become even more serious."
Outside of the firm, graduates can join the relevant union and make complaints to the Legal Services Commissioner and, in some cases, to the Australian Human Rights Commission and the Fair Work Commission. But reporting abuse can ruin one's chances of getting a good reference for future employment.
Regulators failing law graduates
Each state has an external regulator where junior staff can report workplace misconduct, but the recent industry surveys show that juniors question whether they will be taken seriously.
"The most significant issue is that those regulators are understaffed and under-resourced in investigating and prosecuting for psychological injuries caused by bullying and harassment in the workplace," said Ms Grayson.
"I am frequently told by my clients, in the legal profession and otherwise, that their complaints about these matters are not taken seriously by SafeWork NSW, and no action is taken," she said, noting that The Australian Financial Review had also reported recently that a recent SafeWork NSW investigation of a law firm was closed without any action being taken.
All of which starkly illustrates the need for regulators to more comprehensively investigate links between working conditions and mental health, particularly amongst juniors, in the legal profession. Ms Grayson said she would like to see each regulator set up a properly funded, discrete bullying, harassment and sexual harassment directorate tasked with proactively and rigorously examining the issues.
Change begins from within
However, watchdogs cannot carry the entire responsibility for change. The culture of harassment and bullying must change proactively from within the profession.
"It is fundamental to a strong culture, free of bullying and harassment, that financial metrics are not the only measure of partner performance", Ms Grayson said. "Good people management, especially of the most vulnerable members of staff, should be seen as an essential element of good performance as a partner and a leader."
How can workplaces better support their juniors?
Firms should consider: 
Independent cultural reviews and anonymous surveys;

Internal and external anonymous complaints systems;

Developing policies and procedures that set the standard of workplace behaviour and support reporting of breaches;

Public assurances from the board and seniors that complaints will be properly investigated, with no repercussions for making complaints;

Reviewing policies and practices for managing workloads;

Mandatory HR reporting of substantiated bullying and harassment complaints to board level;

Appointing a graduate lawyer supervisor to receive anonymous complaints;

Formal appointment of mentors at a partner level for graduates; and

Access to an independent support hotline.
Stefanie Costi is a junior lawyer and director of Costi Copywriting.