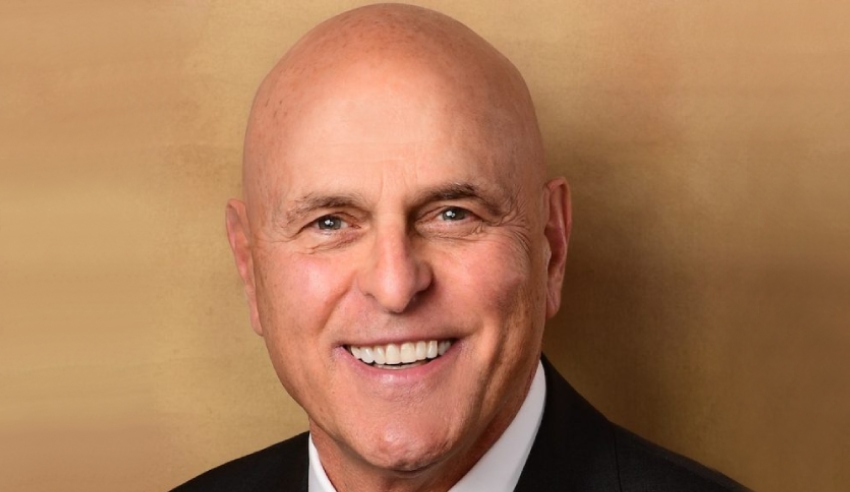 First as Sydney's youngest barrister, then as founder of The Refugee Law Project, and now as leader of political party The New Liberals, Victor Kline has had a major impact on the legal system and its flaws. He talked to Lawyers Weekly about how his legal career began, the highlights, and the aspirations that followed him into politics.  
As a young person, Mr Kline said he loved debating. While a "loquacious kid" with a penchant for arguing with everyone, a fascination for the world of law seemed like a natural next step. Although admittedly naïve to the profession beyond the television shows that depicted lawyers as fierce campaigners, this fascination turned into a big legal career that has led into his own fierce advocating and now into political dreams. 
At the next election – predicted to take place in the next five months – Mr Kline and his party The New Liberals (TNL) will be campaigning for a lower house seat in the North Sydney electorate. Given the enormous traction he and TNL have received online, he has high hopes of the very real possibility of winning the seat in the 18 months it has been active. In comparison, this took the Greens 25 years.
"We all know it's harder to get elected to the lower house than to the Senate, but we feel that the need to address things like climate change, the need to clean up the incredible corruption in politics, and the need to address the fact that there are three million people below the poverty line is so urgent. Not to mention, our reclining education and health systems across the country," Mr Kline told Lawyers Weekly. 
While he has enjoyed a rapid increase in popularity on social media platforms like Twitter and Facebook, it was his recent announcement that he and a team of lawyers would be taking on former attorney-general Christian Porter in private action that propelled him into new heights. This, he told Lawyers Weekly, is still on track, haltered only by the sheer amount of evidence the party now has. 
In this exclusive interview, the lower house hopeful shares the legal journey that took him from young barrister to the director of The Refugee Law Project, an important centre dedicated to assisting the more than 2,000 refugees and asylum seekers that are forced through the complex system. It was this work as a refugee lawyer that, in turn, inspired a jump partly away from the profession and into politics. 
Dangerous snakes in strange places, gruesome murders, and a 'dressing down' that highlighted his career in law 
Although anticipating that he would start his legal career as a solicitor for some time, Mr Kline began working at the prosecution department of the federal Deputy Crown Solicitor's office – the precursor of today's Director of Public Prosecutions – who told him that to continue, he had to join the bar. So, at just 22 years old, Mr Kline became Sydney's youngest barrister and started a major law career surrounded by some of the profession's most experienced and most successful lawyers who would, over the rest of their own careers, become even more prominent in the field. 
At that time, Mr Kline said that the same hurdles that exist for today's aspiring barristers weren't there: "It never made sense at the time, but whereas a solicitor had to go and do articles for the College of Law, a barrister just needed to sign the role." He quipped that when he returned to the bar later in life, he did sit through the same bar course which proved "damn hard". Barristers back then, he said, were very lucky. 
Bar course or not, Mr Kline said he got "terrific training" at the Crown Solicitor's Office: "Many of those people I worked with had been prosecutors for many years, and they did take a very active interest in me, they didn't just throw you in. Senior people would come and sit in the court and watch my performances, which was quite harsh sometimes but [overall] it was a great sense of comfort to have them there."
Asked more about the harsh criticism he received, Mr Kline reflected on the "strong ethics" that held prosecutors to account when he was first starting out. For one thing, those prosecutors used the term "a good prosecutor fights with one hand tied behind their back". They were told to bring a level of fairness, to never push the issue, to stay dispassionate, to present the evidence, to never address on penalty, and more. 
"The harshest criticism I got was six months in and I was starting to think how clever I was. I had this accused in the witness box, and I did this kind of fearsome cross-examination. I came back to chambers and was called into the boss' office, and there he was and two senior prosecutors. I thought, 'are they going to tell me how wonderful I was?' because they had been in the room, but they dressed me down.
"They said, 'that's not how a prosecutor behaves, you were too over the top and that's not what we're about'. Which, as I understand it, is a totally different approach from the modern world where prosecutors are free to hack into anything," he said. 
There were some amusing anecdotes from his time as a lawyer, including cases that involved the importing and exporting of protected and, sometimes, dangerous animals. While the Australian parakeet was sought after in America for its charm and colours, there were "all sorts of weird people" who preferred venomous snakes. 
Through laughter – and some cringing on my part – Mr Kline shared that one time, a custom's officer found a snake "wrapped up inside a soiled baby's nappy". Another time, "they imported a rare python that escaped, went up the drain and turned up on someone's toilet seat". He said that, as a prosecutor, he had to talk through the chain of events which meant explaining how a snake travelled from customs to sewerage. 
The more exciting cases found him in the Northern Territory. The then attorney-general Paul Everingham had heard good things of Mr Kline and had reached out with an offer to work as the in-house barrister who received exclusive briefs from the many solicitors who worked in Mr Everingham's firms. Mr Kline said it was a "fantastic" opportunity that opened him up to so much more than Sydney ever could. 
"In the first year that I got there, there were more murders in Alice Springs than there were in Sydney, and that's not per capita, that's absolute numbers," Mr Kline said. "I got thrown into these things, at 24, where I was doing murder trials, I was doing huge civil cases, I was doing everything they threw at me. It was a huge learning curve." 
The most gruesome case, Mr Kline said – and I'll stop here to warn those with weak stomachs to skip the next two pars – was defending a man who invited his friend over for a lunch, got into an argument with him about football and then sawed the friend's head off. It was thrown over the fence and into the neighbour's barbeque pit. 
"He said to me that he was a chook decapitator for a living and said – and he was completely insane, we pleaded insanity – that with a chook, you cut from the back of the neck because it severs their spinal cord and they're dead really quickly. With this guy, he told me that he sawed the other way because he wanted him to suffer. Then he said to me, 'was that wrong?'," Mr Kline recounted to me in probably the same disbelief he had when meeting the accused and hearing about the case. 
"The whole of my life in central Australia was a highlight. I was there for a few years, from the ages of 24 to 28 or something, and to be doing the sorts of cases that you wouldn't do in Sydney – at least not until you were a silk, let alone a very senior junior – was phenomenal. It was fascinating, it was terrifying," Mr Kline said. 
Into bigger (and more powerful) things as a refugee lawyer
The biggest career highlight was returning to the bar so that he could begin assisting refugees and asylum seekers with navigating the justice system. When he originally left the profession to take up a job as editor of Federal Court and law reports, Mr Kline was tasked with reading through hundreds of thousands of cases where asylum seekers were pushed through the system unrepresented. Because of this, they were forced through complex hearings where it was almost always "impossible to win". 
"These people don't speak English, they don't understand the legal system, they've got no support, and they're trying to put their own cases up and were losing all the time," Mr Kline said. Two decades into the editor role, and after building up such a fantastic team that his workload had freed up, he knew it was time to help. 
Soon after, he had created The Refugee Law Project, which now hosts many of Sydney and Melbourne's best barristers, a former High-Court judge and governor-general, a team of volunteer litigation assistants and the "best of the best" honour law students from across both cities. Some of the staff are also made up of lawyers who had paused their time in the profession and were returning for pro bono work.  
When Mr Kline first started this work, there were around 2,000 people going through the system unrepresented each year. Pre-COVID, the centre "got to a point where we were actually able to offer at least advice to all of those people and, if we thought there was a reasonable prospect of success, we were able to represent them well with barristers that were every bit as good as people who can afford them". 
This particular part of the justice system was and is in such bad need of attention and reform and has been for many, many years. Mr Kline explained that it comes down to it being "still locked in the 16th century" while the rest of common law had moved on. On the other hand, some still don't understand "the obsession that Peter Dutton brought to the job" and the fight against asylum seekers settling in Australia. 
With these cases, lawyers can take their asylum seeker clients through nine stages of the system and right up to the High Court, only to win and be given just the chance to start from the beginning. This "absurd system" was time and again abused by Mr Dutton, who would fight the lawyers and the client at every single stage. 
"Not long before I started this political party, I was up in the full Federal Court representing an asylum seeker before a strong bench. It was just an ordinary asylum seeker case, and I was assisted by valued law students. Mr Dutton had employed Australia's leading constitutional silks, two other barristers and six solicitors to fight me. It was a half-day hearing where the government were spending well in excess of $1 million to fight one asylum seeker," Mr Kline said. "He would never let it go." 
Devastatingly, the COVID pandemic made the situation worse. Previously, Mr Kline and the other volunteers would go to court on a callover day and would approach the potential clients with an offer of pro bono assistance. Once the pandemic hit, callovers were held over the phone where it was impossible to track down refugees or asylum seekers and offer them help because of the anonymised names. 
Once the pandemic is over and physical callovers return, Mr Kline said his team is ready to "get up to full speed again". In setting The Refugee Law Project up, Mr Kline has developed a lot of great, young lawyers to lead the centre into its next steps. Although balancing a budding political career, Mr Kline will remain as its director. 
"As a lawyer, I realised that we were never going to do anything to return justice. It's just a terrible, terrible abuse of human beings who have done nothing more than dare to seek asylum over suffering in their home countries. I thought we're not going to do anything about this legally, we have to do it politically. It's the only way to make a change and to get rid of the government and reintroduce compassion," he said. 
"As a refugee lawyer, that was the largest driving force for going into politics." 
The aspirations and the legal skills behind a political run
As already mentioned, Mr Kline and TNL will be fighting for a lower house seat in North Sydney come the next election. When asked what it meant to be doing so as a lawyer, Mr Kline said it was a "funny phenomenon" that the government had gone from consisting of so many lawyers to now being made up of career politicians only. Given the skills and talent of the legal profession, there is so much politics could use. 
"Lawyers, like the rest of the community, have become disenchanted with the political system, and they see it as self-serving or corrupt. They may say, 'I can earn a decent living at the bar or working at this firm, so why should I go into politics where I earn half as much and it's just horrible?'. Good lawyers have been deterred, and so have some with law degrees who never practised," Mr Kline explained. 
"It's helpful to be a lawyer because you understand the process of legislation and what it can do and how to undo it. It's very hard [for] the average person to distinguish law from the rules of society. We spend a lot of the time explaining the underpinnings of the system to others, who are highly intelligent in their own fields." 
Speaking of transferrable skills between both professions, Mr Kline said it was his skills as a writer that really helped create a narrative for himself and his policies, especially on social media where his reach continues to rapidly expand. But for law, he reflected on an interview he had with a largely conservative journalist. 
"As a barrister, you have to be able to think on your feet and have these incredibly intelligent judges throw curveballs at you," Mr Kline said. "This journalist threw a lot of what people would consider 'tough questions' at me and afterwards, a lot of people said, 'oh those were so tough', but inside myself, I thought, 'no, compared to the stuff you get thrown at you by superior court judges, it was a lot easier'." 
TNL largely got started from word-of-mouth and very early on attracted attention on platforms like Twitter and Facebook. Due to an alleged order from the press gallery to not give Mr Kline any airtime, his reach into mainstream media has largely been staggered. However, grassroots campaigns and supporters pass on the news to others – particularly to older Australians who prefer the traditional paper news. 
"A beautiful example is this woman who sent me a message that said, 'I love what you're doing, I joined the party, but what worries me is that while I know you're out there, you're not in the mainstream media and there are a lot of people in my town who get their news by reading the hardcopy of The Telegraph'. She said that every Saturday morning, she goes into the pharmacy where older people all go to do their prescriptions and 'respectfully stops every one of them as they come in'," he shared. 
Once TNL's name does take off and becomes a fixture in the political landscape, it can be assumed that Mr Kline will have a lot of responsibility as someone from both the legal and governmental fields to do the right thing. Given the controversy that followed Mr Porter's butchering of the "rule of law", I asked Mr Kline his response to how government currently uses legal language in high and prominent positions. 
"The government is totally amoral and, along with every other attack they make on the fundamentals of democracy, they pervert the concept of the rule of law to make it mean whatever they want it to on the day. We used to have a whole set of conventions that govern the legal/political nexus, and one of those was that if a minister of the crown was under serious allegations, they would stand down, if not resign, while an investigation was underway," Mr Kline explained. 
On what he would do for the profession as a leader of the country – particularly as it goes through a major cultural change – Mr Kline said that politicians must learn to lead by example. The absence of real leadership filters down into the community, but particularly the legal profession, "because it's so interwoven" together. 
"It's not like the leadership in the executive branch has totally spilled over into the judicial branch and the legal fraternity, but it's going to have an impact. If you've got an older male, senior partner in the firm with young, female associates, and you see senior members of government getting away with sexual harassment, consciously or unconsciously, you're going to think you have a license to it too," Mr Kline said. 
Finally, for other lawyers interested in joining politics in much the same way or for many of the same reasons that inspired Mr Kline, he said there were many options for getting started to help make society and the legal system better – other than just by joining TNL. On this, he commented: "I'd put a call out for them to join up and see how they go and then, maybe later down the track, put their own hands up for office."