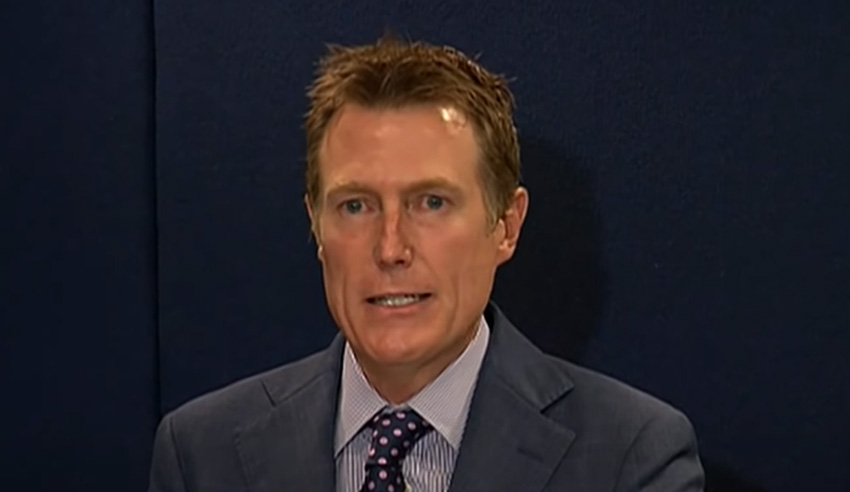 This time with the support of fellow politician Andrew Laming and journalist Peter van Onselen, former attorney-general Christian Porter's defamation lawyer delivered three notices in the one email to advocate and Business Professor Gemma Carey over comments that she made under a post containing a photograph of him.
Off the back of defamation action against the national broadcaster – which in turn led to his removal from the front bench – Mr Porter has resumed his pursuit of shutting down criticisms against him. This time, it's by targeting child abuse survivor and advocate Professor Gemma Carey over public comments she made last month.
Using the same lawyer from his attempt to sue the ABC and journalist Louise Milligan over an article that never named him – but allegedly hinted at him in a report of a federal minister accused of rape, which he strenuously denies – Mr Porter directed Rebekah Giles to issue the three notices to Professor Carey.
Although the response to this was a public admission from Professor Carey that her comments were "completely inappropriate and highly offensive", it also led to a GoFundMe that has raised (at the time of writing) $161,911 in support. The first donor was Australian of the Year and advocate Grace Tame with $2,500.
In a series of tweets, Ms Tame explained that she had been called "a whore, a home-wrecker, a liar and a scum" repeatedly and that while it would be fair of her to respond with legal action, "I know what it's like to be threatened". She said she also knows what it's like to use negativity to convey regrettable action.
"That's what I fear has been lost – our collective sense of proportion and fairness. Today, we live in a culture where voicing constructive concerns about amplifying a known rapist is called 'cancelling'. While one offensive comment on a photo is met with multiple defamation threats," Ms Tame commented in the thread.  
On behalf of a trust held by Marque Lawyers, who is representing Professor Carey, the GoFundMe donation page creators said the legal action by Mr Porter, Mr Laming and Mr van Onselen is a "coordinated strike from three of Australia's most powerful men [that] has left Gemma feeling intimidated, anxious and overwhelmed".
The three defamation concerns notices, shared on the GoFundMe page, listed several demands, including covering legal costs in creating the notices. So far, the only demand that is known to have been successful is the public apology.
According to the page, all funds donated to Professor Carey will be used to provide legal assistance. Any money that is not used will be donated to the #LetHerSpeak campaign movement and held in a trust to be used by other sexual assault survivors.