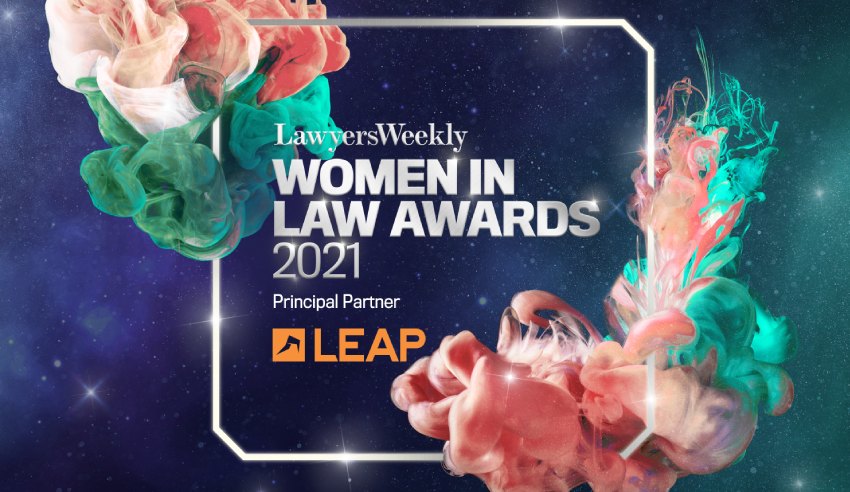 Lawyers Weekly is pleased to reveal the winners of the prestigious 2021 Women in Law Awards.
The Lawyers Weekly Women in Law Awards – which is now in its 10th year – sets the benchmark for excellence, celebrating the outstanding women influencing Australia's legal profession.
The national awards program not only presents an opportunity to recognise the leading women in the profession but also to showcase their achievements, attract more clients, and propel their careers.
The awards – which returned to an in-person gala ceremony in 2021 at The Star in Sydney on Thursday, 25 November – shone the spotlight on executives, barristers, academics, pro bono, students, and other legal professionals in large and boutique firms.
There were over 30 winners this year, who took the opportunity to address their peers and share their achievements.
The winners and finalists were rewarded for their work in a range of sectors within the legal profession, including pro bono, indigenous family violence legal services, not-for-profit legal services, as well as marketing communications.
Carroll & O'Dea Lawyers' special counsel Hayley Aldrich won the Women in Law excellence award this year.
Herbert Smith Freehills partner Nicole Pedler and Pearce IP principal and lawyer Naomi Pearce were recognised as partner of the year – BigLaw and partner of the year – SME Law, respectively.
Danny King Legal emerged victorious as boutique diversity law firm of the year, while Coutts Lawyers and Conveyancers won diversity law firm of the year, and Helix Legal took home the trophy for innovator of the year (firm).
"The annual Women in Law Awards is an opportunity to give credit where credit is due, highlighting the outstanding women who make up an integral part of the profession," Lawyers Weekly editor Emma Ryan said.
"On behalf of the entire Lawyers Weekly team, I would like to extend a heartfelt congratulations to all of tonight's finalists and, of course, our winners.
"Your passion for the business of law, coupled with your drive and determination over the past 12 months, has been second to none. It is our honour to recognise you here tonight."
To see the full winners list for this year's Women in Law Awards, click here.
Lawyers Weekly would like to thank all of its partners for their invaluable support, including principal partner LEAP Legal Software, gold partners Commonwealth Bank of Australia (CBA), Carlyle Kingswood Global, and Annature, event partners LOD, Leo Cussen, and Cyber Security Connect, and philanthropic partner So They Can.