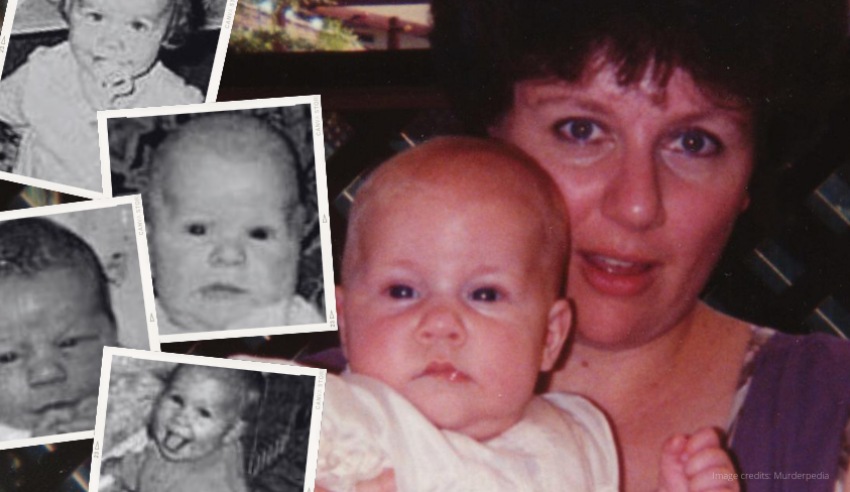 A ground-breaking development within clinical practice that indicates a natural cause of death for two of Kathleen Folbigg's children is further evidence that she has spent the last 19 years behind bars for a crime she never committed, her solicitor tells Lawyers Weekly in this exclusive look at likely our worst miscarriage of justice yet.
The 2003 conviction of Kathleen Folbigg for the smothering deaths of her four children over a 10-year period branded her Australia's "worst female serial killer", despite there never being any evidence to support the supposed cause of death. Almost two decades on, new clinical research and expert evidence shine a light on what really happened and expose crucial flaws in the criminal justice system.
Earlier this year, a legal team behind Ms Folbigg circulated a petition containing new research into an unreported cardiac mutation found in two of her children, Sarah and Laura, that explains how they likely died from natural causes. In a development shared with Lawyers Weekly, that mutation has been added to the list of mutations in ClinVar, a worldwide authoritative database used by clinicians and geneticists.
Put another way, if the mutation – referred to as the CALM2 G114R gene – is found in an infant who dies without explanation, a genetic counsellor will inform the families that it is the cause of death. Ms Folbigg's lawyer, Rhanee Rego, said not only would this bring families some certainty, but it would lead to better options for people to start preventative therapy that was not available to Ms Folbigg over two decades ago.
"Today, Kathleen, who has the CALM2 G114R mutation but is affected differently by it (given her cardiac history), would be counselled that she could consider having a cardioverter device implanted to avoid having a fatal cardiac arrest," Ms Rego said, adding that "it's hard to emphasise just how important [the ClinVar addition] is because it has the capacity to save lives across the world".
In addition to saving countless lives, the addition of CALM2 G114R to ClinVar is an "important breakthrough" for science and solidifies that the two female Folbigg girls died from the lethal mutation, rather than the crimes their mother was convicted for.
Alongside barrister Dr Robert Cavanagh, Ms Rego has prepared a submission for pardon on behalf of Ms Folbigg and has handed it over to NSW Attorney-General Mark Speakman. In this exclusive interview, Lawyers Weekly breaks down the submission, including more on the research that designates a natural cause of death to two children. We also look at where the justice system got it wrong the first time and the ramifications should it falter again in deciding Ms Folbigg's future.
"I very strongly urge the Attorney-General and those advising him to expedite this matter and not let an innocent woman spend her 19th Christmas in prison. Look at the cold, hard, verifiable scientific facts that lead to the only reasonable conclusion: there is an innocent woman languishing in prison for crimes she did not commit," Ms Rego said.   
New developments in the scientific argument for releasing  Folbigg
During and after the 2019 judicial inquiry into Ms Folbigg's innocence, headlines labelling her a "convicted baby killer" sprang up once more. This time, the denotation was thrown around despite the inquiry hearing evidence of molecular autopsies that discovered the CALM2 G114R gene in Sarah, Laura and Ms Folbigg. Because of the development with ClinVar that that mutation is an official cause of death for infants.
The research behind the development Infanticide vs. inherited cardiac arrhythmias was headed up by world-leading expert in genetics and cardiac arrhythmias, Professor Peter Schwartz, along with Professor Michael Toft-Overgaard, Professor Carola Vinuesa and a team of 24 scientists across multiple labs in several countries. The research, which has been published in the prestigious Oxford University Journal, EP Europace, prompted the petition supporting Ms Folbigg's release.
"The genomic revolution heralds a new era for the assessment of recurring familial sudden deaths of infants and children, an era that reasserts the presumption of innocence for tragically unlucky families," the world-leading experts concluded.
At the time of the inquiry, the mutation was described as "likely pathogenic", which Ms Rego explained is a "way to describe how causative of disease the mutation is likely to be". Likely pathogenic, according to the American College of Medical Genetics and Genomic criteria, gives a 90 to 95 per cent likelihood that the mutation could cause disease. With this research, it has been moved up to "pathogenic".
Extraordinarily, the upgraded classification to pathogenic gives a 95 to 100 per cent certainty that the mutation could cause disease, meaning that clinical geneticists and genetic counsellors are able to use this to guide their treatment of patients who have this mutation and prevent deaths very similar to that of Sarah and Laura's.

Ms Rego stresses here that there has never been any evidence of smothering in Ms Folbigg's children, including in her two sons Patrick and Caleb, who were found to possibly possess a separate rare genetic variant in the BSN gene – although further research will be needed. The conviction in 2003, Ms Rego added, very much hinged on speculation from the prosecution, high emotions from the jury and private diary entries – but now, hard, scientific evidence debunks all those original arguments.
"Obviously, the jury were persuaded in at least the case of Patrick, Sarah and Laura that Ms Folbigg killed them, but this was based on no evidence of smothering and evidence only of natural causes. It's perplexing to me that a jury would find a person guilty when there actually isn't any evidence of murder and only natural causes of death given by forensic pathologists," Ms Rego said, adding that in that sense, "it can be reasonable to conclude that speculation played a role" in the conviction.
"I think it's safe to say, had the jury known about all the things we know now, it would have found her not guilty and wondered why she was ever charged."
Discrediting the prosecution's arguments against Kathleen Folbigg
Since releasing the petition earlier this year, Ms Rego and Dr Cavanagh have pulled together expert reports – discussed below – to support the submission to Mr Speakman. As part of that, they explored where and how it went wrong at both the initial trial and the 2019 inquiry. For example, the argument that there were no known cases of three or more infant deaths became a focal point for the prosecution.
This argument – essentially that there are no other known cases of three or more infant deaths, so "it must be murder" – was heavily flawed but shaped the way the case was presented, including in questions to experts. Ms Rego said you could go as far as saying "the evidence reversed the onus of proof" and threw out the presumption of innocence owed to Ms Folbigg. Instead, it could be said that Ms Folbigg was (and still is) in the position of having to prove her own innocence.
She explained that during the original trial, the prosecution asked experts, "in your experience or in the literature, are you aware of a case of three or more natural infant deaths from the same family?". While they all answered no, Ms Rego said that the "problem arises in the nature of the question" that was asked of them.
"These doctors could not have been aware of every clinical experience of every doctor in the world, so the sampling size is going to be limited. The literature review was obviously very limited because they didn't mention published reports of recurrent infant deaths despite many being documented," Ms Rego explained.
Incredibly, the prosecution's expert Dr Susan Beal wrote an article in 1988 in which she mentions a case of three or more infant deaths in the one family from natural causes, but "she came to court over a decade later and said she had never heard of one". Ms Rego said it remains unknown what impact that had, not only on the jury but on the evidence of the same kind from other experts during the trial.
"It's impossible to know what the jury was thinking or how they reacted to certain pieces of evidence; but when you have a case of a mother killing her children, it is invariably emotive at least for most. It's very dangerous when the prosecution introduces, as it did in Ms Folbigg's case, highly speculative, and factually incorrect, evidence, in an already emotionally charged case," Ms Rego said.
Another major flaw in the prosecutions' argument was that it heavily relied on Meadow's Law, the now-discredited theory that "one infant death is a tragedy, two is suspicious and three is murder until proven otherwise". Although discredited prior to Ms Folbigg's trial, Ms Rego said it "pervaded the tone and approach of the case".
"It was hugely far reaching and informed the approach of some of the expert witnesses, either implicitly or overtly. This gives insight into the prevailing dogma and attitude in the medical community at the time. It is now discredited rubbish," she said.
Meadow's Law was explored in a recent episode by the Discovery Channel (not yet available in Australia), which went to great lengths to point out how the dogma led to so many women, like Ms Folbigg, being convicted of their children's deaths in the absence of any evidence. Ms Rego noted that all of the other women whose cases hinged on that dogma had been released, but "Kathleen is the last I can find in the common law world to remain in prison for crimes of this nature".
These flaws and many others, explored below in the context of miscarriages of justice, could have "reducing public faith in the administration of justice", Ms Rego said in relation to the inquiry: "For example, when I read the 2019 inquiry report, I initially thought there were typographical errors. It was full of circular reasoning, illogical conclusions and a failure to apply appropriate legal principles.
"People need to take things back to basics: no evidence of murder and only natural causes of death; the presumption of innocence; the prosecution must prove its case beyond reasonable doubt. These are lasting rules of criminal law, and yet they seem to have been ignored or incorrectly applied in this case right from the beginning."
New expert evidence significantly supports grounds for pardon
In September, Ms Rego appeared on The Lawyers Weekly Show to break down the crux of the petition, including the research into the CALM2 G114R gene. Since then, she said the legal team has made "considerable headway" in one significant part of Ms Folbigg's case: the diaries that were combed through, picked over and presented as ostensible evidence that she murdered her children.
In total, Ms Rego and Dr Cavanagh attained five reports on those diaries from some of the world's leading experts that largely indicates that there is no evidence to be found in Ms Folbigg's words that she is guilty of the crime she was convicted for, including in "cherry-picked" phrases like "Sarah left with a bit of help".
The world's most cited psychologist, textual analyst and frequent consultant for the FBI and CIA, Professor James Pennebaker, set this argument out in his report. After analysing the diaries through text software designed to understand language, he concluded there was nothing to suggest premeditated murder or harboured rage.
"In other criminal or political cases I have studied, people often change when they make a pre-meditated decision to harm others. They typically work to hide their motives or emotions. Similarly, in cases I've seen after people have committed crimes, they work to conceal what they have done, with resulting linguistic markers of deception," Professor Pennebaker explained of his analysis.
"I see absolutely no evidence to suggest that these were premeditated murders. I see no evidence that Kathleen Folbigg's language – either in her written statement or in the entries three months later – had exhibited any signs of deception or attempts to cover anything up. I also see no signs that Ms Folbigg is mentally unstable or is someone who is harbouring buried hostility or rage."
Clinical psychologist Dr Sharmila Betts similarly analysed the texts and criticised the approach that was taken by the prosecutor at trial. Importantly, Dr Betts said that the incorrect assertion that the diaries could act as confessions "is misleading and unsupported by [her] reading of the diaries or psychological literature on material adjustment, in both bereaved and non-bereaved mothers," Ms Rego said.
Also critical of the way the case was handled, Macquarie University linguist, Associate Professor David Butt, observed there was no attempt to explore any other meaning of the diaries other than that they were confessions of murder. He was particularly critical of Commissioner Reginald Blanch's assertion at the 2019 inquiry that the diaries should be interpreted according to the "ordinary English meaning" because the ordinary meaning "doesn't open up one singular interpretation".
"It is not reasonable to claim that the diaries of Kathleen Folbigg support only one 'damning' interpretation. While the Crown's interpretation has been argued by a singular interpretation of decontextualised excerpts, a broader reading, as well as further consideration of details of what has been tendered as admissions of guilt, suggest that the 'damning' interpretation overstates the textual evidence," he found.
Psychiatrist, University of Sydney researcher and Australia's leading expert on journaling and diary use, Associate Professor Janine Stevenson, made the really important point that the diaries are private musings that may or may not have meaning. She said the diaries are meant to be for the author only and not a letter to a third party, so naturally, the way the author writes is different if it is to themselves.
"The only person who may be able to interpret the writings is the person who wrote them, and even they may not remember what they meant when they wrote them. They may have been in a highly emotional state, they may have been in a dissociative state, it may have been factual but it also may have been fantasy. They may have no memory of writing so any interpretation is likely to be erroneous.
"From my experience and my research, journals/diaries should not be interpreted at all. They are not factual accounts, they are emotional musings, and only for the private use of the writer. The 'meaning' one day could be different the next or there could be no meaning at all," Associate Professor Stevenson explained.
Both Associate Professor Stevenson and Associate Professor Butt also concluded that Ms Folbigg does not use the language expected for a confession. For example, she never writes "I hurt her" and there is no "agency in her descriptions". Ms Rego said that it is actually Sarah in the infamous quote about her leaving who is the agent in the language and that she has chosen to leave: "It's not, 'I killed Sarah'."
"There is no agency to suggest that Kathleen Folbigg harmed any of her children. This is an extremely important insight from [both the linguistical and psychiatrist fields of expertise]. It provides a new perspective by which we can analyse how people have treated Ms Folbigg's diaries to date," Ms Rego added.
Kathleen Folbigg's diaries paint picture of a 'very loving mother'
The final report from psychiatrist and psychotherapist Dr Kamal Touma is significant "because it's the only one of its kind". To date, he is the only psychologist to have had the most sessions with Ms Folbigg, during which he used analytical psychotherapy designed to encourage patients to speak openly and freely.
Much like Associate Professor Stevenson and Associate Professor Butt, Dr Touma said Ms Folbigg's diaries should not be read as admissions: "Let me start by what a diary is not: it is not a confession, it is not a legal statement, it is not writing one's own memories and, most importantly, it is not addressed to a third person. This applies to most personal diaries and in particular to Ms Folbigg's one."
Dr Touma made many significant findings from his sessions with Ms Folbigg, including that she was a "very loving and attentive mother", despite the negative perceptions she had of herself. In her diaries, Dr Touma said Ms Folbigg's descriptors of herself as a terrible person and mother are "negative attributes of self" which could often convince a person that they should be abandoned or punished.
Dr Touma also concludes that despite these attributes, a lot of the entries are indicative of a "caring, but often cautious mother", which is to be expected of someone who has lost a child. Reflecting on this, he said Ms Folbigg's trauma from childhood, as well as stressors at home with her husband and her in-law's, explains how she used the diaries to express emotions she could not with others.
"Anyone can see that in Kathleen's diaries, she is constantly criticising herself; she hated herself and criticised her mothering skills, but her writings have been interpreted by judges and the public as her somehow confessing to murder. It took qualified experts to dispel this myth. This is readily observable by the psychiatric community but is easily mistaken by lay people," Ms Rego said.
To assist Ms Folbigg's case, and with her permission, Dr Touma shared an audio recording from one of their sessions. During the recording, available below, Ms Folbigg shares fond memories of all four of her children and what they were like:
Ms Rego said these emotions and memories have been inaccessible to Ms Folbigg because of her trauma and disassociation but, more importantly, "no one ever thought to ask Kathleen about these things" either at the trial or during the inquiry.
"From the moment that she took the witness box at the 2019 inquiry, she was cross-examined with hostility by two of the former best prosecutors in the state. Kathleen was not given a chance to talk about these things. It was accusation after accusation framed in a way not to understand her diary entries, but to get her to concede that they were admissions that she killed her children," Ms Rego said.
One other significant point made by Dr Touma is his finding that Ms Folbigg tends to disassociate as a symptom of her complex trauma. This, Ms Rego said, has been misconstrued as coldness and "proof" of an unfeeling serial killer, rather than the coping mechanism it is. Dr Touma indicates from his conversations with Ms Folbigg that there is evidence she has disassociated to cope with trauma for a long time.
Further, to dispel concerns that Ms Folbigg might have killed her children in a severe dissociative, fugue-like state, he said it was extremely unlikely: "For that to happen, the dissociative phenomena should be of another level of severity, which I did not observe with Ms Folbigg. Her disassociation is nowhere near the severity of a dissociative disorders that one would expect to observe with such phenomena."
Ms Rego summarised that the diaries being misconstrued as confessions, especially in light of the new scientific evidence, is "plainly without foundation". The claims that she was admitting to harming her children "show an arrogance" on the part of the accusers that is "clearly insulting" to Ms Folbigg and her four children.
"There is a woman in prison; there's never been any evidence of her smothering her children; and the whole world has felt entitled to speak for her. Kathleen's whole life has been on show for everyone to read and scrutinise and criticise.
"Those who have sat in judgement of her have been mostly men who wouldn't have any clue about being a mother, and yet they have unbelievably felt equipped to utter Kathleen's truth and tell her and the world what she must have meant.
"It is astounding," Ms Rego said.
Justice system 'unprepared to listen to science' and opportunities for reform
Understandably, any case of a mother allegedly murdering her children will be highly emotive, as it was in Ms Folbigg's case. What isn't understandable was the willingness to overlook real evidence in favour of those emotions. Ms Rego said it is scary if the legal system really is unprepared to accept hard evidence to instead "act on suspicion or subjective interpretations of circumstantial evidence".
"Many people contend that this is a complex case. The science can be complex because it's new and developing; the legal case is not complex. It's actually very simple. There is no evidence of smothering. There has never been, and there is ample evidence of natural causes asserted by leading experts in their fields, including in cardiac genetics. Professor Peter Schwartz, world leader in genetics of cardiac arrhythmias, says Sarah and Laura died from the CALM2 G114R mutation.
"That is it," Ms Rego said, "case closed on the girls".
Although circumstantial evidence plays a part in the legal system, Ms Rego stressed that it should never be preferred over scientific facts. Reflecting on the way it appears to be tossed aside in Ms Folbigg's case, Ms Rego said there has been one troubling thought in particular that has plagued her for quite some time.
"In my mind, her case sets a precedent that the evidence given by leading forensic pathologists can be pushed aside in preference of suspicion. What does that mean for everyone else in NSW? That world-leading expert opinions in future can be ignored because it doesn't suit the desirable state narrative?" Ms Rego said.
To assist the Attorney-General's understanding of the genetic research, the Australian Academy of Science offered a briefing by some of the world's leading experts. Mr Speakman declined. Dr Cavanagh and Ms Rego then offered to discuss the case with him, but this was also declined. Ms Rego said this case, and responses from those responsible, "signals an unpreparedness to listen to science".  
"As a lawyer working in NSW and part of the legal fraternity, but also as a citizen, I find it shocking that a case like this, with overwhelming evidence, can be just put to one side," Ms Rego said, adding that while she appreciates Mr Speakman may take some months to consider the submission for pardon, he has had the evidence since March and every day that passes is another one in prison for Ms Folbigg.

By failing to act on the evidence "which unequivocally supports innocence" without anything to contradict it, Ms Rego said Mr Speakman is engaged in "state-sanctioned abuse". This is particularly concerning not only for his legal role but also for his position as the Minister for Prevention of Domestic and Sexual Violence.  
"It's just an awful set of circumstances and it makes me fearful for everyone else in NSW. We are all potentially just one, or four, tragedies away from being in Ms Folbigg's position if we do not demand that the state prove its case beyond reasonable doubt and the legal system to listen to science," Ms Rego said.
In addition to freeing Ms Folbigg from a life behind bars, Ms Rego said there are plenty of opportunities to be found in this miscarriage of justice. For one, the state should be held accountable for its prosecutions to ensure that each case is proven beyond a reasonable doubt. Reforms and commissions are some options to do this.
"We also need to demand that the legal system work with scientists more closely to allow the most up-to-date and reliable scientific information to be heard in our courts. It shouldn't be a combative exercise at the post-conviction review level in circumstances in which lawyers, media and activists bring new evidence to light, that the state is unprepared to accept that a mistake is made," Ms Rego added.
"It should be the job of everyone involved to arrive at the truth. This should not be an adversarial process as it was in the 2019 inquiry. It should be one in which every person is concerned with determining what happened to these children."
What this case really highlights is the need for NSW to adopt a Criminal Case Review Commission because it currently puts the fate of wrongfully convicted people in the hands of politicians. Mr Speakman already faces a huge demand of looking after the courts and being responsible for the Office of the Director of Public Prosecutions (ODPP), in addition to his many other responsibilities.  
"For Ms Folbigg, this has been harrowing and traumatic in so many different ways, yet she has remained strong and has always protested her innocence. She misses her children every day. She did not kill her children and she wants the world to know that she wasn't responsible for their deaths," Ms Rego said.
"I know Ms Folbigg is committed to reform resulting from her case. She wants to see the establishment of a Criminal Case Review Commission, and she doesn't want any other mothers to go through what she has been through.
UPDATE (16 Dec): Response from Attorney-General Mark Speakman
"The Attorney General will consider thoroughly, and as promptly as possible, the materials upon which the petitioner wishes to rely to support her petition.
"The desire to have this matter dealt with quickly is understandable, however these materials are voluminous and complex.
"The petitioner's legal advisors submitted her petition to the Governor in early March this year. Further materials in support of the petition were provided from time to time over the following months. The petitioner's legal advisors stated in mid-September that they had provided all materials on which she relies.
"As the Attorney General is yet to advise the Governor on the matter, it would be inappropriate to provide further comment at this stage."