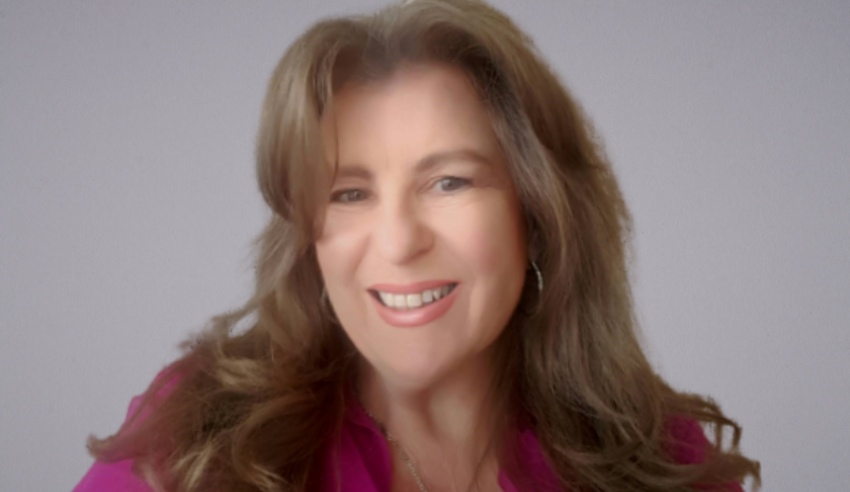 The latest LinkedIn features deliver parity and valuable marketing opportunities to the legal sector, writes Sue Parker. 
Whether a solo practitioner, lawyer or partner in small or large firms, LinkedIn's updates provide an equitable playing field for marketing and expert authority positioning
The latest features are most serendipitous as 2022 is expected to see a significant increase in demand for all areas of legal services, ongoing career moves and robust competition.
The quest to garner organic visibility, conversations and influence on LinkedIn can be tricky with feed saturation, tempestuous algorithms, gaming ploys, posturing and echo chambers. Raising profile brand equity and networks can also be challenging. The following updates will provide new avenues for the legal sector to leverage.
Newsletters
Newsletters were only available to a select few members globally until the last few months. Every member who has turned on Creator Mode from their personal profile can publish their own, which is brilliant news.
Newsletters are subscriber-based and therefore level up platform parity and choice, giving all members a fair crack for reach.
As a little background of why newsletters will be so powerful, it's worth noting that six years ago, LinkedIn throttled the visibility of articles, which drove post saturation. Quantity over quality often dominated thereafter in newsfeeds. The roll out of newsletters indicates clearly that members are keen to see a return of deeper and richer content. 
On publishing your first newsletter, all your connections receive a "once only" invitation to subscribe. Thereafter, a notification is sent immediately on publication of each issue.
Newsletters are classified and housed as pulse articles, which have unique benefits.  
Firstly, creators can go to town creatively using all multimedia, images and layouts. There is virtually no limit on length either (not that you want to write a book). Create a unique title, logo and description along with nominating the frequency (daily, weekly, bi-weekly or monthly), and you're on your way. Mine is titled  "Parker's Marketing Vibes".
Secondly, they are classified and housed as articles. Google indexes LinkedIn articles so newsletters will receive the same Google SEO juice and ranking. This has long-range search value, unlike newsfeed posts that have no Google ranking.
Integrate newsletters into other touchpoints and marketing to drive eyeballs and build brand equity. Link across websites and other channels to increase followers and brand equity. I recommend that mid to large firms consider publishing from the chief executive's personal profile and senior partner/s of specific areas of law.
There is some random Beta testing of Newsletters from Company Pages, but there is no definite launch or announcement yet. Stay tuned.
Audio and video events
This month, LinkedIn announced the roll out of its Audio Event tool. A rival to Clubhouse, Audio is being beta tested by a range of members globally prior to a full launch in the next month or two. The capability of LinkedIn Audio events is multifaceted and greater than Clubhouse offerings, which enable real-time conversations and instant access to members' profiles directly. 
The next iteration of the events evolution will be the Virtual Video Event tool. This is a new product that will, in effect, I believe, phase out LinkedIn Live (it's just too clunky).  
The video event tool provides the capability of listing, hosting and marketing interactive virtual events without the need to have a third-party external software tool. This is a game changer facilitating simplified and spontaneous sessions.  
Embedded tools for attendees and hosts to speak to each other in real-time and moderate conversations with two-way discussions between participants will deliver powerful user experiences.
With in-built technical functionalities, it will be interesting to see how Zoom and other video conferencing tools will be impacted. And there are clear development plans for a paid ticket function also.
LinkedIn's director of product (video, creators, and events) shows how audio and video events will look like in real time here. 
Company pages
Known officially as LinkedIn Pages, there have been major upgrades to the analytics dashboard, AI, content, advertising and boost options. It's essential to have a branded professional presence irrelevant of the size of practice.  
For big law firms, the value of company pages continues with greater reach and algorithm distribution. This is crucial for employer brand advocacy and talent attraction.  
The new My Company tab (for companies with over 10 staff) and Notify Employees button facilitates easy content and notification tools for marketing and HR departments et al. The improved Showcase and new Product pages provide additional value to firms that are branching into new areas and have multiple areas of law. 
Predictions and summing up 
I envisage (hope) the new features and tools will encourage a quality versus quantity content focus to educate, entertain and elevate brands and expertise.    
There will also be a greater push from the LinkedIn News editorial teams nationally and globally to drive integrated conversations and member profiles. 
For example, recent posts from lawyers on the Novak Djokovic saga have been picked up by news editors and republished as a headline topic and distributed widely.
Current affairs and news impacting workplaces, careers and businesses broadly will provide opportunities for the legal sector to contribute meaningfully to broader conversations, which will impact trust, profile exposure and thought leadership.
LinkedIn evolves at breakneck speed, never failing to surprise. So expect many more updates, upgrades and new features to roll out in 2022. And with each, apply discernment and bravery to integrate and align with your objectives.
Sue Parker is the owner of DARE Group Australia