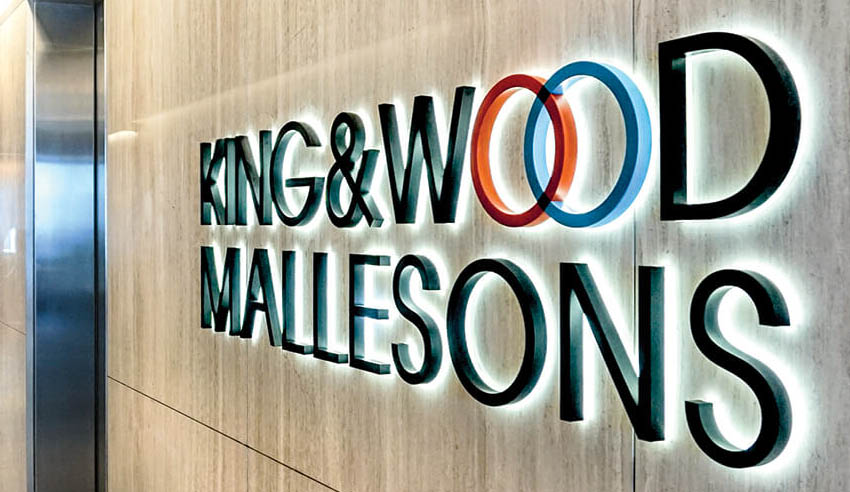 Global law firm King & Wood Mallesons has unveiled a new strategy to bolster its social and community impact on Indigenous Australians.
Standing Strong & Tall Together has been announced as King & Wood Mallesons' (KWM) "refreshed community impact strategy". Setting out three key areas to focus on: partnerships, system changes, and youth, KWM has emphasised that helping First Nations people is a key focus for the strategy.
In Standing Strong & Tall Together, KWM states: "In Australia, our work acknowledges and reflects the injustices and legacy that has continued to impact on the lives of First Peoples. We recognise our responsibility and role in redressing these continuing injustices."
Chief executive partner for Australia Renae Lattey and director of responsible business Dan Creasey state in the introduction to the Standing Strong & Tall Together:
"Our new vision is strong communities where young people thrive. While maintaining our firm's strong historical focus on young people, we're stepping up our systems-change justice work which is focussed on creating sustained generational change."
They add: "We want to develop even stronger partnerships and focus more holistically on the outcomes, needs, opportunities and challenges defined by communities. Our plan recognises the intersectionality of social issues and the need to address 'justice' within a broader framework of wellbeing for the benefit of young people."
The plan for Standing Strong & Tall Together has been laid out for the next five years, and it was given its name by Nathan Thomas from Waringarri Aboriginal Art. Mr Thomas, an artist, chose the name in recognition of the ironbark tree, an image he's incorporated into the plan. The plan describes the tree as: "a symbol of strength, resilience and community".
The document adds: "The ironbark tree powerfully represents what our whole plan is all about – strengthening communities, creating generational change and elevating young people together so that they stand strong and tall."
Elaborating on the purpose of Standing Strong & Tall Together, Mr Creasey stated: "The launch of this strategy signals KWM's intention to develop truly transformational partnerships and lead a new way of creating social impact."
Standing Strong and Tall Together extends beyond KWM staff – it's supported by two First Nations groups: Elders in Residence and First Nations Youth Council.
The plan explains that having these relationships means "we centre the authority and leadership of community. With the privilege of receiving this legitimacy and direction comes our commitment to accountability and action."
Standing Strong and Tall Together adds: "Our work is closely aligned to the Uluru Statement from the Heart, the National Agreement on Closing the Gap and the UN Sustainable Development Goals, as well as other important frameworks."
The First Nations Youth Council, which comprised 11 members, was launched recently. KWM commented: "We are incredibly proud of this new and major initiative and are delighted that we have 11 young First Nation leaders that will play an integral role and make a meaningful contribution to our refreshed strategy, as well as wider responsible business initiatives."
Lawyers Weekly also covered KWM's Contemporary First Nations Art Award last year.