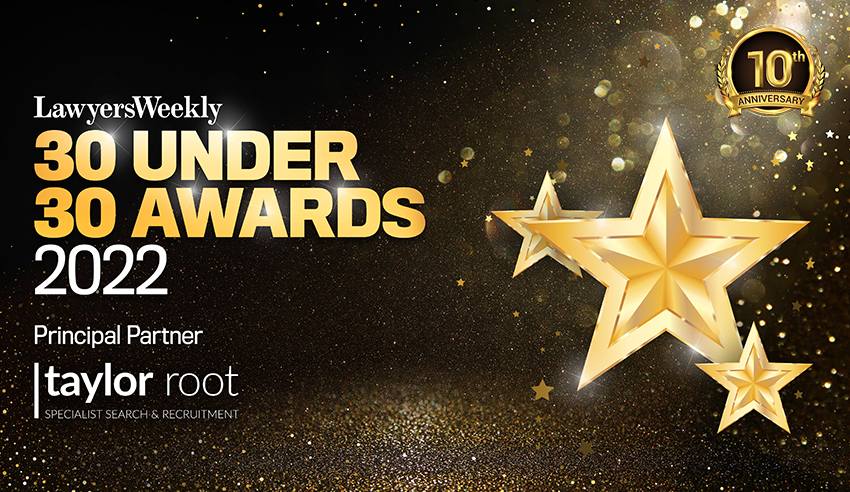 Following the announcement of this year's 30 Under 30 finalists, Lawyers Weekly took a look at which universities across the country have produced the most finalists.
Back for its 10th year, the 30 Under 30 Awards celebrates and recognises the outstanding work and results achieved by the brightest up-and-coming Australian legal professionals. Achieving 30 Under 30 status offers a foundation for vocational success and career progression, providing an industry-wide acknowledgement of not only professional competency but also passion for and dedication to one's craft.

To view the full list of finalists for the 2022 Lawyers Weekly 30 under 30 Awards, click here.
Lawyers Weekly editor Jerome Doraisamy noted that it is very pleasing to see that the 10 law schools with the most finalists come from five different states and territories across the country.  
"This speaks to the calibre of all Australian law schools: that award-nominated (and, for some, soon to be award-winning) up-and-coming lawyers in our profession can and do come from every corner of the country," he proclaimed. 
"On behalf of Lawyers Weekly, I wish all finalists the very best of luck – no matter what law school they attended."  
Below are the top 10 universities, ranked by how many 30 Under 30 finalists they have produced – whether that be current or past students.
Australian National University (ANU), Canberra
11 finalists.
University of Adelaide, Adelaide
14 finalists.
Monash University, Melbourne
16 finalists.
Bond University, Queensland
16 finalists.
Deakin University, Melbourne
18 finalists.
Queensland University of Technology (QUT), Brisbane
19 finalists.
Macquarie University, Sydney
20 finalists.
University of New South Wales, Sydney
20 finalists.
University of Technology (UTS), Sydney
23 finalists.
University of Sydney, Sydney  
With a ranking of 13 in the QS World Universities Rankings for the discipline of law, the University of Sydney law school produced a whopping 31 finalists for this year's 30 Under 30 Awards – more than any other university across the country.
Speaking to Lawyers Weekly, Professor Simon Bronitt, dean at Sydney Law School, said that he was extremely proud of past and present students.
"There are many ways to measure and rank an Australia's law school – by the quality of its legal scholarship, which informs teaching, and the achievements of alumni," he said.
"Inspiring leadership is in the DNA of Sydney Law School, and we are proud of and offer congratulations for the many and varied successes of our graduates which are recognised by this type of award."
The 2022 Lawyers Weekly 30 Under 30 Awards is not to be missed; click here to secure your spot at one of the legal industry's premier nights.
For more information about the 30 Under 30 Awards, visit here.
The Lawyers Weekly Jobs Board has had a refresh! To check out the latest opportunities in private practice, in-house and more, click here.