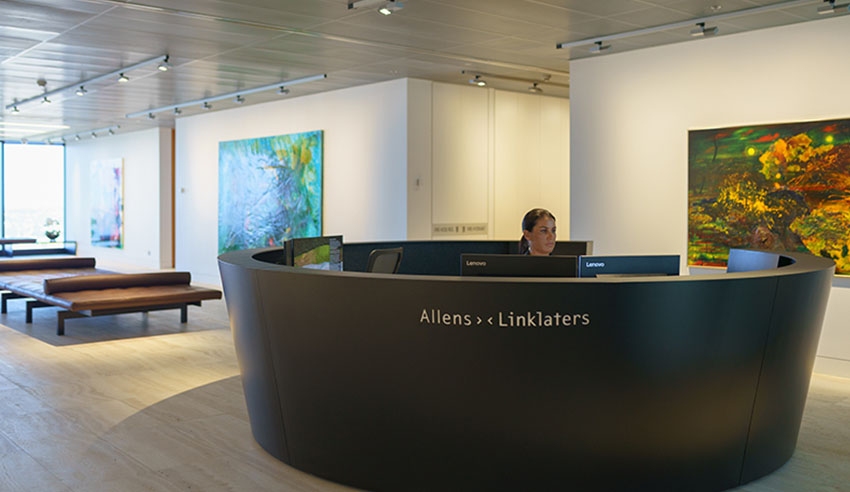 Allens has advised AustralianSuper and Singtel on Australia Tower Network's $3.58 billion acquisition of leading independent telecommunication infrastructure provider Axicom.
Firm: Allens (AustralianSuper and Singtel)
Deal: The Australia Tower Network – owned by AustralianSuper and Singtel – has acquired Axicom, which will see it double its mobile tower footprint, with the addition of Axicom's 2,000 metro and outer-metro telecommunication sites.
Area: M&A
Value: $3.58 billion
Key players: The Allens team consisted of partners Wendy Rae, Jessica Choong, Geoff Sanders, Phil O'Sullivan, Tim Stewart, Jillian Button, Michael Ryan, David McLeish, Simon Dewberry, Jacqueline Downes, Veronica Siow and Joseph Power, senior associates David Liao, Vincent Pang, Philip Marquet, William Coote, Sarah Delaney, Julieane Materu, Darcy Doyle and Andrew Wilcock, managing associates Alex Tonkin and Jay Prasad, and associates Mayuri Dharmakulasingam, Lauren Holz, Catherine Gamble, Maddison Ryan, Isabelle Vo, Martin Carter, Yoni Baker, Tina Tran, Emma Pendlebury, Muirgen O'Seighin and George Bishop.
Deal significance: Speaking about the deal, Ms Rae said: "We are pleased to have assisted AustralianSuper and Singtel with this significant transaction. It provides ATN with a significantly larger national footprint, diversified customer base and positions the company to tap into growth opportunities arising from digitisation and the increasing demand for data.
"We continue to see strong demand for high quality digital infrastructure assets. Axicom is a mature tower company that has strong core competencies, operational processes and a digital platform designed for the efficient management of towers."