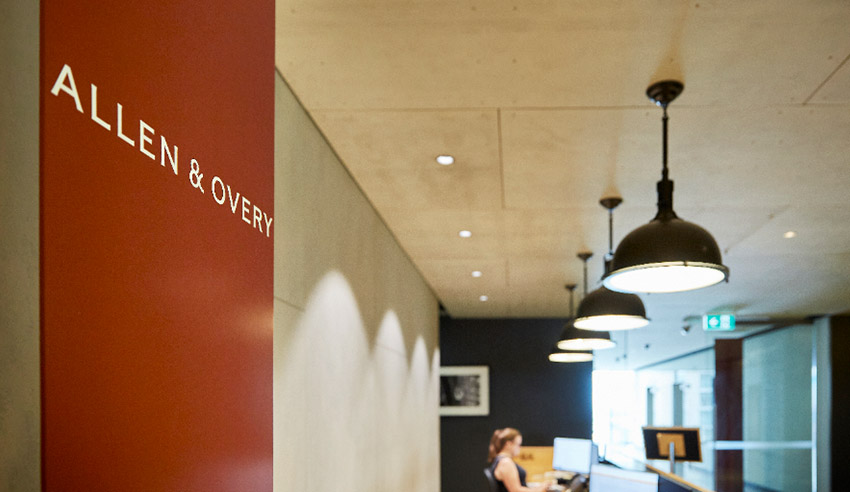 International law firm Allen & Overy has implemented a string of global promotions to bolster its counsel ranks in its US, African, Asia-Pacific region, and European offices.
Allen & Overy has announced the promotion of 57 global lawyers to counsel roles, with the changes coming into effect on 1 May 2022.
Of the 57 new counsel, 32 are women. Seven of the promotions come from Australia. 
The string of international promotions spans all six of A&O's main practices, with 17 in banking, 18 in corporate, nine in international capital markets, eight in litigation, two in real estate and three in tax, and includes the promotion of five Australian lawyers.
Five of the firm's Australian promotions operate out of its Sydney office, with Andrew Daidone, Isabelle Whitehead, Melissa Grinter and William Kim working in the firm's banking department, while Lisa Emanuel is in corporate. 
The firm also promoted Jessica Stratford - who works in the firm's banking practice in Perth - and Jamie Taylor (relocating to Hong Kong from Sydney), who works in debt capital markets, to counsel. 
Gareth Price, A&O's global managing partner, stressed the importance of the firm's investment in its talent for the future when congratulating the 57 lawyers on their promotion.
"Investing in our talent is key to our future success. It's great to see a diverse group of counsel promotions from many of the offices around our global network. I would like to extend my congratulations to our new counsel on this well-deserved achievement," Mr Price said.
The promotions occur in the same week as the firm announced 39 new global partners across 17 of its global offices, which also included one Australian.