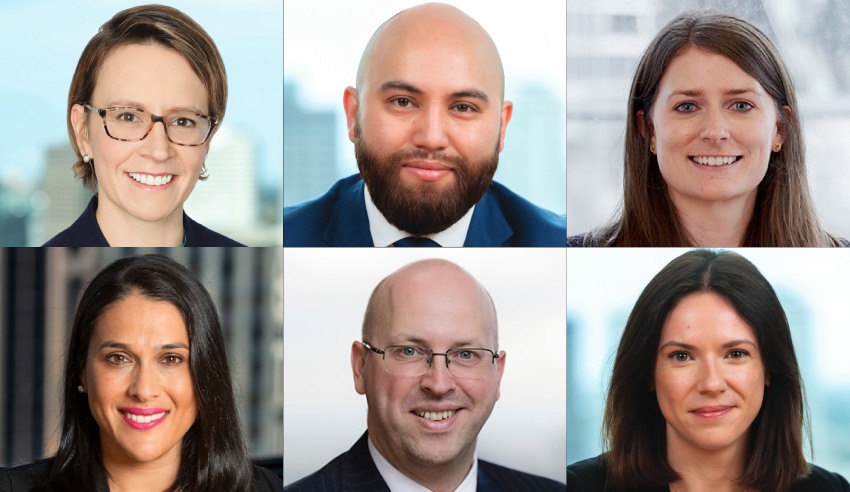 Global law firm Kennedys has continued to bolster its growth across the country with the addition of six new partners, bringing the firm's partnership in Australia to 21.
Part of the "record" round of 22 partner promotions worldwide, which officially came into effect on 1 May, the six Australian appointments are part of the largest round of internal promotions since Kennedys opened its first Australian office in 2006.
Since then, the firm has continued to grow, opening new offices in Perth and Victoria over the last five years and tripling its staff – including doubling the number of partners – in that time. Importantly, women now make up just over half (52 per cent) of the partnership.
The new partners in Australia are Stephanie Cook, Peter Craney, Llinos Kent, Maya Parbhoo, Nicholas Blackmore and Persephone Forster.
Half of the new partners promoted specialise in insurance law, which Matt Andrews, managing partner of Kennedys in Australia, said was a growing area of demand with clients.
"Our global network has been invaluable to Australian clients looking for resources and insight into how the global insurance sector is evolving. There are a number of issues facing insurance clients at the moment – for example, the rise of cyber-crime and ransomware attacks, the impact of geopolitical tensions and sanctions on the cost of business and trade, and natural disasters," he said.
"Healthcare, employment and cyber and data privacy are also areas of demand as clients continue to grapple with the implications of the pandemic and new working arrangements now and into the future. We partner with our clients to understand the complexity of the global insurance market and what this means in the Australian context and our reputation for proving quality counsel has grown steadily."
In addition, Mr Andrews said that he was particularly excited to be leading the charge in Australia in terms of achieving gender balance in senior ranks.
"The diversity of our leadership team is reflected in our growth trajectory and has contributed to our success in attracting and retaining talent," he said.
"Young professionals want to work with people they can learn from and emulate. We have an impressive group of partners supporting our clients and our up-and-coming lawyers."
In announcing the global promotions, Kennedys LLP senior partner Nick Thomas stated: "Our people are integral to our success and that's why we place such emphasis on investing in and nurturing our talent, providing clear career progression, and a comfortable, inclusive working environment where they can thrive.
"We are incredibly fortunate to have such a dedicated and diverse workforce, which not only enables us to be where our clients need us most but has allowed us to continue growing even during a challenging couple of years."