Goodbye job applications, hello dream career
Seize control of your career and design the future you deserve with
'Cultural diversity is stagnating', says report
Ahead of the 2022 federal election, a new report calls on elected representatives to make diversity a priority in organisations and boards moving forward, arguing that diversity must be more than a "nice to have".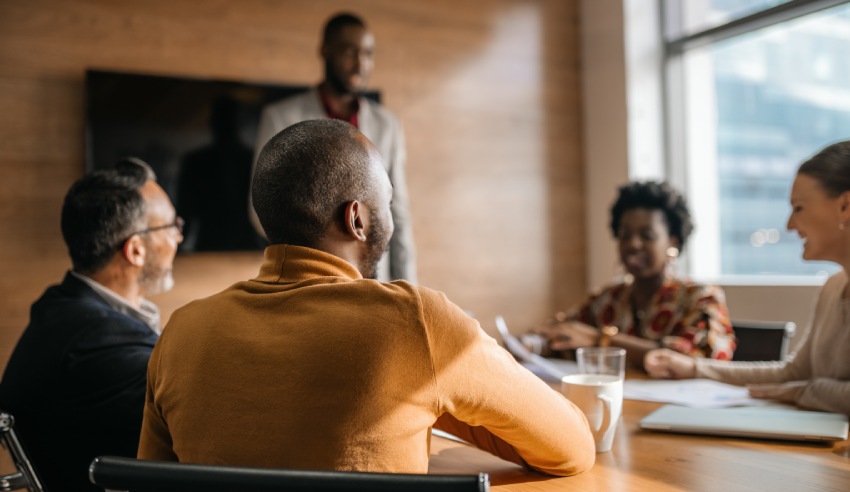 Although there have been steps forward over the last year, the findings of the Board Diversity Index 2022 have revealed more needs to be done to ensure diversity at a higher level within organisations.
You're out of free articles for this month
To continue reading the rest of this article, please log in.
Create free account to get unlimited news articles and more!
Released today (Wednesday, 18 May) by the Governance Institute of Australia and Watermark Search International, the 2022 Board Diversity Index is a comprehensive investigation of the ASX 300, examining five types of diversity: gender, cultural background, skills/experience, age, and tenure and independence.
The eighth edition, this year's index found that whilst more women are moving into director roles (667 in 2022 compared to 633 last year), just 19 per cent of female directors hold 48 per cent of female-occupied seats, reversing the gains of last year when 29 per cent of women directors held about 51 per cent of female-occupied board seats.
In addition, the research showed that cultural diversity is stagnating, with 90 per cent of directors being from Anglo-Celtic backgrounds – which was the same this time last year.
"This year's findings show that while there have again been positive steps forward, particularly on gender diversity (albeit at a slower pace than last year) a focus on powerful advocacy and accelerated change is now urgently required for cultural diversity," the index stated.  
"This year's index shows that cultural diversity on Australian boards is stagnating – they continue to be dominated by those of Anglo-Celtic and European ethnicity. This insularity is not only less reflective of society, it is also not optimal for business. Greater diversity – of all types – boosts business opportunities and prompts better decision making. It brings a richer diversity of thinking and immense potential for innovation and growth."
In addition, the index revealed that the number of directors over 70 has increased from 16 per cent to 22 per cent over the last year; and for the first time, there are female directors with more than 15 years of tenure – as well as a higher proportion of female directors who have additional qualifications, such as PhDs, governance qualifications and master's degrees.
Governance Institute of Australia chair Pauline Vamos said the mixed findings from this year's Board Diversity Index send a clear message to those in leadership positions – in both the boardroom and government – that diversity needs to stay firmly on the agenda or it is at risk of stalling. 
VIEW ALL
"Diversity is not just a 'nice to have' or a simple box ticking exercise. Creating a fair and even playing field – across all types of diversity – is an ongoing challenge and opportunity that needs to be proactively managed from the top down, whether at government or boardroom level," she said.
"We hope the incoming federal representatives take heed of the findings from this latest index and put diversity action firmly on their agenda."
According to the index, the larger the company, the more likely that the percentage of women on the board is "robust".
"Our analysis is strongly consistent with other findings, such as the AICD's recently released Gender Diversity Report. The number of ASX 300 boards with no women at all has stabilised around 15/16, with 'repeat offenders' from previous surveys being apparent. A sizable proportion of these zero-players is in the resources sector, a traditionally male dominated sector … but changing rapidly of course," it stated.
"The number of companies with female chairs has increased from 30 to 37 this past year, including 13 newly appointed in 2021. It is worth noting that 24 of the businesses with female chairs have at least 30 per cent female."
Getting more women on boards is one of the key improvements that continue to be made on gender diversity, Watermark Search International managing partner David Evans said. However, he added that the Board Diversity Index highlights cultural diversity as an area in need of some serious attention. 
"Our projections show there are likely to be an equal number of men and women on ASX boards by 2030. Also, the total number of board seats occupied by women has increased by nearly 70 per cent since 2016. And boards with zero or one woman have fallen to 69 this year, compared to 82 last year," he said.
"This is all good news. However, cultural diversity in the boardroom is currently stagnating with our boards continuing to be dominated by those of Anglo-Celtic and European ethnicity. Given Australia is increasingly multicultural, this is an indicator that our boardrooms are becoming less representative of our communities."