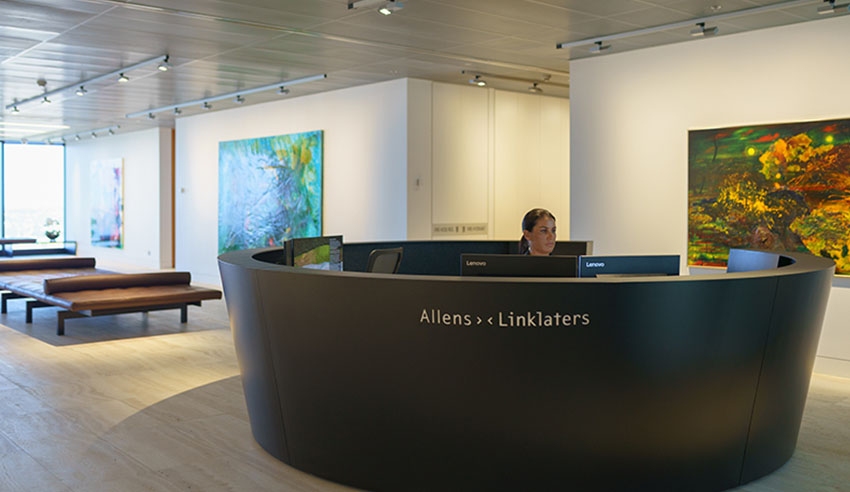 Global law firm Allens has appointed 23 new managing associates and 56 new senior associates, effective 1 July 2022.
Following the naming of 12 new partners in April of this year, Allens has now promoted a further 79 professionals to more senior positions.
The latest appointments will span, the firm said in a statement, all of its practice groups and its offices in Australia, Vietnam and Papua New Guinea.
The 23 new managing associates are Joshua Anderson, Tommy Chen, William Coote, Carly Donovan, Victoria Eastwood, Jamie Guthrie, Anfeng He, Joshua Hoare, Kate Kelleher, Shirleen Kirk, Greg Lawson, Tanvi Mehta Krensel, Corin Morcom, Robert Munro, James Nguyen, Joseph O'Shea, Fiona Potter, Bree Rowswell, Rebecca Sheehy, Molly Snaith, Tom Tian, Liz Tippins and Andrew Wilcock.
And the 56 new senior associates are Jj Aldahr, Eleanor Angel, Alex Antoniazzi, Chris Bailey, Andrew Bisset, Lachlan Boucaut, Sarah Bradbury, Holly Cao, Zoe Chapman, Roy Chowdhury, Emma Della Posta, Kendy Ding, Sam Forsyth, Gemma Freeman, Kanana Fujimori, Catherine Gamble, Alastair Henderson, Belinda Hennessy, Lauren Holz, Sassica Hoolahan, Jessica Jane, Tania Joppich, Amina Karcic, Ha Le, Georgie Leahy, Daniel Ludington, Wilma Mai, Kate McCracken, Andrew McNeill, Flavia Michael, Erin Molony, Kelsey Montgomery, Emma Morris, Hai Nguyen, Zach O'Connor, Sally Page, Stephanie Paolino, Elise Rutherfurd, Bianca Sacco, David Seeto, Alex Selig, Maggie Shelton, Matthew Shnookal, Gemma Sweeney, Jay Tampi, Florence Tan, Alec Teevan, Alexandra Tie, Katherine Tsatsaklas, Dang Vu, Zoe Walker, Edison Wang, Jon Wenham, Ida Widnersson, Hugo Wilesmith and Dennis Xin.
Speaking about the promotions round, Allens managing partner Richard Spurio said: "Congratulations to our new senior and managing associates, all of whom play a key role in helping clients to navigate the increasingly complex business environment.
"We are pleased to be able to recognise the contribution of so many of the Allens team in our 200th year. Our future is in good hands."