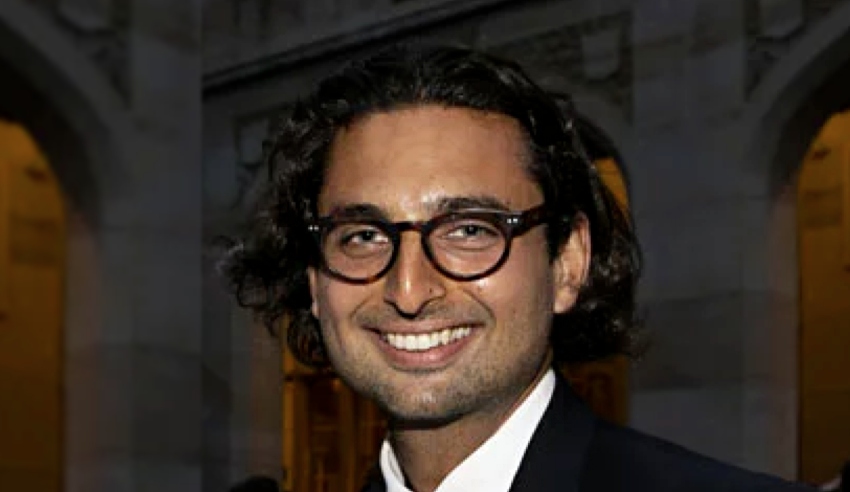 I've watched continuous discussion about gender equality in various aspects of life; work, education, sport, remuneration, and representation. While I am an ally and supportive of the discourse, at some point, I know I must stop watching, writes Adam Abbasi-Sacca.
This week, a very dear friend of mine discovered she was dismissed at work for being "a bitch again". Her discovery came via a text message her boss sent accidentally to her, instead of another colleague: "I forgot to mention, I terminated … Selena* yesterday … she turned into a bitch again."
Ultimately, bitch is a word that is incapable of being proven. Think about it: what specifically defines "bitch behaviour"? Even worse, this occurred within the legal profession — an industry that prides itself on the highest ethical and moral standards and precise language.
I am sure there is more context I could provide to the exchange, but "bitch" really stuck with me. It should stick with you, too.
Selena is a highly skilled and qualified lawyer. I had sought counsel from her numerous times, stemming way back when I was studying law while working at the reception of a busy gym chain. I've made decisions and faced challenges with complete confidence thanks to her know-how.
Regardless, this language is capable of penetrating the psyche of even the most skilful of professionals. It is language that cannot be measured, nor defended. Its gravitas is not diminished by achievements and accolades. If anything, it can strip them.
Legalists have argued that the word bitch itself, presented on its own, is offensive and inarticulate but not defamatory (as was upheld in the 2015 NSW District Court case regarding Hamdi Alqudsi's family). The specific circumstances of that case involved police officers using the word against Alqudsi's family during their arrest.
And yet, in Selena's circumstance, it was able to summarise her professional contribution (rather than business development, precise advice and a profound ability to navigate the law). Another point of differentiation is that Selena and her boss are two lawyers with decades of professional practising experience.
As someone who successfully graduated (i.e., survived the trauma) from law school, inarticulation does not come with the territory. You would've been weeded out from the profession long ago if it did.
(I understand my message will be diluted if I continue too far down a legal road. I am also unfamiliar with the specifics, and I am not here to further adversarial relations.)
But it does make me wonder, more holistically, about the behaviours Selena may have exhibited to be professionally disregarded like that. Direct communication, difference of opinion, clear boundaries and the strength and integrity to stand by her principles? Bitch.
I consider whether my experience, as a male in a leadership role, exuding those similar traits, would be wrapped up and packaged with the B-word? Rather than celebrated for leadership proficiency.
It also makes me reflect on how I'd need to behave to be labelled a bitch. Sadness, insecurity, emotional dissatisfaction? That might work — but not often behaviours I'd exhibit in a workplace.
Honestly, I guess that's the point — and I'm not a pioneer in raising it. The cognitive dissonance that comes from a woman speaking up and challenging the status quo is intimidating because of an underlying expectation she will be agreeable and demure. The image of a strong presence in a workplace is still being marred by gender, rather than competency.
In comforting Selena, I reflected on the reality of the system we operate in; that is difficult enough for women. If Selena wants a position of power, it is reasonable to deduce she would need to display traits of a powerful individual. Something I am often praised for, seldom persecuted.
My friend is more than qualified and capable of expressing her own views on this situation. I know that, and so does she. And my intention is not to "mansplain" prejudice she and countless other women have faced and are facing.
I write this because I believe it's essential to hear more men denounce this behaviour (or, supposed inarticulation). 
Not just politicians that are looking for extra votes, or companies looking to raise public profile. Not just fathers of daughters. Men who are raised by the strength and tenacity of their mother, who have grown professionally through the expertise and guidance of female leaders in the workplace (I am one of them). Regular dudes who value and attribute their ability to navigate life due to the strong women around them.
Ultimately: men, whom I believe, would be deeply dissatisfied with this behaviour.
I understand my opinion is another voice in a chorus filled to the brim with vocalists, but the singers appear to be (mainly) women.
I've watched continuous discussion about gender equality in various aspects of life; work, education, sport, remuneration, and representation. While I am an ally and supportive of the discourse, at some point, I know I have to stop watching.
And maybe this attempt to speak up is tarnished by my self-interest in defending a mate. I am not perfect. But the most important thing is that, today, I am choosing to dedicate words to how I feel about the inequality. To be active, not passive. 
I encourage others watching from the sidelines to do the same. Raise your voice, lead by example, and participate in equality-affirming coalitions. It is the only way we will see change.
*Selena is a pseudonym.
Adam Abbasi-Sacca is a freelance writer, ex-legal eagle and has a background in policy and international affairs. He is passionate about sharing stories on current affairs, culture and identity. Contact on Instagram via @adamabbasi_