Report: New legislation required to address corruption and integrity risks in climate solutions
Corruption and poor integrity in climate solutions threatens transition to low-carbon economy

Expansion of existing legislation and targeted new guidance is recommended
---
DLA Piper - in collaboration with the Grantham Research Institute on Climate Change and the Environment at the London School of Economics and Political Science - has published a report calling for action against climate-washing, poor integrity, and corruption in climate solutions.
The report highlights the need for robust governance and legislation to combat three core challenges:
Financial Misuse and Diversion: Trillions of dollars of public and private investments are crucial for a sustainable future. Risks in this category include bribery, money laundering, misappropriation of funds, and tax fraud. These risks are often criminal acts. Recommendations include issuing clear guidance, amending legislation, and implementing compliance mechanisms.


Climate-Washing: This includes acts that mislead investors, consumers, or the general public regarding climate-related impacts. Key risks include misleading advertisements, deceptive ESG credentials, and false carbon credit claims. Recommendations include enforcement of existing laws, new legislation, and mandatory climate and sustainability reporting.


Abuse of Processes: Risks arise from dishonestly abusing legitimate processes in climate actions. Risks include the failure to obtain free prior and informed consent and conflicts of interest. The report suggests international organizations, regulators, legislators, and companies address these risks, including the establishment of watchdogs.
DLA Piper's Group Head of Australian Corporate Crime, Investigations and Compliance and ESG Partner, Natalie Caton, said:
"We have identified corruption and integrity risks in emerging climate solutions in both the public and private sectors, highlighting the need for safeguards. The nexus between climate change and corruption is of increasing importance as we work towards energy transition, with high-profile international investigations revealing collusion."
"With the federal government implementing a more robust anti-bribery and corruption framework in Australia, including the recent established the National Anti-Corruption Commission (NACC), organisations need to ensure that governance and reporting are an accurate reflection of the organisational practices and culture."
Tricia Hobson, Partner, Litigation & Regulatory, said the time for action is now.
"While the acceleration of climate solutions in its many forms must continue, equally crucial are robust governance structures to ensure those solutions are delivered credibly and efficiently. This emerging challenge requires collaboration and engagement from regulators, enforcement agencies, legislators, and the private sector to address the abuses that impede the energy transition," Tricia said.
Gowri Kangeson, Partner, Litigation & Regulatory, said:
"The report found that while ambitious climate commitments are crucial, they must be supported by robust governance structures to ensure credibility. Improving governance requires complete buy-in from the board level down," Gowri said.
Nicolas Patrick, Head of Responsible Business, DLA Piper Australia, said that without proper safeguards against corruption and poor integrity practices, resources for the delivery of climate solutions may be diverted away from the pursuit of genuine progress.
"The report is an important step towards recognising the current challenges in transitioning to a low-carbon economy," Nicolas said.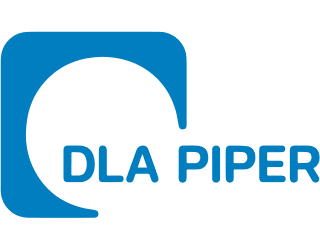 DLA Piper is a global law firm with lawyers located in more than 40 countries throughout the Americas, Europe, the...