Master and apprentice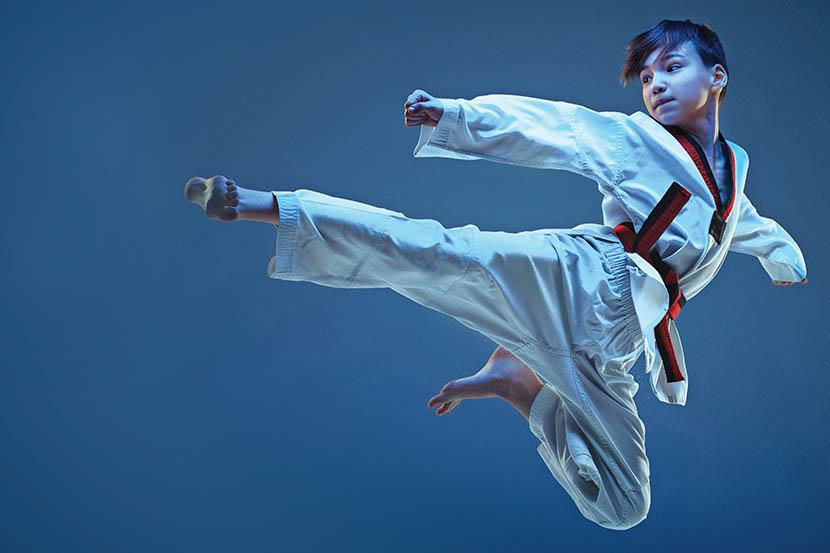 Mentoring arrangements can come in many different guises. Tom Lodewyke examines how they are preparing the next generation of leaders in the law.
Mentors have shaped many successful careers in all avenues of the legal profession, but no two mentoring relationships are the same. Some begin through formal mentoring programs, such as those run by many law firms. Others develop more organically, but all depend on the personalities of the mentor and mentee, as well as their goals for the partnership.
Mentors are often masters of their respective arts. However, lending an ear or some sage life advice can often be just as important as sharing technical legal knowledge.
In this feature, Lawyers Weekly speaks to mentors and mentees to find out how these relationships are developing future stars in the law.
"Senior members of the profession, both men and women, have a high responsibility to ensure that they are mentoring"

— Bronwyn Lincoln, partner, Corrs Chambers Westgarth
No one-size-fits-all
The range of mentoring relationships in the legal profession extends from university programs through to various development initiatives in law societies and firms. In addition to these formal arrangements, informal mentoring relationships abound. These can be ongoing or as simple as a one-off coffee meeting.
The internet has also been a great enabler for mentoring, with many platforms connecting mentors and mentees remotely and encouraging a free flow of ideas.
Corrs Chambers Westgarth arbitration partner Bronwyn Lincoln participates in both formal and informal mentoring at her firm, and says it is vital that senior lawyers invest their time in helping the next generation develop.
"For our senior associates, they're given the opportunity to have a [mentee] who's in a different practice area to the one they practise in, so I have been mentoring Jaclyn Masters," Ms Lincoln tells Lawyers Weekly.
"She was placed in our construction group and I was asked as part of the formal firm program to mentor her, which I was delighted to do. But I also have a very strong sense that, as a partner, it's incumbent on you to help develop and nurture, and therefore mentor, the junior lawyers who work immediately in your team.
"When I arrived at Corrs, I just put the offer out there generally for anyone who was in the disputes group who would like to have some mentoring, whether it's on a regular basis … or whether it's on an informal, ad hoc basis. If you're facing a difficult decision and you want to talk it through, I'm happy to sit down and talk it through as if I were a mentor."
As a partner focusing on international commercial arbitration, Ms Lincoln's advice is also sought by arbitrators outside her firm. She says she is more than happy to help.
"I sometimes get calls from people who are not actually at Corrs, or weren't at my previous firm, and they just say: 'Would you have a coffee and could we have a chat?', and I'm really pleased to say I've never said no to anyone," she says.
"I actually have never had a long-term mentor, male or female.
"There have been people who have given me counsel over the years, some of them in a more formal sense, but not a particular person within the legal profession that I can look back on, and I think that's maybe one of the reasons that I see it as such an important part of my role now."
Ms Lincoln's contributions were recognised at the Lawyers Weekly Women in Law Awards 2017, where she was named Mentor of the Year.
University of Western Australia law graduate Chloe Dempsey had a vastly different mentoring experience through Advance Global, an organisation that provides opportunities for Australians living abroad.
Ms Dempsey spent 2017, her final year at law school, on exchange at Renmin University of China in Beijing. There, she volunteered as the China general manager for the Australia-China Youth Association, helping to foster relationships and opportunities for young Australian and Chinese people.
She also connected with a mentor of her own through the Advance Global one-on-one mentoring program, which accepts a group of final-year university students every year.
"My mentor is a public interest lawyer and China's leading advocate for the rights of children, women and migrant workers, Tong Lihua," Ms Dempsey says.
"Almost 20 years ago, Tong established a legal aid and research centre that now has a presence across 33 provinces in China, and also makes substantial contributions to the development of public law policy and frameworks in China.
"Personally, I have always been strongly motivated by social causes and have had experience in Australia working within community legal centres and advocating for the rights of marginalised groups. Being able to learn from a true leader on these areas is such a privilege.
"As somebody who will have spent seven years earning my degree, I felt that taking part in a program that would be able to assist me in shaping my career direction would be invaluable. I am also excited and humbled to be among a cohort of very impressive other mentees coming from incredibly diverse backgrounds."
Ms Dempsey also participated in the international women's mentoring program Mentor Walks, where mentors share their advice while walking through a city park.
"Living in Beijing, I am a regular attendee of Mentor Walks, which has allowed me to have candid conversations with senior professional women while casually strolling around one of Beijing's most scenic parks," she said.
"Being able to connect in a casual setting with no ongoing commitment has led to conversations that are refreshingly open and honest. I've also met mentors organically in the course of work experiences that have really shaped my career direction.
"Back at home I took part in the Women in Law Mentorship Program at UWA, which I loved  he concept of, but it did have a financial barrier that I think deterred some students who could have really benefited from the experience."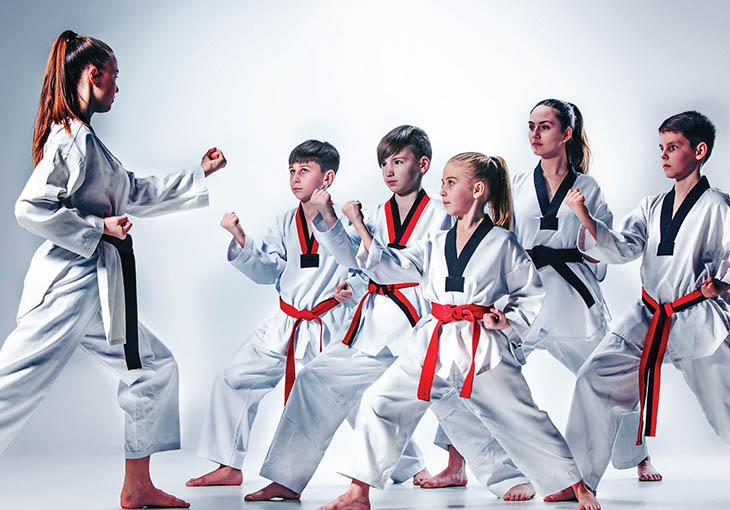 Defining the relationship
Mentoring can be an invaluable experience for any junior lawyer, but the exact nature of mentor-mentee relationships can vary greatly.
Mahsa Javam, a graduate-at-law at Clayton Utz, says corporate partner Jonathan Algar became her mentor during a rotation as part of the firm's graduate program.
"Jonathan was actually my supervising partner in corporate, so it wasn't a formal mentoring relationship, it just kind of came about because we worked quite closely together, and it's still continued even though I've rotated into another practice group," she says.
"We're still in touch [but] it's more ad hoc. For example, he still looks out for my professional development, so if he sees events or things that he thinks would benefit me or would be of interest to me, he'll invite me to them or he'll let me know about them, or even liaise with my new partner to get me permission to go to other events."
Ms Javam says the mentoring relationship developed organically out of a mutual interest in corporate law, but adds that different styles of mentoring suit different people.
"I learnt a lot from Jonathan, particularly about business development and client service," she says.
"He got me involved in the things he was working on and the events he went to, but he'd also take me along, for example, when he was pitching to a client, so that I could learn and shadow him, almost. So I also learnt about the complexities of managing a practice.
"We've got a formal mentoring program at Clayton Utz as well. It's called the National Graduate Mentoring Program, and mentors are matched with the graduates based on what the graduates pick as their development areas. I know for a lot of people that's worked quite well and they've really clicked with their mentors, but I think it really just depends at the end of the day what you're looking for and what stage of life you're at, and whether your mentor can assist you with the kind of challenges that you face.
"My engagement with China will definitely continue to shape and define my career after graduating"

— Chloe Dempsey, China general manager, Australia-China Youth Association
"Sometimes it might mean that you go through a number of mentors until you find the right one, but I guess with me and Jonathan it kind of just happened organically."
Mentoring experiences vary widely depending on the needs of the mentee and the nature of the relationship. Ms Lincoln says Corrs distinguishes between matter coaching, which covers more specific legal skills and knowledge, and mentoring, which is focused on professional development and goal-setting.
"Matter coaching would be coaching that's done within the professional relationship and you're working for a particular client, so you're running a big case and you talk through with your junior lawyers how you deal with a particular problem or celebrate a success, something like that," she says.
"Mentoring encompasses some professional and technical skills, probably not so much technical but more legal skills: dealing with clients, developing relationships, where you want to be in the future, what steps you might take now to put yourself in a good position.
"To my mind, it's just essential. Senior members of the profession, both men and women, have a high responsibility to ensure that they are mentoring, because it's difficult sometimes, being a lawyer.
"It's difficult making decisions, there are lots of options, there are ethical issues that arise more often than I think people realise, and having someone that you can go and talk through those issues with is just of paramount importance."
Ms Lincoln says that although formal and informal mentoring relationships may start out differently, the successful ones can end up looking quite similar.
"I think the relationships often start out a little differently, because when you're mentoring someone who you work very closely with, then you know them well, they know you well, and I think you have a better idea of what their priorities might be, and you talk more freely with them," she says.
"But then, when there's formal mentoring and there's an allocation of 'Well, here is a mentee, here's a mentor', sometimes it takes a little longer, and the process is a little different, but ultimately, once you've got to know the person, to me it feels very similar."
Ms Dempsey's mentorship under Mr Lihua could have been tricky given their different cultural and linguistic backgrounds, but she says the formalisation of the relationship was helpful in overcoming these barriers.
"Advance outlines clear roles and responsibilities of the mentor and mentee, alongside guiding principles and an agreement that gives structure to the relationship," she says.
"Considering Tong's and my relationship bridges a language, experience and cultural gap, this has been really useful in establishing a dynamic that has both purpose and clarity.
"When I compare it with other mentoring relationships it is entirely unique. While not organic, I think it provides an opportunity I wouldn't have been able to find myself in otherwise."
The Advance Global guidelines include the mentee's responsibility to develop a mentoring plan and proactively initiate each meeting, which must take place for a minimum of one hour every six weeks. Mentors' responsibilities include providing encouraging feedback, actively listening to the mentee and being invested in their development, according to Ms Dempsey.
The next generation
A successful mentoring arrangement doesn't just depend on having an appropriate level of formality, but also on the personal qualities of the mentor and mentee.
Ms Javam says Mr Algar's empathetic approach helped to guide her through her Graduate Diploma of Legal Practice and foster her interest in corporate law.
"He's very understanding, very empathetic," she says.
"He knew that I was doing College of Law at the same time, so he was very aware of that and made sure that I had enough time to do all my assignments and if I needed time off he was more than happy for me to take as much time as I needed to get things done, but also he would supervise my work and give me really good feedback so that I could improve.
"He knew I was really interested in the business side of things and he totally just went with that. He was very encouraging and supportive of that and would just throw me into as many opportunities as he could find to help with my professional development."
Ms Lincoln says mentors can also learn a lot from their mentees, particularly considering the generational gap that often separates them.
"Working with people of a wide range of ages, you learn a lot," she says.
"As you get older, you become one step removed from what's going on sometimes, and you learn a lot [from being a mentor].
"I learn a lot about challenges that they are facing at their level, some of which I might have faced but then there are new challenges as well.
"When I started practising, we didn't have iPhones, we weren't on email and texts and all the rest around the clock … so I learn about how that impacts them as a junior lawyer, when they have less control over the work that they're given. As a partner, you have more control over what you're doing and your time. As a junior lawyer, you have very little control over it."
She also says that today's law graduates are benefiting from changing attitudes in the profession, and are more comfortable taking the initiative to seek out mentors.
"I suspect that law students now are more open to actually asking for mentoring, asking to sit down and have that cup of coffee," Ms Lincoln says.
"And I think that comes from the fact that they are a lot more educated by the universities and by the law firms, in particular, that go out to the universities, about what life's like out in the legal profession and the need to develop relationships, the need to ask for help and guidance.
"I suspect that I wasn't alone, when I was going through university, in that university was very much a closed shop to me. You went there to learn what you needed for your career, but you didn't learn how to be a professional in that profession."
A positive mentoring relationship can be hugely beneficial for a young lawyer, setting them up for success in a demanding profession. Ms Dempsey says mentors can help mentees make crucial contacts in the law.
"Students, especially those who come from a background where they have no personal connection to the legal profession, can benefit massively from mentoring," she says.
"Mentoring not only gives lived insight into the realities of working in law, it also often encourages a relationship where a mentor can act as an advocate or sponsor for their mentee, introducing them to opportunities and areas that can be hard to break into.
"Mentoring programs should recognise these equity benefits, as well as encourage avenues for frank and open communication between mentors and mentees."
Her experiences in China have encouraged her to pursue a career in commercial law but also to contribute to Australia's engagement with corporate governance and philanthropy in Asia.
"Global power and technology movements will completely change the future of work, especially for young Australians," she says.
"Coming to China gives you an opportunity to understand and be a part of that movement. My engagement with China will definitely continue to shape and define my career after graduating."