Goodbye job applications, hello dream career
Seize control of your career and design the future you deserve with
Human rights lawyers 'not valued' in Aus
A prominent Victorian barrister has highlighted the insignificance Australia places on human rights lawyers, saying it may be a reflection of a dangerous and profoundly wrong phenomenon plaguing the nation.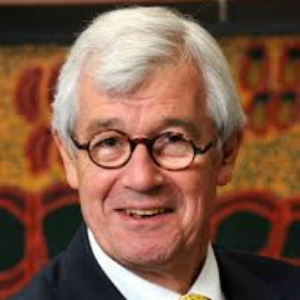 Speaking to Lawyers Weekly, Julian Burnside (pictured), Victorian barrister and the chair of fortyfivedownstairs Inc, said one of the major issues facing human rights lawyers today is that they're not much valued, unless they happen to be valued as lawyers in a wider field of practice.
You're out of free articles for this month
To continue reading the rest of this article, please log in.
Create free account to get unlimited news articles and more!
"This may be a reflection of a deeper phenomenon: in Australia we say we think human rights are important, but this may not be an accurate reflection of reality," Mr Burnside said.
"If most Australians were asked what they thought of human rights, they would say that human rights matter. The question then arises: How is it that we knew for decades that Aboriginal children had been taken from their parents, but it took a long time before that became a matter of general concern?
"How is it that most Australians watched with unconcern as David Hicks languished for years in Guantanamo Bay without charge and without trial? How is it that we watched with unconcern for years as innocent men, women and children were locked up indefinitely in desert jails merely because they were fleeing the Taliban and Saddam Hussein? How is it that we are so indifferent to the draconian effects of the anti-terror laws as they are applied to Muslims in the Australian community, when we would not tolerate similar intrusions on our own rights?
"The answer might be this: Australians subconsciously divide human beings into two categories: Us and Other. We think, perhaps subconsciously, 'My rights matter, and so do those of my family and friends and neighbours, but the human rights of others do not matter in quite the same way because (without quite saying it) the Others are not human in quite the same way as we are'. It is dangerous thinking and profoundly wrong."
The human rights practice area is one that has gained great attention in recent months due to the response of legal professionals performing this type of work being labelled as "woefully inadequate".
In February, Australian Lawyers for Human Rights (ALHR) president Benedict Coyne said human rights in Australia have never been under greater threat, and as such, "We have received great disapproval from other countries that are more focused on the issue."
"The protection of human rights is now at a very low point in Australian history," he said.
VIEW ALL
"Our government has received unprecedented and ongoing severe criticism from the international community for its failure to uphold even the most basic human rights standards."
Mr Burnside suggested that a big obstacle in legal professionals completing human rights work is that many are unaware of the extensive matters this practice area covers.
"Although refugee matters are an obvious area of human rights concern, the main areas, in my opinion, are those areas where legal aid is unavailable because a legal aid's budget is inadequate and a person with a viable claim cannot afford private litigation," he said.
"It is a large domain. It is a significant, but barely noticed, denial of human rights that a person is unable to vindicate their rights because the law is not accessible to them.
"I do not like seeing injustice. I practise law because I am profoundly interested in justice. When the legal system is not able to deliver justice, something needs to be done."
In November, Professor Gillian Triggs, president of the Australian Human Rights Commission (AHRC), said 2016 represented an extremely disappointing year for human rights, calling for the legal profession to take a clearer and more unified stance on the matter.
"I would describe Australia as regressing in compliance with human rights, [so] that we almost have a licence to speak out in ways that are deeply demeaning of our multicultural communities. In 2016, we had retrograde moves in relation to migration issues – particularly the visa cancellations – and a declining position of women in the Australian society. We're simply going backwards," Professor Triggs said.
"I don't think the profession's voice is as loud or as unified as it could be in standing up to the slow infringements on fundamental human rights."
Marina Kofman, vice chair of the NSW Young Lawyers International Law Committee and dispute resolution case manager of the Australian Centre for International Commercial Arbitration (ACICA), has also encouraged Australian lawyers and the community at large to place more of an emphasis on human rights.
She noted that with the help of the legal profession, Australia has the opportunity to fully understand and embrace its human rights responsibilities.