Goodbye job applications, hello dream career
Seize control of your career and design the future you deserve with
Life in-house with legal technology
Jessie Porteus recently wrote a very interesting piece setting out a typical day as an in-house lawyer. As an in-house lawyer myself and recently writing about this very topic, I thought I would take the opportunity to respond by setting out how different her day could have been if she had the support of an end-to-end technology solution, writes Cil van der Merwe.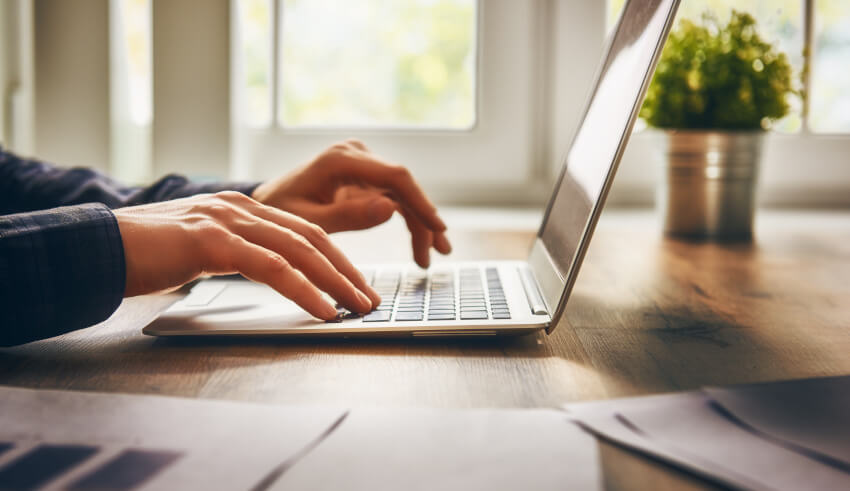 I agree with Jessie; the role of an in-house lawyer has changed dramatically. In-house lawyers now play more of a commercial role, and great in-house lawyers are viewed more as strategic business partners. Nothing enables lawyers to become more of a strategic business partner and to 'do more with less' than the support of appropriate legal technology.
You're out of free articles for this month
To continue reading the rest of this article, please log in.
Create free account to get unlimited news articles and more!
Using legal technology to re-allocate capacity to focus on more complex or strategic work, at reduced costs, while improving risk and corporate governance, is a new imperative for in-house legal teams to drive competitive advantage.
The below compares a typical day in-house, as set out in Jessie's article, to one of my days spent on similar tasks, but with the support of the appropriate legal technology.
Typical day without legal tech:
8am: Check emails, prioritise your tasks for the day and respond to the quick questions.
The same day with legal tech:
8am: Tasks are automatically triaged to the appropriate lawyers - I no longer waste time on misallocated resources. I only receive emails and tasks intended for me. Intelligent workflows assist with prioritising tasks and automated advice eliminates the requirement to respond to the same menial questions.
Typical day without legal tech:
VIEW ALL
9am: Attend legal team meeting to discuss workload.
The same day with legal tech:
9am: Often the team meeting is not required. Automated dashboards provide complete transparency, clearly setting out the workload of the entire legal team and provide automated updates to the business on progress. If a meeting is required, it is only to discuss the most complex and urgent tasks.
Typical day without legal tech:
9:30am-10:30am: Attend your legal clinic, where business clients can turn up and ask quick questions and obtain legal advice.
The same day with legal tech:
9:30am-10:30am: Automated advice allows business users to self-serve in respect of the most frequently asked questions. Intake tools for legal support also prompt the business on exactly what is required for the legal advice/support. As a result, the clinic takes less time as the business only asks questions on issues actually requiring legal support.
Typical day without legal tech:
10:30am-12:30pm: Review a large customer agreement and type up your changes in tracking. You need to call the client to clarify some questions before you send them the typed-up contract.
The same day with legal tech:
10:30am-12:30pm: As a result of the time savings above, I have more time to review and amend the customer agreement. Tools such as the Negotiation and Collaboration Portal also provide more efficiencies through automated version control and document comparison, together with creating a single source of the truth by saving all correspondence and communications (which becomes fully searchable) in one place on the matter.
Typical day without legal tech:
12:30pm-1pm: Lunch.
The same day with legal tech:
12:30pm-1pm: Legal technology cannot improve my lunch experience at this stage, I expect that in the next update ;) 
Typical day without legal tech:
1pm-2pm: Phone call with marketing team on their new marketing campaign, including a new tagline which they've asked you to apply for as a trade mark. You email your IP law firm to apply for the trade mark.
The same day with legal tech:
1pm-2pm: We use tools that allow non-lawyers to create fully compliant marketing materials and T&Cs and we obtain advice from external lawyers (through the platform) on issues such as IP. This saves me a lot of time and reallocates my capacity.
Typical day without legal tech:
2pm-3pm: You receive an urgent email about an employee issue. You put aside the sponsorship agreement you had planned to review at this time, to advise HR on what to do next.
The same day with legal tech:
2pm-3pm: As a result of the time savings on the sponsorship agreement (see below), I have more time to focus and potentially resolve the HR issue today.
Typical day without legal tech:
3pm-4pm: Review the sponsorship agreement that has been sitting in your inbox for a few days. You see that the client hasn't used the right template, so you call them to let them know where to find the right template. You also respond to some emails that have come through, and notice that 5 more contracts have been sent to you for review. You put them in your to-do list and schedule time in your calendar to attend to them.
The same day with legal tech:
3pm-4pm: As the creation of sponsorship agreements is automated, I'm always safe in the knowledge the most up-to-date and correct templates are being used by the business. By answering simple questions, business users can self-serve in relation to those agreements without any legal input and I only get involved when certain embedded 'risk triggers' are flagged (e.g. the agreement is over $100k or contains unusual commercial terms). As a result, I'm only required to review two out of the 6 contracts – the other four contracts are being self-served all the way to execution, with dashboards providing full visibility to the legal team (allowing us to get involved if necessary).
Typical day without legal tech:
4pm-6pm: The major M&A deal that has been bubbling away in the background has started gaining momentum – you review some documents that have come through on the dataroom and call the strategy team and external law firm to discuss next steps.
The same day with legal tech:
4pm-6pm: As a result of the major time savings above, I have much more than 2 hours to focus on a strategically important and risky M&A deal. I also have other tools to assist with M&A transactions such as sophisticated OCR technology which instantaneously and automatically searches documents for due diligence purposes e.g. for change of control or assignment clauses.
Typical day without legal tech:
6pm-7pm: The sponsorship agreement comes back in the correct format, so you review this document and send it back to the client.
The same day with legal tech:
6pm-7pm: As the correct template was used from the outset (with all the appropriate commercial facts automatically collected upfront), this is now a non-issue. I already reviewed the correct version earlier in the day.
Typical day without legal tech:
7pm: You send emails to the clients who sent you work during the day to acknowledge you've received them and will get back to them as soon as you can.
The same day with legal tech:
7pm: There is no longer a need to send acknowledgment emails. Clients use the intake tools on the platform to request legal support and will get automatic updates on receipt, with progress updates throughout the lifecycle of the matter when a user works on a task i.e. 'Jessie has started reviewing the contract' etc.
Jessie summarised a typical day of an in-house lawyer very well – many lawyers without end-to-end legal technology experience the same issues.
I wanted to illustrate that a lot can be done to gain efficiencies by empowering the business to execute legal tasks and contracts more quickly, improve productivity and better manage risk, all within expedited time frames and at reduced cost.
One last note, I would like to stress that when considering how legal technology could help you, it's important to begin with where you experience the greatest challenges (vs. what the technology can do), and work from there.
Start by working through a set of desired capabilities – areas that require/have greatest opportunity for improvement – and prioritise the capabilities based on the needs of your organisation and potential ROI.
Cil van der Merwe is the senior legal counsel and associate commercial director at Plexus.
Interested in the issues shaping the in-house legal landscape? Don't miss your chance to hear from local and global in-house legal powerhouses at the 2019 Corporate Counsel Summit!