Goodbye job applications, hello dream career
Seize control of your career and design the future you deserve with
How to get into litigious roles in-house
A rise in the number of class actions, and an increasing focus on litigation from regulators, presents opportunities for practitioners to move into a litigious role in-house, argues one recruiter.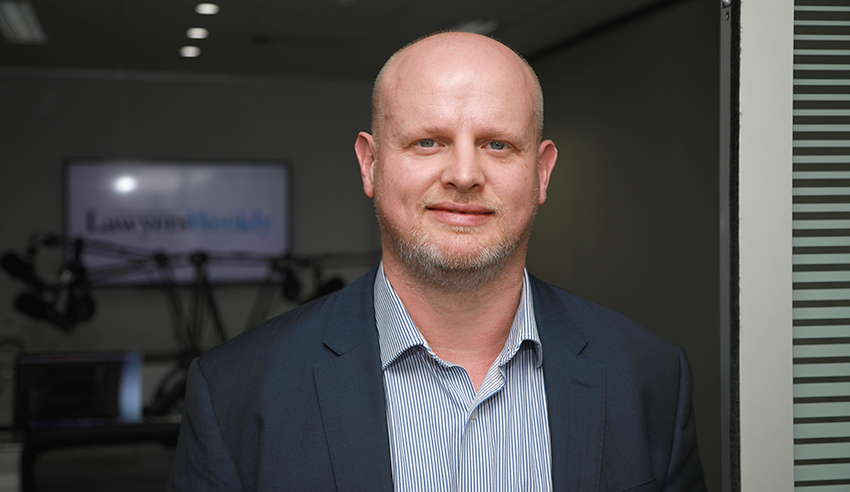 Speaking recently on The Corporate Counsel Show, G2 director Daniel Stirling (pictured) said there is more recognition, particularly from those in private practice, that the vocational path for those in litigation and dispute resolution doesn't necessarily have to involve movement towards partnership or being a special counsel.
You're out of free articles for this month
To continue reading the rest of this article, please log in.
Create free account to get unlimited news articles and more!
This attitude was, largely, due to a lack of in-house roles being available, Mr Stirling explained. Now, he said, lawyers recognise that being a corporate counsel is indeed a viable alternative option.
"We're seeing people at different levels, whether junior, mid-level or senior practitioners as well, considering making that leap because it's a real alignment with their skills. Obviously, everyone's different and some people want to work towards partnership and that's their goal, and then others definitely want to be more involved in a business and strategic direction of that organisation," he explained.
"Everyone's different, but I think their eyes are opening more that there are other alternative career paths there now as well as within organisations.
"We've seen the regulators hiring as well because they're involved in more litigation, and also things like litigation funders coming into market and hiring litigators as well into their businesses because of the rise of a lot of class actions that are out there, and it seems to be increasing number of those. Just more work and more necessity for different types of positions and more options for individuals as well."
When asked whether those who are already in-house could transition within their respective businesses to litigious roles, Mr Stirling said it would likely require one having retained a "reasonable focus in a particular area". This would be particularly important, he said, if they decided to leave the in-house environment and go to private practice.
"If someone's moved in-house, gained those skills in a commercial context, and then wants to go back into a senior role in a law firm, then [that] would typically work best where I think they have retained a bit of specialism in their role because that's often what the law firms are looking for as well," he said.
"It's not something we see all that often, but it definitely does occur, and I think that these days the in-house role is just as challenging in different ways to that in a law firm.
VIEW ALL
"And so, I think people are able to retain their technical legal skills, but also gain some other skills like commerciality and understanding businesses, advising senior management and boards and things like that."
And on the question of opportunities with prospective litigious roles in-house, Mr Stirling said the quantum of class actions and litigation funding means lawyers who boast particular expertise will be well placed moving forward.
"The biggest opportunity there is the volume of litigation in-house to be dealt with, and that means that if someone has gained experience in defending class actions or working on class actions in a law firm, for example, then that can be again beneficial to an organisation that may or may not suffer from those large actions either now or in the future, because it is more of a common issue particularly with some of the larger organisations.
"Obviously, we've seen a number of those recently within financial services, and of course, they'll already have more dedicated resource to focus on that. And of course, some of those litigation funders also hiring people with that litigation background, and so that's almost like a new option for people with that skill set to work in, as well as obviously law firms in-house and regulators being the other main ones."
In the same podcast episode, Mr Stirling said recruiters are seeing more in-house litigation roles available.
To listen to Jerome's full conversation with Daniel Stirling, click below: