Goodbye job applications, hello dream career
Seize control of your career and design the future you deserve with
'Working harder is not always the smartest': Why flexible work is paramount in business
A call to action has been issued to those wielding power in business: call out sexism and disrespect; enable men to access flexible work as a fundamental, not a favour; never allow a woman's pregnancy to jeopardise her place at work; and build a culture where "dignity and respect lie at the core".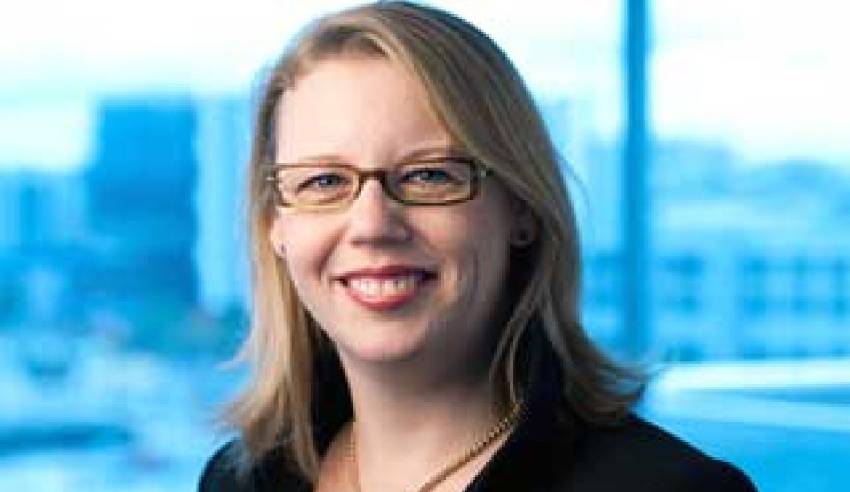 Those were the words delivered by Elizabeth Broderick AO to attendees at this year's Women in Finance Awards 2019.
You're out of free articles for this month
To continue reading the rest of this article, please log in.
Create free account to get unlimited news articles and more!
Australia's longest-serving and now former Sex Discrimination Commissioner, Ms Broderick, said anyone who cares about driving positive change for equality, where men and women are treated as equal partners in change, will create the land of the genuine 'fair go'.
It's a sentiment being put into action by AMP Bank chief executive Sally Bruce.
For her, "the benefits of workplace flexibility are clear". A sentiment that falls in line with the recent Diversity Council of Australia's finding that employees with flexibility have 55 per cent higher engagement, 55 per cent less stress and 45 per cent lower turnover intention than employees without access to flexible work.
In acknowledging concerns from some business leaders about a reduction of productivity, Ms Bruce said that in her experience it's the complete opposite.
"You get paid in loyalty, in commitment and in great passion," she said.
"I'm a real believer that it's very difficult to be your best at work if you can't be your best at home, and flexible working arrangements can help facilitate this."
Ms Bruce said providing access to flexible working arrangements is a key ingredient in attracting talented recruits, which is why at AMP Bank, all bank roles are advertised as flexible, including the option to work part-time.
VIEW ALL
Since implementing this change, the CEO said the bank had seen an increase in applications for roles, as they are now drawing on a wider talent pool.
Quick to point out informal flexibility as equally important, Ms Bruce highlighted this as inclusive of facilitating working from home or making adjustments to start and finish times.
For Ms Bruce, while flexible work arrangements were once reserved for an off-ramp to an individual's career, the reality is that "flexible working arrangements aren't just about supporting women, they are helping dismantle barriers to progression for women".
Her entire leadership team benefits from "some form of flexibility", whereby staff embrace leaving loudly. The team also regularly shares with both its people and its peers about how flexibility is supporting employee productivity, engagement and retention.
According to Ms Bruce, "the most important ingredient in embedding flexibility into any workplace is that it's embraced by women and men, both in terms of usage and advocacy".
And there's no better example of embracing flexibility as a man than James Carey, an accountant and director at Sydney-based firm Prime Partners, who's about to make the move to Orange with his lawyer wife, son Felix, and a second baby on the way.
The relocation will see Mr Carey set up a second Prime Partners office, but also enable his family to enjoy the new lifestyle opportunities Orange will afford them.
Acknowledging it as hard work to have a toddler and requiring a lot of time and effort, Mr Carey looks back on his early career at KPMG, where "you never left work before the partner". "In my early career, if you were working only nine to five, it was almost like you were taking the piss," he explained.
But now, in his role at Prime Partners, Mr Carey is only in the office from nine to five.
"I want to go home, I want to see Felix, I don't want to miss his life," he said.
"About two nights a week I will do emails, but my focus when I'm at home is on my family – it can't be any other way when you have a toddler."
He also rarely works weekends now, saying this is time reserved for his family and the life that comes with it.
While in the past, the accountant was working up to 80 hours a week, he now concedes that "working harder is not always the smartest… you don't need to give up your entire life to make a business happen and [be] successful".
Noting that he can trust the people around him, as well as his business partners to delegate and share, Mr Carey shared that "we often think the more we work the quicker our career grows… hard work, yes, I don't regret it."
"But those hours aren't always the way to a career," he offered.
"I want to participate in my family life, I don't want to be an observer. That's not what I see for my life.
"Work can work around that with planning."
Another father who has embraced flexibility, and has a formal flexible arrangement in place, is AMP Bank's head of bank strategy, Colin Adamson.
The father-of-two still works "a standard week" but isn't always in the office and has plans to take a couple of months out of the office to be the caregiver to his children, with the bank's support.
"Strategy is a bit like being a police officer… sometimes you're in a fast car chase and other times you're doing the paper work," he said.
While there can be long hours, you can still plan your time, and meet your deliverables.
He admitted that originally, there was a "massive" guilt factor with flexible working when he commenced it.
"You are always worried about what people think," he said.
"At first it was absolutely a weird feeling… to not be in the office. But when you've got young kids, you live with [a] guilt all the time.
"The formal flexibility allows me to be very relaxed about my family situation, it alleviates that guilt."
For Mr Adamson, there are two keys to being productive without being present in the office.
"One is to have clearly defined outputs to the role. And you've got to have a true level of trust between the manager and the worker," he offered.
"Whenever I work from home, I have a defined output [for that time]."
Mr Adamson has noted several benefits for the business that access to flexible work has provided.
"One is productivity - you give people the work from home benefit, there is an uplift in productivity… they often work harder from home."
He has also witnessed a massive uplift in engagement for the company as a whole.
"Another massive driver, and I have seen this across the division, is staff retention. When you have that level of flexibility, why would you think about going anywhere else?"
His words reflect the sentiment of AMP Bank's chief executive, who said "leadership means setting up a workplace where all employees can reach their full potential, and flexibility is a key component of this".
And for the businesses still grappling with the business case for flexible work, Ms Broderick has offered the following:
"Change does not come in one giant leap. Rather, what is needed for dramatic change is an accumulation of acts, adding, adding to, adding more, continuing."
"We know that it does not take everyone on earth to bring prosperity, justice and peace, but only a small determined group who will not give up," she iterated.