Goodbye job applications, hello dream career
Seize control of your career and design the future you deserve with
5 misconceptions about wellness in the workplace
There are some who remain sceptical, but more and more workplaces and GCs are increasingly acknowledging the benefits of prioritising health and wellbeing, writes Matthew Kay.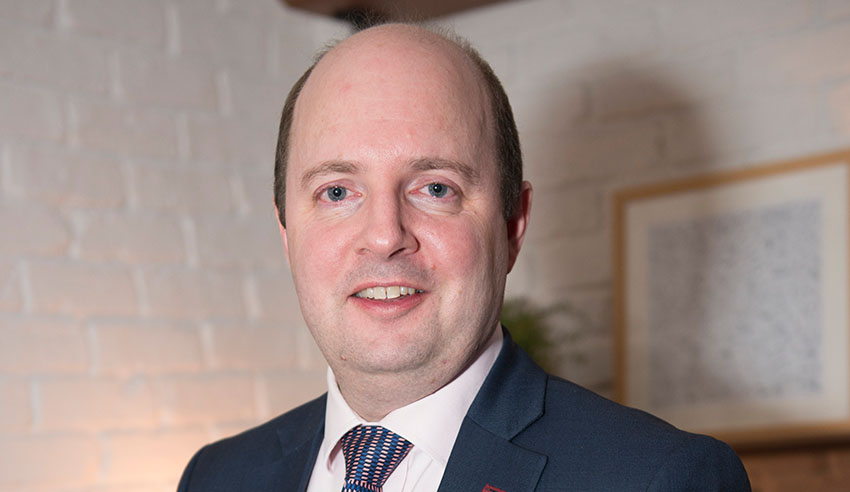 Wellness might seem like a modern phenomenon, but did you know the roots of wellness can be traced all the way back to 3,000BC? Ayurveda which translates to "science of life" is a traditional Hindu system of medicine based on balance in the body by using diet, herbal treatment, and yogic breathing.
You're out of free articles for this month
To continue reading the rest of this article, please log in.
Create free account to get unlimited news articles and more!
It's still practiced today. And throughout history, most cultures have embraced their own wellness practices. The modern concept of wellness gained momentum in the 1980s and with the advent of smartphones and an "always on" working culture, coupled with an increased recognition of the importance of mental, as well as physical, health, more and more people have started to pay attention to wellness.
For lawyers in Australia, wellness is particularly important as statistics shows our profession is still one of the most stressed. A recent survey of 200 lawyers by Meritas Australia and New Zealand found that 85 per cent had experienced anxiety, or knew someone close to them in the workplace who had. Additionally, more than 60 per cent of respondents said they had experienced depression, or knew someone close to them in the workplace who had.
High-pressure workplaces and a stigma around talking about mental health are often cited as factors that can lead to lawyers being more prone to suffering from poor mental health. For in-house lawyers, the levels of stress can be even more compounded due to shrinking teams, growing workloads and reducing budgets.
There are some who remain sceptical, but more and more workplaces and GCs are increasingly acknowledging the benefits of prioritising health and wellbeing. Some common misconceptions include:
It doesn't make a difference
It can be hard to see how offering a wellness programmes can actually make a difference to people's working day and long-term health. But research shows that a wellness programme can not only reduce the number of sick days in a company, but also improve productivity and profitability, employee morale and boost retention and recruitment. For example, a study by Brigham Young University found absenteeism is reduced by 27 percent if an employer-based wellness programme is introduced.
It's a 'millennial trend'
VIEW ALL
As mentioned above, the concept of wellness has been popular for thousands of years, but it's true that the modern notion of wellness came into fashion in the 80s and is inextricably linked with the millennial generation. However, it's not just a trend – the statistics shows that in general, people's wellness is decreasing – for example, 60 per cent of 18 to 24-year-olds now complain of inadequate sleep according to Australia's Sleep Health Foundation and according to Bupa, if the current trend continues, more than 40 per cent of the Australian population will be obese in the next 10 years. Dismissing wellness as a millennial trend is irresponsible.
It's expensive to implement a wellness programme
While it's true you could spend a fortune building an on-site gym or offering free healthy lunches to all staff, there are many very effective wellness programmes that can be cheap to implement. For example, offering lunchtime yoga classes, sessions on mindfulness (such as one we are offering to all our Varios next week) and emotional intelligence or specific training around a career transition such as returning from maternity leave can all be very impactful.
But often it's polices such as "no emails after 7pm", encouraging employees to take lunch breaks away from their desks or offering flexible working which can really make a difference to someone's stress levels. At Vario, we've found that more and more lawyers are hankering for a more flexible working life. For ideas, the Australian Department of Health has developed the Healthy Workers Initiative, which offers companies a range of suggestions and advice on how the make their workplace healthier.
It's for HR to sort out
For many organisations, it will be down to the HR team to organise and implement a wellness programme. However, in-house legal teams are not powerless – they can make suggestions and look to drive change in their organisations. Implementing digital detoxes can be led departmentally for example, as can creating a culture where mental health is more openly discussed.
Sometimes a business can struggle to change its culture – presenteeism can often be prized and it takes a while for that culture to alter. GCs leading the charge by embracing wellness policies such as flexible working can often be a powerful catalyst to make sure the whole team also starts to change their habits for the better.
We haven't got time to properly devote to a decent wellness programme
Developing a full programme of wellness might be time-consuming, but running just a couple of simple initiatives should be a great way to see the benefits of wellness without it taking up too much time and resource, with perhaps a view to developing a fuller programme in the future.
Wellness isn't just a fad and should be an integral part of any in-house team's policies and procedures. Stress and mental health issues are unfortunately rife in this profession, but wellness programmes have proven results.
Matthew Kay is the managing director of Vario at Pinsent Masons.