Goodbye job applications, hello dream career
Seize control of your career and design the future you deserve with
Company secretary seen as most ethical occupation in corporate sector
New findings from the Governance Institute of Australia show that company secretaries are perceived to be the most ethical in a corporation – and by a fair margin, too.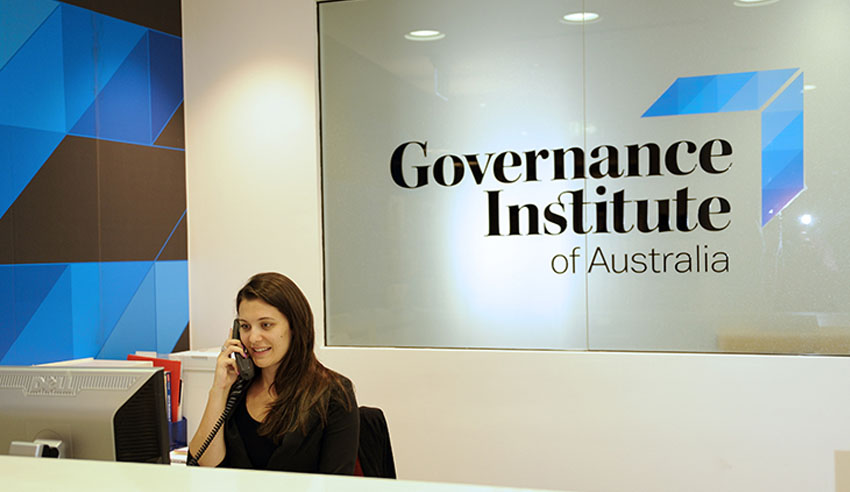 The Ethics Index 2019, released yesterday, quantifies the perceptions of adult Australians of the overall importance of ethics and what the actual level of ethical behaviour is within Australian society, examining the various sectors, organisations, occupations, issues and influences across the nation.
You're out of free articles for this month
To continue reading the rest of this article, please log in.
Create free account to get unlimited news articles and more!
According to the findings – and, in line with the results from 2018 – company secretaries scored the highest in ethical behaviour, with 41 per cent of respondents viewing them as ethical (33 per cent said "somewhat ethical" and 8 per cent said "very ethical").
Just 21 per cent see company secretaries as unethical (15 per cent said "somewhat unethical" and 6 per cent said "very unethical"), resulting in a net ethical score of 20 – up from 18 last year.
Directors of foreign companies operating in Australia had the lowest net ethical score of those in the corporate sector, with -21. Just one-quarter (24 per cent) perceived said directors to be ethical, while almost half (45 per cent) see them as unethical.
This marked a slight drop from 2018, at which time their net ethical score was -19.
Elsewhere, directors of Australian companies had a net ethical score of five, with just over one-third (35 per cent) perceiving them as ethical and 30 per cent seeing them as unethical. CEOs, CFOs and managing directors all just remained in the black, with net ethical scores of 2 and perceived ethical and unethical scores of 35 per cent and 33 per cent respectively.
Chairmans and senior executives were, on balance, just considered to be more unethical than ethical. The former are seen as being ethical by 32 per cent of respondents and unethical by 33 per cent, while the latter are perceived to be ethical by 31 per cent of Australians and unethical by 35 per cent.
The Ethics Index also revealed that almost two in five Australians think lawyers are unethical.
VIEW ALL
Twenty-seven per cent of respondents perceive lawyers to be "somewhat ethical" and just 9 per cent see them as being "very ethical", for a net ethical score of 36, Governance Institute wrote, and 23 per cent of Australians see lawyers as being "somewhat unethical" and 15 per cent perceive them as "very unethical", for a net unethical score of 38, resulting in a net ethics score of -2.
Interested in the issues shaping the in-house legal landscape? Don't miss your chance to hear from local and global in-house legal powerhouses at the Corporate Counsel Summit 2020!