Goodbye job applications, hello dream career
Seize control of your career and design the future you deserve with
5 emerging issues for in-house counsel in 2020
Corporate lawyers always face myriad issues day-to-day in their respective businesses, but according to one senior in-house counsel, certain trends are emerging that can and will shape how in-house teams engage with their businesses this year.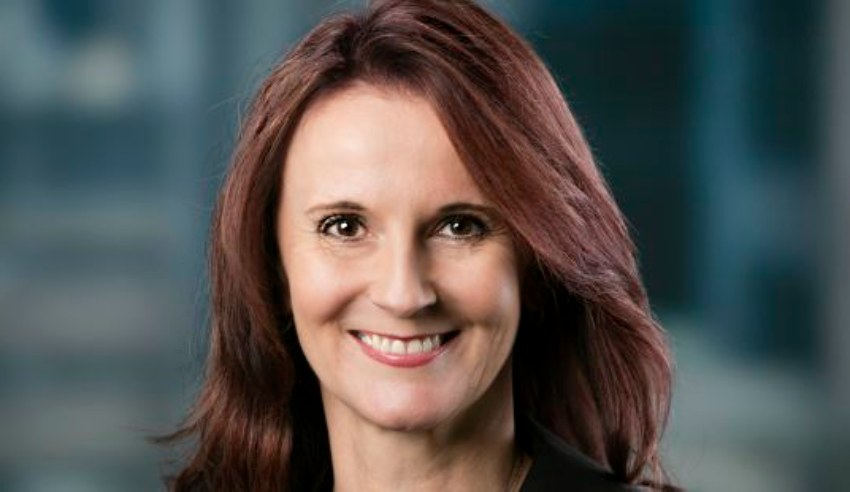 Climate change liability risk, professional negligence claims, increases in pro bono work undertaken, increases in IR claims and transparency around the gender pay gap are all shaping up to be key themes for corporate lawyers this year, according to non-executive director and senior in-house counsel Claire Bibby.
You're out of free articles for this month
To continue reading the rest of this article, please log in.
Create free account to get unlimited news articles and more!
Speaking last week on The Corporate Counsel Show, Ms Bibby said while there will always be a multitude of issues to be grappled with by corporate lawyers, five stick out as being front of mind for the coming year.
In the coming weeks, Lawyers Weekly will flesh out these issues, and others, with general counsel across the profession. Here, we have outlined the five emerging issues as identified by Ms Bibby and how these will impact upon the day-to-day of professionals in this space.
Climate change liability risk
Firstly, Ms Bibby said liability risk about the ever-increasing threat of climate change is shaping up to be a prominent concern in light of the many hats that corporate counsel might wear, including non-executive directorships and company secretarial roles.
When it comes to risk, such counsel may have to understand and appreciate a range of different approaches and risk profiles, she mused, especially given the danger of litigation in this space.
"I think as voices grow and more criticism is levied, particularly at the large emitters and the government, we could see litigation and GCs in this space will, I expect, have to be getting ready for this. They'll be looking at their risk profiles and preparing their disclosures and their boards to be ready to face this risk going forward," Ms Bibby said. 
Professional negligence claims to increase as royal commissions and inquiries put the spotlight on culture and behaviour
VIEW ALL
Australia is in an "age of inquiries", Ms Bibby continued, which has offered numerous lessons for GCs working for organisations that have been under the microscope.
"That learning curve may hold them in good stead for what's to come, because I suspect it hasn't finished," she said.
"I think there's going to be certainly an uptick in professional negligence claims coming out of the royal commission and there may be, as well, further royal commissions as well. And general counsel and in-house lawyers are going to be in the middle of that, whether they're advising or whether they're potentially even being exposed."
Increase in pro bono work by in-house space
There are many in-house lawyers, Ms Bibby noted, who would "like to step up" and do more pro bono work. But, she added, they are often reluctant to do so because they "either lack the resources or the support".
"Alternatively, they have concerns about the extent of their practicing certificate and the extent that they may be exposed personally," she said.
"One of the things that I've been encouraging external law firms to do is to reach out to their internal lawyer clients and invite them to come on the journey with the firm where it's possible to do so, because the firms obviously have huge infrastructures and some wonderful practices, and to bring an in-house lawyer, or two, along on that journey can be a really great value-add that perhaps a number of external law firms aren't thinking about when they're thinking of, 'What else can I do for my in-house legal client?'
Moreover, she said, "there is the ability for in-house lawyers to get free professional indemnity insurance, which I think is a wonderful initiative. It only applies to certain pro bono projects that have been approved by the Australian Pro Bono Centre, but it certainly enables in-house lawyers to step up".
Increase in industrial relations claims in the profession
Previously, the idea of a lawyer pursuing their employer was a "no-go zone", Ms Bibby reflected. But, with consumers becoming more aware of their rights, lawyers are correspondingly starting to appreciate that such an action is not so stigmatised, she argued.
"If you're enforcing your rights, if you've done wrong or if you've done right, then go on the record and stand behind what you've done. It's obviously a really difficult issue to balance, but I think the stigma, as I said, is dropping, and I wouldn't be surprised if we see some more prominent actions in 2020, be it firms against lawyers, which we saw last year, or be it lawyers against firms, and be they law firms or be they corporate institutions."
Gender pay gap transparency
Finally, Ms Bibby predicted that there will be a bigger debate in 2020 about remuneration transparency.
"According to the [Workplace Gender Equality Agency], at the moment the pay gap is the lowest it's ever been in Australia, at 14 per cent. It's hovered anywhere between 14 and 19 per cent for the last 20 years. But, when we drill down into more detail, when we get more granular, it's the financial and insurance services industries and the professional services industries. And, smack bang where the majority of in-house lawyers are working at the moment," she surmised.
"I think with the continued focus that, in particular, the Australian legal industry has with flexible work and women in leadership and parental leave, this is somewhere where we could see some more actions. Some of the law firms are doing wonderful things, but it's not a stagnant issue – it's something that has to keep going and going and going. And, maybe it's going to go the way of gender pay gap transparency."
To listen to Jerome's full conversation with Claire Bibby, click below:
Interested in the issues shaping the roles of in-house lawyers? Don't miss your chance to hear from local and global in-house legal powerhouses at the Corporate Counsel Summit 2020!