Goodbye job applications, hello dream career
Seize control of your career and design the future you deserve with
Close collaboration between corporate advisory and in-house lawyers crucial right now
Effective working relationships have been necessary in a post-royal commission world, and are especially important in the current pandemic environment, argues one corporate advisory principal.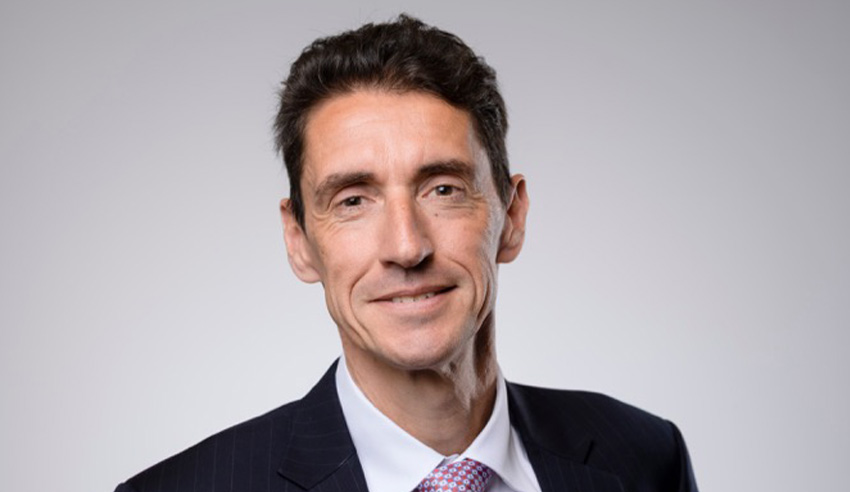 In conversation with Lawyers Weekly, McCabe Curwood principal Mathew Kaley – who works in corporate advisory for the insurance and financial services industries – said that close collaboration between private practice lawyers and their clients' in-house legal teams has always been important, and that importance is highlighted by the current environment.
You're out of free articles for this month
To continue reading the rest of this article, please log in.
Create free account to get unlimited news articles and more!
"Private practice lawyers need to invest time in learning about their clients' business strategies, needs and operational approach, so as to deliver advice that meets their needs. Some of that can be done unilaterally – it's amazing what you can find on the web if you look – but some requires investment by the in-house lawyers too," he explained.
"If they have panel lawyers who are committed to putting this work in (on their own time), they can add significantly to their value by steering them to the right information. That might, for instance, be details of a new product governance framework, a new IT distribution system or a relevant business strategy. This will all enable the lawyer to provide more practical and valuable advice."
When asked how best an in-house lawyer can get the most out of the corporate advisory lawyers with whom they work, Mr Kaley said that he produces his best work "when it is founded on a basis of solid business and operational information".
"Where in-house lawyers are able to organise a meeting with key business stakeholders at an early stage, that can be very valuable in providing that information," he suggested.
"Even a short meeting often uncovers other operational documents that are relevant to the question at hand, which give me further useful context and enable me to provide more insightful and practical advice."
The need to properly engage with in-house colleagues should not come as a shock to corporate advisory lawyers in private practice, however, Mr Kaley explained. Since the royal commission released its final report in February 2019, he said, there has been a steady stream of new financial services regulation being proposed.
"Most of it is complicated and ventures into fields which have not previously been regulated. Plainly, corporate advisory lawyers need to be able to provide expert technical advice on this new law; however, that is only the start if they want to give valuable assistance to their clients' in-house counsel," he noted.
VIEW ALL
"Firstly, it is very important that any advice provided on proposed new laws [has] regard to the entire framework of change that is underway. There is a high level of interconnectedness between the many changes being introduced. Any advice given on one initiative without regard to the others carries a real risk of being incomplete."
"Secondly, private practice lawyers need to work closely with in-house counsel to assist them with identifying the practical implications of the new regulation on the client's business. The answer does not end with what the regulation says; it lies in the actions that need to be taken to guide the client's business through a compliant course that suits its business structure and aligns with its strategic goals," Mr Kaley continued.
"And thirdly, private practice lawyers can do a good deal to assist in-house counsel to stay abreast of regulatory developments, by taking a proactive approach to sharing insights that might be relevant to them. In-house lawyers often have less time than they would like to get into the detail, so timely updates can be valuable."
Mr Kaley said that the in-house teams he deals with are "at the centre" of regulatory change currently affecting the financial services industry, and that there are numerous challenges that lawyers in his position need to be helping with right now.
"They are stretching their legal expertise to help their business [colleagues build] the new systems and processes needed to implement the change, while delivering good outcomes for the business and its customers. It's a challenging time, in some cases compounded by other significant demands on the team," he said.
"Private practice lawyers need to be conscious of these demands when they deliver their advice. They should be inquisitive, for instance, as to the end product being sought – is it a formal advice, or perhaps a flowchart, a procedure or a note that can be easily tailored to send to the board? And timelines, of course, need to be clear and delivered upon."
Financial services is going through a "period of extraordinary change", he mused.
"Good private practice lawyers will invest time in getting to know their clients' needs, as well as those of their in-house legal teams, so as to find ways to maximise the value of the corporate advice being delivered," he said.