Goodbye job applications, hello dream career
Seize control of your career and design the future you deserve with
'Do more with less' more relevant now than ever before: Part Two
If legal teams are to successfully do more with less, collaboration across the organisation will be key, according to five senior legal counsel.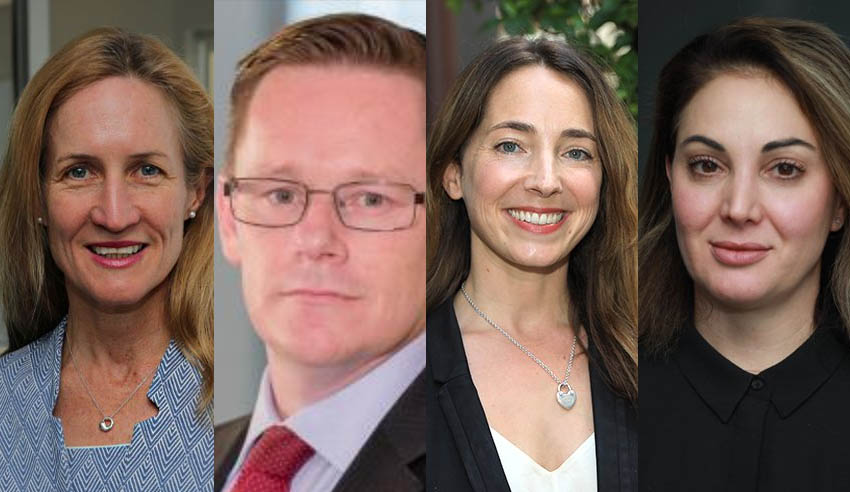 Last week, Lawyers Weekly published musings from GCs and senior in-house lawyers about the need to do more with less during the coronavirus pandemic in order to steer their respective organisations through this unprecedented time.
You're out of free articles for this month
To continue reading the rest of this article, please log in.
Create free account to get unlimited news articles and more!
Here, those professionals outline the importance of cross-team collaboration to ensure success and what the crisis will mean for the function of the in-house legal team moving forward.
Support needed from other teams
We have all had to do more with less during this time, Laser Clinics Australia general counsel and company secretary Kirsty Silbert reflected.
"This has meant that key stakeholders have assumed more responsibilities that may ordinarily sit within the legal team, whether in preparing key communications or drafting documents with legal input to share the load across the team," she advised.
"This mean sometimes assuming a level of risk that you wouldn't ordinarily do but these are unprecedented times."
Garnering assistance across the business will come, The Wiggles GC Nina Stamell posited, by making sure that the legal team is on the same page in terms of the business' priorities, "especially as they are likely to change rapidly at the moment, to respond to ongoing developments in the public health space".
"So, while an incredibly challenging time, it also presents the opportunity to refine internal processes and communication; as these areas are just so crucial now to ensure everyone is acting in alignment," she said.
VIEW ALL
During COVID-19, it is important "that the organisation realise that you are responding to changing circumstances as much as they are", Calibre Group senior legal counsel Thomas Koski reflected.
"What I have seen my organisation do really well is not expect the answer right away and letting the lawyers go away and give sound advice after being able to determine the best legal response to an unprecedented situation," he said.
When it comes to garnering collaboration between teams across the board, Mr Emery said he believes that, to a degree, "it will happen naturally in a lot of organisations". 
"The reality is that we will see a slowdown in a lot of activity and that will flow through to reduced demand on the legal department. It'll be critical that the resources that get freed up as part of that be deployed to either the work of true value to the organisation, or to developing more efficient ways of delivering work both during and once the pandemic passes," he said.
"Beyond this, businesses must be conscious of the demand they are placing on all of their support functions, including the legal department, and alive to the fact that many people are facing unique challenges at home as well as at work. Businesses that acknowledge the extraordinary circumstances we are in as a society, who are alive to new pressures such as schooling from home and social isolation, and who respond to that in a flexible and supportive way, will get the best results."
Moreover, it will be important for organisations to remember that their lawyers are human too, D2 Legal Technology APAC lead Rachel Scanlon added.
"If firms are going to expect teams to do more with less, there has to be flexibility in work practices, better ways of boosting team morale, and HR strategies around leave and health. Fortunately, we are seeing a lot of enlightened corporate communication at the moment with COVID-19, encouraging people to connect online, take breaks from work, get exercise and seek support where needed," she noted.
'Never waste a good crisis'
According to Mr Koski: "I think 'doing more with less' in a situation like this often just means doing what you have to do to get the job done."
"That sometimes may come at the cost of [work-life balance]. When it does, it is important to remember how difficult COVID-19 is on so many in our country and around the world. I personally feel very fortunate to still be doing a job I love in these uncertain times," he said.
The role of in-house lawyers will be "increasingly important" during this global crisis, Ms Scanlon surmised, particularly in the areas of employment, corporate restructuring, finance, wills/estates, and family law.  
"Some lawyers are fortunate to be able to work remotely, and others are having to get to grips with tele-advocacy and virtual mediation sessions. While it will not be easily achieved, I do believe the legal profession will come out the other side of this reshaped and stronger," she posited.
Telstra executive legal business partner Craig Emery went one step further, noting that lawyers could use the pandemic as an opportunity to try new ways of working.
"Never waste a good crisis," he said.
"So often, legal departments bemoan the fact that the things they need to become more efficient aren't available, whether that be time to develop new ways of working or more efficient delivery models, or money to implement technology.
"A crisis like COVID-19 can highlight why these things are important to an organisation as a whole, not just to the legal department. So, my encouragement would be to use COVID-19 as a bit of a stress test of the resilience of your organisation and your own processes, and if they are found wanting, leverage that to make a case for change."
Staying connected with colleagues in your organisation, external colleagues and industry associations, is "critical during this pandemic", Ms Silbert submitted.
"It is obviously important to keep up to date with the key legislative changes and programs offered by government and also pre-empt and challenges the pandemic will continue to pose as business and consumer behaviour changes in the future," she mused.
"I have found I am actually [working] harder than ever and staying connected is also important from a mental health perspective."
Ms Stamell concluded that GCs form an "integral part" of any business.
"Not only from a legal and commercial perspective, but also from a leadership perspective. There is even more to get done with less time and less resources at the moment, so I think it could be quite easy to pull back from the leadership aspect and focus solely on core legal duties," she said.
"But I think that it is incredibly important that GCs strive to step up to this aspect even more at the moment, in the face of such unprecedented adversity. Showing up each day and working to support other leaders in the business, and in turn the whole team, not only on the business side of things, but also on the emotional front, is greatly needed at the moment." 
To share how COVID-19 has impacted you and your business, please complete this anonymous, two-minute survey here. For more information, please contact This email address is being protected from spambots. You need JavaScript enabled to view it..