Goodbye job applications, hello dream career
Seize control of your career and design the future you deserve with
'Do more with less' more relevant now than ever before: Part One
During a global pandemic, it is fundamentally important that legal teams be able to strategically direct their energies so as to support their organisations, according to five senior legal counsel.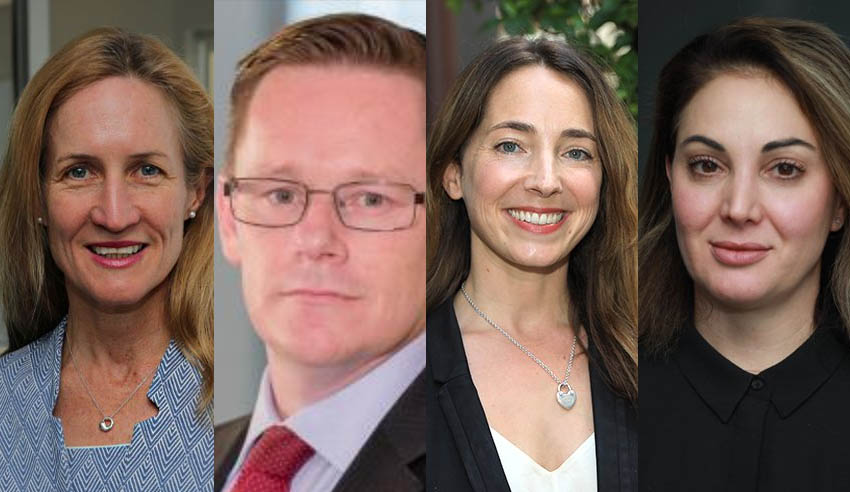 In-house counsel often espouse the need to 'do more with less' when speaking to Lawyers Weekly – fiscally and elsewhere – in order to succeed for their organisations.
You're out of free articles for this month
To continue reading the rest of this article, please log in.
Create free account to get unlimited news articles and more!
That mantra appears to be more critical than ever in the age of coronavirus.
The importance of doing more with less
The mantra of 'doing more with less' takes on a different guise during a pandemic, said D2 Legal Technology APAC lead Rachel Scanlon.
"For some, doing more with less currently means being in survival mode. For others, crisis-related priorities have taken over while business-as-usual work takes a back seat," she noted.
"There are freezes on hiring, reductions in pay, and for individuals we are having to do the same work in a different way. Many lawyers I know are busier than ever, and the role of the in-house lawyer becomes even more important in helping companies get through this difficult period."
Calibre Group senior legal counsel Thomas Koski said this organisation has always operated a lean team, noting that it works with a core group "that is independent so that everyone can take care of their relevant business groups".
"At the same time, we all help each other out when someone is under the pressure, this really speaks to what needs to be done in response to something like COVID-19. 'Doing more with less' often means stepping up and helping your colleagues when they need it and not being afraid to ask for that same help," he argued.
VIEW ALL
"During COVID-19 we are all working hard and it is important to have that ability to put up your hand and ask for help when the work becomes too much. This is even more important when we are working remotely."
It is "extremely important" that GCs be able to do more with less during this time, says The Wiggles GC Nina Stamell.
All businesses are seeing the financial impact of flow-on effects from COVID-19 and government restrictions. For us, for example, restrictions on indoor gatherings has meant that we had to cancel all our live touring up until the end of May," she explained.
"It means a complete reshuffling of priorities to focus on those matters that are supporting the new priorities for the business, in the face of significant changes to the usual business model."
For Telstra executive legal business partner Craig Emery, doing more with less during the pandemic means "doing more things that really matter to the organisation you work for and less things that don't add as much, rather than trying to increase the sheer volume of your output with less people and money".
"The circumstances we're currently in bring that need into sharp relief.  My sense is most teams would struggle to add the additional work COVID-19 is causing on top of their existing workload and deliver it all without missing a beat.
"So, what is required is a prioritisation exercise where you look at the totality of the work you're asked to do, and decide what is the most important and needs to be done first, and what can go to the backlog (not necessarily forever, but just for now)," he explained.
Doing more with less is particularly pertinent for counsel in the beauty industry, Laser Clinics Australia general counsel and company secretary Kirsty Silbert noted, which has been fundamentally affected with the government ordering such business activities to cease on 25 March 2020.
"This meant the closure of our retail clinics and of course had a flow on effect on the entire business with the need to stand down staff temporarily and also be vigilant with external expenditure. It has been a great opportunity to reach out to colleagues across franchising and leasing and have regular calls and share experiences to navigate the changing landscape," she said.
"By staying in frequent contact with colleagues in a similar industry we get the benefit of shared experience and advice on matters that are affecting our business in the same way such as the effect on our retail leases and also new provisions for employees such as the Job Keeper program."
Helping steer the organisation through the pandemic
Prioritisation will be "key" moving forward, Mr Emery continued, but it will require both the legal department and the business agreeing on what is important, he warned.
"If there is not alignment on the things that matter, the legal department will end up doing work the business doesn't value, and the business will either make decisions without the benefit of legal advice, or activity will stall and the legal team risks being seen as a speed hump," he proclaimed.
"This is also a time where self-service and calculated decisions about risk come into play.  Legal teams who have invested in self-service and automation will find themselves better [placed to weather the storm than those who haven't."
"And, those who can have a quality discussion about the level of risk the organisation is willing to take on certain issues will be better placed to decide where they invest their energy. For example, a decision could be made to adopt a lighter touch approach in the engagement with the legal team on certain issues, to free up capacity that can be focussed on more pressing matters."
Ms Scanlon agreed about the need to triage accordingly: "To do more with less and still be effective, legal teams must think strategically and prioritise ruthlessly, as there may be elements of work than can legitimately be deprioritised."  
"One of my favourite quotes comes from former US Navy Seal, Jocko Willink, who recommends leaders to 'Prioritise and Execute' to achieve success. It sounds so simple, but it saves you from the endless to-do list and stops burnout in times of high stress," she said.
Taking the initiative early on is crucial, Ms Silbert noted.
"Being proactive in navigating the challenges that this pandemic has presented has been fundamental in assisting our organisation to respond.  We had worked on the various scenarios as a cross functional team well before these occurred and had planned for this and prepared templates, communications and a road map of how we would need to response. We sought external advice early."
Moreover, GCs can help their organisations by focussing on working smarter, as opposed to harder, Ms Stamell added.
"There is less time, fewer financial resources and, if we're honest, less energy (physical and emotional) to go around at the moment. My perception is that this pandemic is having a significant impact not only on the operation of businesses, but also on peoples' energy and ability to sustain the usual demands placed on them both in a professional and personal sense," she said.
"So, my focus at the moment is on maintaining a sense of calm and courage; and on making sure that my work, and the work of those in my team, is aligned to the business' current set of priorities."
For Mr Koski, this question is a bit trickier as his team at Calibre Group is already small.
"Sometimes this means doing additional hours when required, but it also means being ready to refocus onto different tasks. With the facts on the ground and the legislative position consistently changing during COVID-19 the legal team needs to be able to respond dynamically to evolving situations," he noted.
The second half of this story will be published next week.