Goodbye job applications, hello dream career
Seize control of your career and design the future you deserve with
Empathy critical to true partnerships with outside counsel
Successful relationships between legal departments and law firms are built on the concept of partnership, says one senior professional.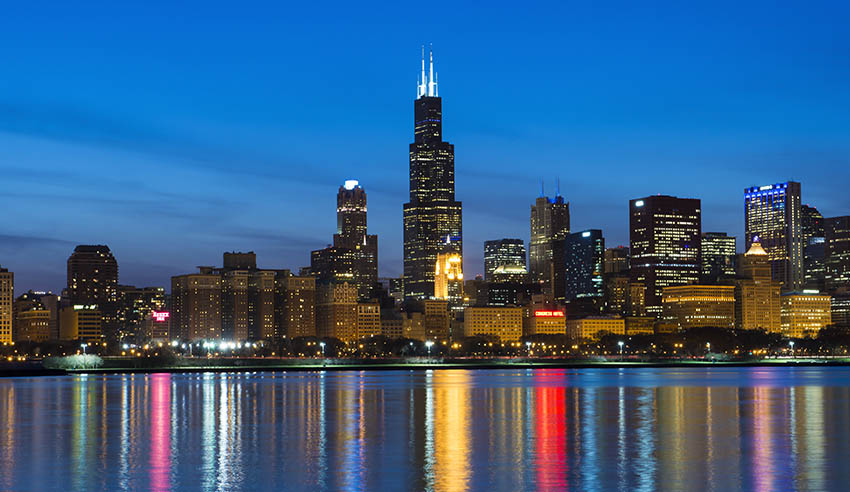 Chicago-headquartered eDiscovery company, Relativity last week hosted its 11th annual Relativity Fest, the theme for which was how businesses across the world have managed the "multifaceted obstacles" in the wake of the age of coronavirus.
You're out of free articles for this month
To continue reading the rest of this article, please log in.
Create free account to get unlimited news articles and more!
In one session, hosted by Relativity chief legal officer and corporate secretary Karen Klein, Intel Corporation senior director, associate general counsel and head of legal operations Mike Haven said that, historically, law firms and other legal players have worked in their own silos and therefore have failed to see the world through each other's eyes.
"Building, managing and improving relationships with law firms is a very important component of legal operations, and having been on the other side of that partnership gives me a better understanding of how their businesses operate and can be improved for mutual benefit, as well as a better foundation for empathy for challenges faced by law firms," he mused, referencing his own experience as a partner at global law firm K&L Gates before moving in-house. 
"Successful relationships are built on the concept of partnership, and to balance this and create truly meaningful, mutually beneficial partnerships, each needs to understand the other's business and challenges," he said. 
"Law firms must be customer-focused first and foremost (understanding that most corporate clients will not accept law firms as a one-stop shop any longer), and in-house teams have to want their law firm partners to remain successfully in business." 
Relationships, Mr Haven submitted, must be understood within the entire ecosystem as a multilateral collaboration. 
"Sophisticated in-house legal teams are unbundling legal, technical and project management expertise to optimise skills and spend, and law firms have to embrace this reality and actually double down on it, by taking a leadership role and managing it, by building and maintaining relationships with IP search firms, law companies, eDiscovery partners and tech providers and mixing this into their overall offerings, even before the client asks for it," he argued. 
"This is an incredible opportunity for corporate legal teams and law firms because the in-house team optimises scalability and predictability, and the law firm plays to its strength, demonstrates an understanding of its zone of expertise and ultimately drives more business as a result. Working together, they optimise the partnership to strike a critical balance."
VIEW ALL
Law firms across the board are trying all sorts of new approaches to legal operations at present, Mr Haven noted, which can be successful but, in other cases, can impact upon the all-important collaborative relationships, he said. 
"There are forward-thinking firms out there who will find themselves on the right side of history. I've seen the other side of the coin, too. Some firms are developing a hybrid approach by building their own eDisovery teams, for example, but to do it effectively, they have to remain competitive from a quality and pricing perspective, which is a real challenge. It might not be worth the investment," he reflected. 
"The ideal approach would be to develop relationships with providers who already have those things nailed. But the bottom line is this: developing collaborative relationships in the ecosystem will have the mutually beneficial effect of delivering more value for clients, while earning repeat business and loyalty for firms."
Ultimately, what is key is for legal departments to truly understand the needs and circumstances of their external firm partners, and vice versa. 
"In-house teams can and should encourage outside counsel to do things that will save time and money, and can in time offer them a seat on preferred panels. Counsel should ensure that external partners are utilising collective knowledge and data to offer informed, innovative matter bids and manage matters efficiently, are they leveraging data from similar matters to look at cost, resources needed, inform staffing strategies and pricing, are they sharing this data and how, are they willing to share technology that will make all of this work faster? Are they willing to consider a mutually beneficial fee structure? All of these questions are part of the overall concept of working together, and using technology to share data is a big part of that," he outlined.
Data is one area in which trust can be built, Mr Haven offered as an example. Conversely, however, misuse of data or taking the wrong approach with one's partner, can have deleterious effects. 
"It's very important to control your own data, but there are different ways to do it. The key is that you're able to track, collect, curate and report it with efficient processes, but having an efficient process doesn't mean keeping it all on internal servers," he said. 
"You should allow an ecosystem partner to access it in a secure way, which is one form of control. There can be challenges, though, in some cases partners want the ability to hold data but are unwilling to ensure security of it, which can be a big problem. Those situations can kill opportunities for collaboration."
Another session at Relativity Fest discussed the idea that information governance could well be the new cyber security, in that it is becoming a hot-button issue for organisations to better manage a bevy of business concerns, including litigation.