Goodbye job applications, hello dream career
Seize control of your career and design the future you deserve with
Connection underpins personal and professional purpose
We are on the cusp of a Fourth Industrial Revolution, with connection at the core of such societal change. Working towards this provides Telstra GC Craig Emery with all the motivation he needs to jump out of bed in the morning to go to work.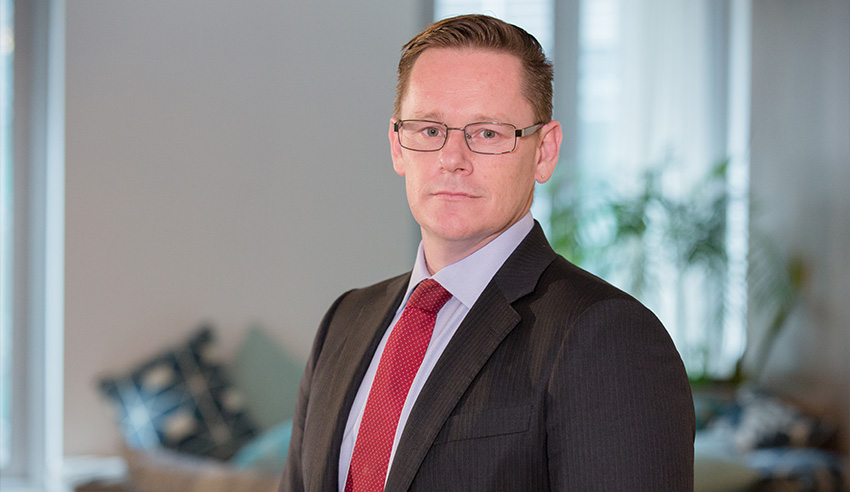 Mr Emery moved from BigLaw across to the telecommunications giant 15 years ago and has never looked back – not just because in-house life offered a new and suitable vocational pathway for him, but because the work he does helps make a tangible difference to society.
You're out of free articles for this month
To continue reading the rest of this article, please log in.
Create free account to get unlimited news articles and more!
Telecommunications, he said on a recent episode of The Corporate Counsel Show, is a "fantastic" sector to be in.
"I ended up there accidentally, but what I think telecommunications does, at its core, is connect people. Connection – if it isn't already – is very quickly approaching being a fundamental human right," he espoused.
"COVID-19 has shown us the significance of connection. So, it's lovely to be working for a company that enables that."
Mr Emery could not just work for any company, he continued: "The company that I work for has to have a set of values that are aligned to mine, and it has to have a purpose that I want to get out of bed for every day. It wouldn't have to be a telco, but I think telco companies have a very clear purpose to play and it is one that I feel strongly about."
"I've seen the power of connection and the power of the democratisation of information that the Internet has brought, and telcos are the backbone of that. It's been said that we are on – if we aren't in it already – the cusp of a Fourth Industrial Revolution, and all the great things that will bring to society are underpinned by connection and connectivity," he said.
"Working for a company that plays a critical role in that, beyond the professional interest in the work, gives me a sense of personal purpose."
While the age of coronavirus has reinforced the necessity of connection, the physical constraints on workplaces do require, Mr Emery conceded, a reimagining of how a general counsel such as himself can and should look to not only foster collegiality within his legal department, but more broadly, imbibe the mission statement of the company and breed personal and professional purpose.
VIEW ALL
"One thing that I have actually found quite lovely about the last six months is the closer connection I've had to people and their lives outside of work. I know more about my team and what is happening to them than I ever did. I know what their children look like. I know what pets they have. I spend more time virtually with my team who aren't in Sydney than I ever did before. That presents an enormous opportunity," he outlined.
It has been said, Mr Emery noted, that the in-house realm must prepare for and solve the quandary posed by emerging lawyers being increasingly educated in new ways and losing the ability to, "by osmosis, absorb the ways that senior lawyers behave at work".
"I agree that it's consistent and easy to do that in a face-to-face environment, but it assumes that people learn the same way as I learned. People can learn differently. I think that taking full advantage of the different forms of connection that we have means that we can still ensure people appreciate the broader purpose," he surmised.
This is especially so, Mr Emery concluded, given that in-house lawyers are "at the vanguard of the adoption of technology".
"For those who are looking for a more varied career pathway in law, rather than just a ladder up to partnership, I think that the in-house realm is a step ahead. You've also got the ability to move into the business if you want. It fills me with enormous optimism," he mused.
To listen to the full episode with Craig Emery, click below: