Goodbye job applications, hello dream career
Seize control of your career and design the future you deserve with
BigLaw in-house teams have exciting future ahead
For legal departments in large law firms, there is much to look forward to in a post-pandemic world, says Dentons GC Sarah Hine.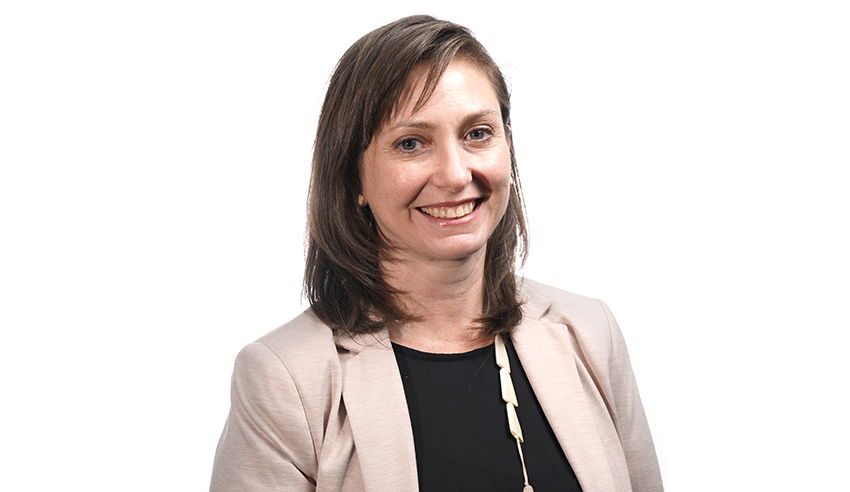 Speaking recently on The Corporate Counsel Show, Ms Hine spoke about the myriad challenges that face the in-house function of BigLaw firms, joking that, sometimes, her customers think they know her business better than she does. Simultaneously, however, there are many benefits that come from life as an in-house lawyer in private practice. 
You're out of free articles for this month
To continue reading the rest of this article, please log in.
Create free account to get unlimited news articles and more!
Looking ahead to 2021, Ms Hine noted there are numerous governance priorities for law firm GCs to sink their teeth into, such as IT and information security.
"We're very lucky that, as a global law firm, we have the ability to tie in with a network of experts in IT and cybersecurity issues, so that's definitely a focus for our legal department," she said.
Another key governance consideration looking ahead, Ms Hine continued, will be transparency and accountability for a firm like Dentons, which operates as a public company.
"Our partners are not in fact partners, they're shareholders of the company, and so, we have a duty to them to maintain transparency and accountability in a fast-moving environment, which has definitely been challenging [in the age of coronavirus] and has put a focus on the compliance side of what we do," she detailed.
"Ensuring that we are maintaining focus on our key accountabilities as a public company will continue and, I think, will be an ongoing issue as we move into a post-pandemic environment that is changing in ways we can't even anticipate as yet."
Bolstering such relationships with the partners-shareholders will have positive flow-on consequences for any future challenges and priorities that can and will emerge, Ms Hine noted: "That's the positive to come out of this – our ability to be agile and respond to the unexpected has only improved as a result of this year."
In light of this, as well as the variety of work on offer, there is much for in-house lawyers in BigLaw firms to be excited about, she said.
VIEW ALL
"I only see that increasing, and – particularly with the pressure to do more with less – there's actually a great opportunity for a legal team, and for junior counsel to get involved in, say, organising an annual general meeting, add more strings to their bow so we have more experience behind us," she said.
When asked why legal professionals should see in-house life in private practice as a meaningful and attractive vocational path in the looming new normal, Ms Hine joked: "I don't bill my time."
On a more serious note, however, she said the breadth of experience one develops, and the voluminous learning curves, make for a particularly rewarding career.
"Since I started heading up this team, I've learned more than I think I had learned in the entire rest of my career about how business works, about dealing with people and employees and stakeholders. There is just so much to be learned," she reflected.
"Whether or not you want to use that as a basis of your career or to take back to private practice and assist you in serving your clients, there's a lot to be gained. The various things that you get exposed to on a day-to-day basis is just going to expand, so I obviously think it's a great choice."
It is a vocational pathway that isn't as well known, Ms Hine deduced, but added that awareness is growing.
"I think it's a lot more common in the UK, US, Canada and Europe, but it's not something that's been as common in Australia," she said.
"When I started in the Office of General Counsel, having a centralised conflict clearance function was basically unheard of, and it's still probably not super common in Australian terms, but it is certainly something that we're inheriting more from overseas."
When hiring legal counsel who specialise in conflicts, for example, Ms Hine said she tends to "nab" people who have spent a few years working in Europe and have conflicts clearance or risk functions experience in the UK and are returning to practice in Australia, as "they're coming back with a career path that wasn't really here when they left, or they weren't aware of it, and now we're starting to see those people come back and bring us their skills, which is great for us".
Ms Hine opted for this career because she was looking for a "more controllable workload", but the main benefit that she has since found, she concluded, is the "ability to get involved in the core business of the firm and enable people to feel comfortable and supported in their work".
"[I want them to know that] my team is going to be there to support them and provide them with the tools they need to do their job and do it well," she posited.
"I find great satisfaction in helping people do that. When I've talked through an issue with a partner in relation to a potential conflict and get them to a point where they are comfortable that they can take on a matter, that gives me a great deal of personal satisfaction.
"That's why I keep doing the job."
To listen to the full conversation with Sarah Hine, click below: