Goodbye job applications, hello dream career
Seize control of your career and design the future you deserve with
Law firm GC's job is to 'enable people to do their job'
COVID-19 has reinforced the challenges facing general counsel in private practice, but from this time numerous positives have also emerged, says Sarah Hine.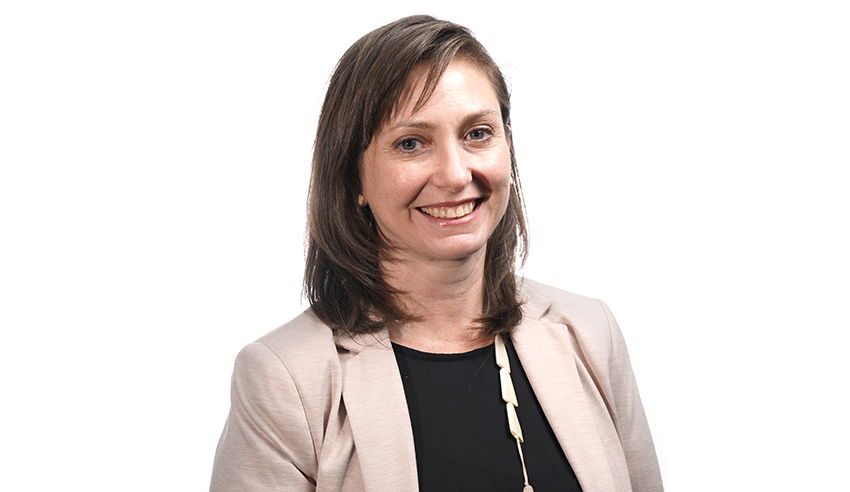 Speaking recently on The Corporate Counsel Show, Dentons general counsel Ms Hine reflected that there are pros and cons to being a lawyer working for lawyers: "My customers know my business and maybe, sometimes, think they know it better than I do," she mused jovially.
You're out of free articles for this month
To continue reading the rest of this article, please log in.
Create free account to get unlimited news articles and more!
"But I think one of the things that I do really enjoy about my role is that I probably have something to do with pretty much everyone in the firm. I work very closely with the corporate services teams, whether that's finance from a trust accounting perspective, whether it's IT from a privacy, a confidentiality perspective, HR in terms of our employment obligations. But also, I obviously need to maintain connection and understanding what our different practice groups do. I really enjoy dealing with the range of different people, and this role certainly is that," she said.
As GC of a global law firm, Ms Hine explained that her job – and that of her team – is "really to enable people to do their job".
"To the extent possible, we want to give people the tools to go off and do their work to the extent possible without having to think about the issues that we think about," she surmised.
"One of the challenges that we always face is ensuring that people have an appreciation for things that we want them to be aware of, whether that's maintaining confidentiality when they're working from home, or being aware of the potential for cybersecurity attacks. That's always going to be an issue, because it's the stuff that lawyers in their day-to-day practice don't necessarily want to be thinking about. They want to be giving their clients the service that they want and doing the fun, interesting legal work, and we want that for them as well."
In the age of coronavirus, Ms Hine continued, "that's been obviously even more challenging".
"I think it's fair to say now that one of the biggest challenges that we have is complacency. I think people are tired and I think there's been a lot of messages this year that we've been asking a lot of them and the issues are the same. So, people will be continuing to work from home more than they did previously and there are issues around that," she said.
Ensuring confidentiality with clients during the pandemic is also "one of the biggest issues" facing firms whose lawyers are working from home, she added.
VIEW ALL
"If you've got a bunch of people living in a share house and you're doing a Zoom call with someone who's working at another law firm in the room next to you, there's issues around that, so we need to keep people being focused on those issues, even though they may be tired and a little unfocused," she said.
Elsewhere, law firms need to grapple with the trend towards companies keeping more of their legal work in-house.
"They may be not taking action that they might have done in different economic times, so resourcing is an issue, and there's always obviously the risk of deprioritising spend on services that may not have as obvious a return on investment, so there's pressure to be doing more with less. As such, we are looking at different ways of engaging with people," she said.
"Things are different. Client engagement is different. One of the challenges is how to maintain focus on the issues that we need to while we are actually operating perhaps a little leaner than we might've done in the past."
This all said, there are "a lot of positives" that have come out of 2020, Ms Hine argued, most notably that firms can and should be open to change.
"I think we've had to be so flexible this year and our priorities have changed on a dime. I was speaking to someone about how things were in the old days back in February, so I think that's pretty indicative of how things have changed. That's going to continue to happen, but I think we're better at it now. I also think that people are more receptive to change," she suggested.
"We're taking that opportunity to refocus on some initiatives or projects that might've been put in the too hard basket previously because the messaging was difficult, perhaps, or we anticipated difficulty in getting engagement with that change. But people are actually open to change more because they've seen it happen and it hasn't ended the world. So, I think there are definitely positives with that."
Anyone leading the legal function of a law firm has to be open to that change, Ms Hine submitted, "demonstrating that we are here to enable the rest of the business to continue to do the work that they do best".
For the legal department, this necessarily means, she said, that "while we're scattered, ensuring that people know what it is that we do and what value we can add to the firm because we're not all here sitting next to each other having those conversations in the kitchen as often as we previously were".
"We are doing it more and more now, but it's certainly not the case that we are bumping each into each other in the lifts every day. So, there's a challenge there in ensuring that we are front of mind as the trusted advisors for the business in relation to the issues where we can add the most value, and the question of how to do that is somewhat different now and we are working on ways to get that message out there," she said.
To listen to the full conversation with Sarah Hine, click below: