Goodbye job applications, hello dream career
Seize control of your career and design the future you deserve with
Is sexual harassment a generational problem?
Retro-sexism is on the rise – this means we are seeing a worrying return to old-fashioned stereotypes, write Katie Williams and Justine Cooper.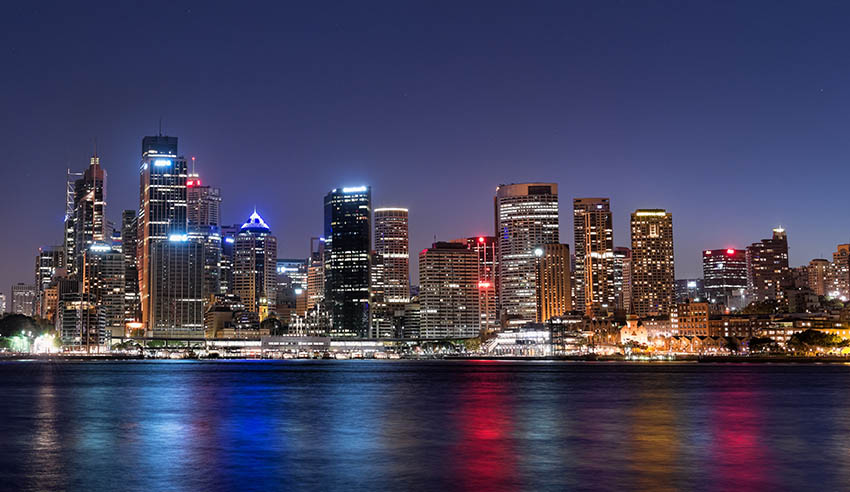 One of the issues impacting companies when it comes to dealing with sexual harassment is the assumption that this problem will die with the new "woke" generation. Many commentators have pointed to Harvey Weinstein's response to his sexual harassment cases, "I came of age in the 60s and 70s, when all the rules about behaviour and workplace were different. That was the culture then." That's up for debate but it's certainly not the culture now, laws have evolved, the issue is taken seriously and everyone is encouraged to speak openly about any issues they're facing. However, the statistics tell a different story.
You're out of free articles for this month
To continue reading the rest of this article, please log in.
Create free account to get unlimited news articles and more!
In 2018, the Australian Human Rights Commission (AHRC) published its fourth National Inquiry into Sexual Harassment in Australian Workplaces, which revealed that 72 per cent of Australians over the age of 15 have experienced sexual harassment in their lifetimes. In the previous 12 months, 23 per cent of women and 16per cent of men said they had been harassed at work. It would seem, unfortunately, that antiquated workplace cultures still pervade. 
For many in an in-house legal role, these statistics are important, as GCs can be the ones who reinforce sexual harassment policies and look to effect change in their companies to ensure their workplace environment is safe and open for all. The risks of getting this wrong are significant, and include not only potential litigation and awards of compensation, but also risks of serious reputational damage, damage to employee morale and engagement and risks to shareholder and investor relations.
One important point which we are seeing time and time again is that companies aren't taking sexual harassment or related issues with the workplace culture seriously because they might be operating in a progressive sector with a younger workforce. With a policy in place and no one coming forward with sexual harassment claims, they assume they don't have a problem. 
But companies should never assume sexual harassment in the workplace won't be a problem for them just because attitudes have evolved and the new generation is more "switched on". We know from the fourth National Inquiry that people aged 18-29 are more likely than those in other age groups to experience sexual harassment – 45 per cent of that age group had experienced harassment in the past five years.
Retro-sexism is on the rise – this means we are seeing a worrying return to old-fashioned stereotypes. Speaking about this, Laura Bates, founder of the Everyday Sexism Project recognises this issue is prevalent among the younger generation, "Most retro-sexism coming out in the classroom and at university (e.g., comments about girls getting back in the kitchen) is cloaked under the veil of 'banter'. But in reality, it's used to silence girls, intimidate them, and to suggest they don't belong in male-dominated arenas."
Nowadays it is also recognised that sexual harassment doesn't just come in one form – it includes casual sexism and macho behaviour, for example, and this can all be compounded by a work environment where people didn't feel valued or comfortable to express their views. Of course, sexual harassment doesn't just affect women either, as the stats show. 
Although there are more awareness and reporting now, there is still no proactive approach to understand sexual harassment in its many different forms – how do you recognise all the different forms of sexual harassment and ensure your policies deal with a multigenerational workforce which may perpetuate negative stereotypes in different ways? 
VIEW ALL
For GCs looking to bring real change and ensure their company isn't part of the statistics it's often about knuckling down, understanding what life is like at the coalface for employees and recognising the reality of the statistics revealing the prevalence of harassment. GCs need to work closely with HR to ensure policies in this area aren't just off the rack but bespoke and that the policies focus on proactive prevention of harassment and empowerment of victims and witnesses to speak up. 
Part of this requires senior leaders to role model desired behaviours to foster an inclusive and collaborative culture. Taking a progressive approach means identifying all the ways in which employees could feel unsafe and stamping out any ingrained cultures which could contribute to a workplace where some forms of sexual harassment are considered "banter" and swept under the rug; and going beyond this to promote a positive culture in which everyone feels empowered to be their best selves and supported to contribute and speak up. 
Unfortunately, as the latest National Inquiry by the AHRC shows, sexual harassment is still just as prevalent as ever in Australia. Assuming this is a problem of years gone by and will not trickle down into the younger generations is unfounded – global political trends and online communities have meant modern day sexism and other attitudes which give rise to sexual harassment have found a new home. It's a trend which GCs should ignore at their peril. 
Katie Williams is a partner at Pinsent Masons. Justine Cooper is the head of Brook Graham APAC for Vario by Pinsent Masons.