Goodbye job applications, hello dream career
Seize control of your career and design the future you deserve with
How in-house recruitment was affected in 2020
New research underlines the impact of COVID-19 on recruitment for corporate counsel, while also predicting how such activity might bounce back in the new year.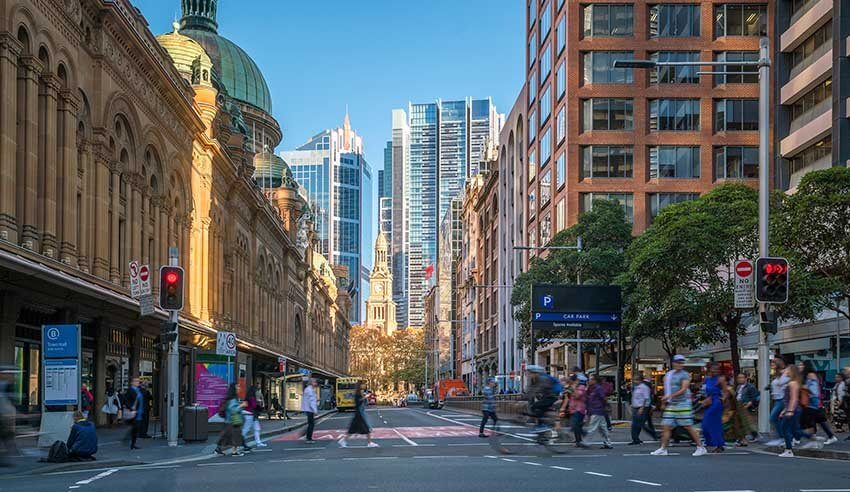 Orbit, a legal resourcing company owned by BigLaw firm Corrs Chambers Westgarth, recently conducted a survey of in-house legal professionals across Australia, examining how the age of coronavirus has impacted upon recruitment for such roles in businesses and organisations of all stripes.
You're out of free articles for this month
To continue reading the rest of this article, please log in.
Create free account to get unlimited news articles and more!
Results
"Unsurprisingly", Orbit reported, almost 40 per cent of respondents reported hiring freezes and/or a decrease in the hiring of permanent lawyers and contractors at the start of the pandemic, with only 8 per cent saying they had seen increases in the hiring of permanent lawyers and contractors.
"Based on our experience, we suspect those that saw an increase in hiring were those organisations dealing with challenging human resources issues, who previously had not required employment law specialists in their teams," it wrote.
The primary triggers for such changes, it noted, were tightened budget constraints (36 per cent), organisational approach to anticipated pandemic-related changes (25 per cent) and COVID-19-related legal issues (13 per cent).
Certain sectors were hit particularly hard, Orbit continued: financial services saw a pre-emptive decrease in recruitment (57 per cent), as did FMCG/retail both before and during the pandemic (25 per cent and 38 per cent respectively). Both, however, have bounced back – in the FMCG sector, 75 per cent of respondents are expecting recruitment practices to revert back to or remain the same as pre-pandemic levels.
In technology, results were mixed in terms of pre-emptive responses: 40 per cent decreased hiring practices, 40 per cent remained the same and 20 per cent increased recruitment.
"During the pandemic, respondents reported a 50-50 split between decreasing the hiring of permanent and contractor lawyers and recruitment levels remaining consistent with pre-pandemic practices," Orbit said.
VIEW ALL
"Outlook of future recruitment in these teams was overall positive with 80 per cent expecting recruitment levels to be the same as pre-pandemic or increase."
Interestingly, team size didn't seem to affect recruitment practices pre-emptively in response to the pandemic, Orbit reported.
"However, once the pandemic hit, it seems smaller teams were more commonly affected with 58 per cent of respondents in small legal teams (two to five lawyers) reporting a decrease, compared to only 29 per cent of respondents in medium sized teams (six to 12 lawyers) and large teams (12+ lawyers)," it said.
"The good news is that large legal teams report a positive outlook, with 79 per cent expecting hiring practices to return to pre-pandemic levels and 14 per cent expecting to see recruitment increase."
Looking ahead
Nearly half of respondents to Orbit's survey (45 per cent) said that recruitment practices for their legal team were now the same or had reverted back to pre-pandemic levels.
"While approximately a fifth of respondents reported that hiring freezes and/or a decrease in hiring of permanent lawyers were still in place, pleasingly none of the respondents saw a decrease in the hiring of legal contractors," it reported.
"In fact, 12 per cent of respondents reported an increase in hiring of permanent lawyers and contractors. Unsurprisingly, budget constraints and organisational approaches to anticipated or emerging pandemic-related changes remain the top triggers for these changes to recruitment processes. Interestingly, an increase in workloads has also seen recruitment increase for some."
Moreover, most respondents (58 per cent) said that they expect hiring practices to remain the same or to revert back to pre-pandemic levels of recruitment, while 12.5 per cent think that changes to recruitment introduced to combat market fluctuation will remain in place for some time. A further 14 per cent expect that hiring of permanent and contract lawyers will be increased, which is welcome news for lawyers seeking employment or to make a change in 2021.
Ultimately, Orbit concluded, there was a "very significant decrease" in in-house recruitment in response to the pandemic, however, "coming out of the pandemic, the majority of organisations now seem to be reverting to 'normal' practices," it said.
"So, while there will continue to be fallout across the economy, the outlook for legal recruitment is looking much healthier than what most would have predicted it would look like back in June, at the peak of the pandemic in Australia," it said.