Goodbye job applications, hello dream career
Seize control of your career and design the future you deserve with
Why policies alone don't change sexual harassment cultures
The pandemic has impacted the way that we work, with one major change being the huge uptick in the number of people working from home. However, just because many people have worked from home during this time, it doesn't mean that sexual harassment should drop off the agenda for in-house lawyers, write Katie Williams and Justine Cooper.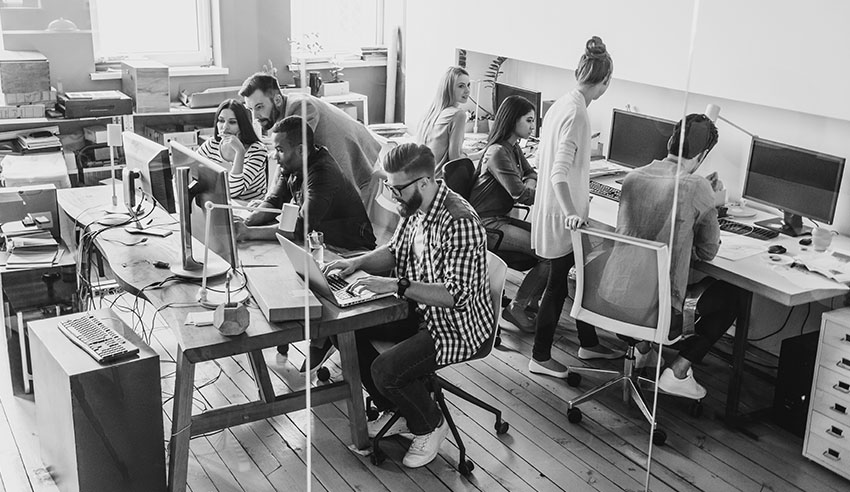 Unfortunately, sexual harassment can still occur even where a workforce is not operating together in an office environment. The 2018 Australian Human Rights Commission survey recognised "sexual harassment involving the use of technology, including sexually explicit emails, SMS or social media, indecent phone calls, repeated or inappropriate advances online, or sharing or threatening to share intimate images or film without consent". It's therefore important that any workplace policies recognise and take seriously their responsibility against all forms of harassment. 
You're out of free articles for this month
To continue reading the rest of this article, please log in.
Create free account to get unlimited news articles and more!
The pandemic and everyone's sudden shift to working from home illustrate just how important it is for these policies to be evolving, living things. Just because a sexual harassment policy was put together five years ago, does not mean it's fit for purpose now. This is particularly important given the data from UN Women that suggests that just 12 months of coronavirus will put the fight for female equality back by 25 years. 
According to the data reported to the Workplace Equality Agency, the vast majority of Australian employers have a written policy on sexual harassment and yet harassment has been experienced by 33 per cent of people in the workforce in the previous five years. Evidently, these policies aren't working as well as they should – but why not? 
A typical policy will confirm that harassment is outlawed, and refer to the complaint mechanisms for the victim. However, the AHRC stated that "overwhelmingly, the Commission heard that the current system for addressing workplace sexual harassment in Australia is complex and confusing for victims and employers to understand and navigate. It also places a heavy burden on individuals to make a complaint." A major focus of the AHRC's recommendations is the need to shift from a reactive approach to one that is proactive and focuses on prevention.  
However, employers can make positive changes around this to help address these issues. Employers that may have taken a compliance-led approach need to consider a wider response that aims to empower everyone in the workplace to promote a respectful, inclusive and safe working environment where people feel able to speak up and call out unacceptable behaviour.  
As always, this starts at the top, with senior leaders to role-model behaviours and accept accountability for leading cultural change. The behaviours that we tolerate become the behaviours that are accepted, and consistent, strong leadership to call out and address harassment is critical. Leaders also need to acknowledge the challenges, and interrogate the reporting mechanisms and data to assess where to focus their attention. 
A holistic approach which integrates these values across the organisation, from onboarding through to leadership development and performance coaching, will ensure that the organisational framework underpins the fostering of an inclusive and respectful culture. Alongside this, education and awareness raising are important around both the prevalence and nature of harassment. This will help to build confidence and competence in promoting safe working environments for everyone.
In-house lawyers are in a position to effect real change in their company when it comes to these issues – by working closely with HR teams, they can help ensure their sexual harassment policies, while necessary, are just one part of a multi-layered approach. This approach should address attitudes and behaviours in a proactive way which leads to positive changes in the culture of the organisation itself. 
VIEW ALL
Earlier this year, Kate Jenkins, sex discrimination commissioner at the AHRC, said, "by adopting the multifaceted and whole-of-community response outlined in this report, Australia can reclaim its position as leaders in tackling sexual harassment and provide employers with the guidance they need, and victims the support and redress they deserve". GCs need to be paying close attention to this issue to ensure their approach is fit for 2020 and beyond.
Katie Williams is a partner at Pinsent Masons and Justine Cooper is the head of Brook Graham APAC for Vario by Pinsent Masons.