Goodbye job applications, hello dream career
Seize control of your career and design the future you deserve with
Should businesses rethink litigation strategies in 2021?
The myriad consequences of the age of coronavirus, and their subsequent impact upon the courts, beg the question: do corporate entities need to evaluate how best to approach litigious matters this year?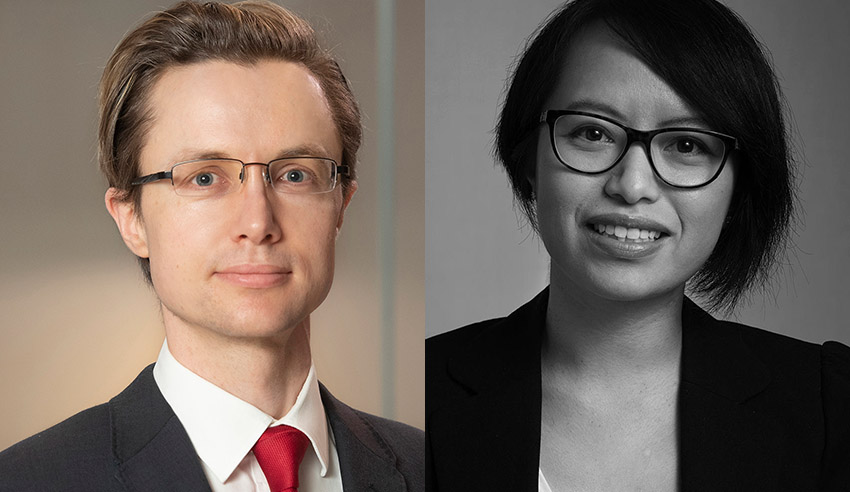 Crowell & Moring, which is headquartered in Washington, DC, recently released a new report, titled, "Litigation Forecast 2021: What corporate counsel need to know for the coming year", detailing the numerous ways courts and litigants have been forced to adapt in the wake of the age of coronavirus, and exploring how best to manage the longer-lasting changes to the professional landscape.
You're out of free articles for this month
To continue reading the rest of this article, please log in.
Create free account to get unlimited news articles and more!
As published last week by Lawyers Weekly, the international firm opined in its report that COVID-19 has "changed the way that litigation is conducted, in ways that will be with us forever". Such changes present challenges, the firm warned, for tort litigation.
In light of those changes, Crowell & Moring counsel Rochelle-Leigh Rosenberg wrote, such as courts' differing reopening plans and backlogs, businesses "might not have control over the schedule anymore '', as they might have done pre-pandemic.
While defendants "often like to delay trials to help spread costs out over time", fellow counsel Andrew Holmer wrote in support, "they may now want to leverage the courts' interest in keeping things moving by aggressively pursuing litigation".
Is a rethink needed?
When asked if corporate clients should indeed be rethinking their approaches to litigation, Herbert Smith Freehills partner Christine Tran said that, irrespective of COVID-19, there is value in periodically re-examining strategies.
"It is not wise to adopt a 'set and forget' approach," she said.
"Managing litigation is an inherently dynamic exercise, both in terms of the litigation itself but also the broader context in which that litigation is occurring. The litigation would be one of myriad issues that a company is managing. So, it makes good sense for businesses to periodically revisit their litigation strategies to ensure it remains applicable in the circumstances of the case itself but also its commercial and operational context. In my experience, businesses do undertake this process.
VIEW ALL
"The prospect of elongated litigation (for example because of any court delays) and cash flow concerns often are catalysts for revisiting litigation strategies, because they imply a change in some of the positions underpinning the original strategy. Whether that causes alterations in the strategy will depend." 
Clayton Utz special counsel Peter Sise took a slightly different view, suggesting that businesses do not necessarily need to "wholly revise" their dispute resolution strategies in the new year.
"As they sang in the classics, 'the fundamental things apply as time goes by'. It's the same for litigation," he noted.
"Despite everything that's happened in the last 12 months, litigation still remains a costly and distracting means of dispute resolution. For that reason, businesses should continue to use alternative dispute resolution where possible and resort to litigation where it's proven ineffective."
Continuing approaches utilised in 2020
The biggest procedural adjustment for litigators over the past year has been virtual hearings, Ms Tran pointed out, hypothesising that this will likely continue for sometime.
"Even when we can return to in-person hearings in Australia, there will be increased virtual attendances by counsel and witnesses due to travel restrictions or concerns around travel," she said.
"Advance planning and coordination are crucial when it comes to virtual trials or appearances, to ensure everything is running smoothly and the presentation of the case is not adversely impacted by the video setting."
Mr Sise said: "The last 12 months forced us to conduct mediations, administrative court hearings and (in some cases) trials by video-link. There have been some technical difficulties particularly around sound, but overall, I was surprised how efficient these were and, in many respects, better than the in-person alternative.
"For example, I had a mediation that was attended by 30 people from various locations, but conducted by video-link. If it was held in-person, it would have been costly and logistically difficult, but instead it worked like clockwork. I had a similar experience with court hearings where participants were located interstate."
It will be interesting, Mr Sise submitted, to see whether any of the practices of 2020 continue in 2021.
"If they do, I think it will reduce the inconvenience and distraction of dispute resolution," he deduced.
Pushes for early resolution
At times, Ms Rosenberg noted, businesses may find it beneficial to push for early resolution to litigious matters.
"The pandemic has been impacting all businesses at all levels, and many companies may soon be experiencing cash flow issues. These companies may now be more willing to settle at a discount, giving a favourable window to resolve matters on favourable terms," she suggested.
The backlog-driven delays of trials may be seen by plaintiffs as a motivation to settle, Ms Rosenberg continued, rather than possibly waiting years for a trial. Settlements can also, she added, help companies manage the uncertainties that the age of coronavirus has brought to law.
"By settling sooner, you avoid some future litigation risk and lighten your docket for whatever comes along next," she wrote.
"There's no way to accurately predict how the contours of litigation and liability are going to continue to change."
Whether early resolution is beneficial, Ms Tran responded, will depend on three things.
"First, the client's commercial attitude to being involved in the litigation. Second, the client's views on the strengths of its case. Third, the quantum of exposure and legal costs," she outlined.
"In some cases, clients may be willing to take a discount on the settlement to crystallise the recovery. In other cases, it may prefer to aggressively manage the costs of litigation while proceeding to trial if there is merit.
"There is no one size fits all rule when it comes to settlement."
If early resolution is a possibility, Ms Tran continued, "then it is an option worth considering so businesses can take one, often historical, issue off the table and move on to operational matters. Certainty might be very valuable to businesses currently, but the question will come down to price".
"It is also important to remember that, in some kinds of cases, early resolution is inherently difficult, for example where court approval is required or where quantum is challenging to quantify at an early stage," she added.
Other thoughts
Australian courts proved to be "incredibly adaptive" in the pandemic environment, Ms Tran reflected.
"Apart from a short delay at the start of lockdown, it has been close to business as usual, albeit with a few procedural adjustments. Businesses involved in commercial litigation should assume that their cases will progress according to the usual timetable," she said.
Litigation, she mused, is considered to be countercyclical.
"The pandemic has disrupted large parts of the economy, which may translate into more litigation in some sectors. Conversely, there will be sectors that have no appetite to commence or defend litigation, so for them there will be increased motivation for early resolution," she explained.
Ultimately, Ms Rosenberg concluded, there is one outcome that remains easy to predict when it comes to litigation approaches: "We will continue to see plaintiffs' advocates thinking up new and unique ways to sue."