Goodbye job applications, hello dream career
Seize control of your career and design the future you deserve with
The law department's duty in combatting 'Dear Sirs'
In-house lawyers play an "intermediary role" in ensuring external providers communicate better with their businesses.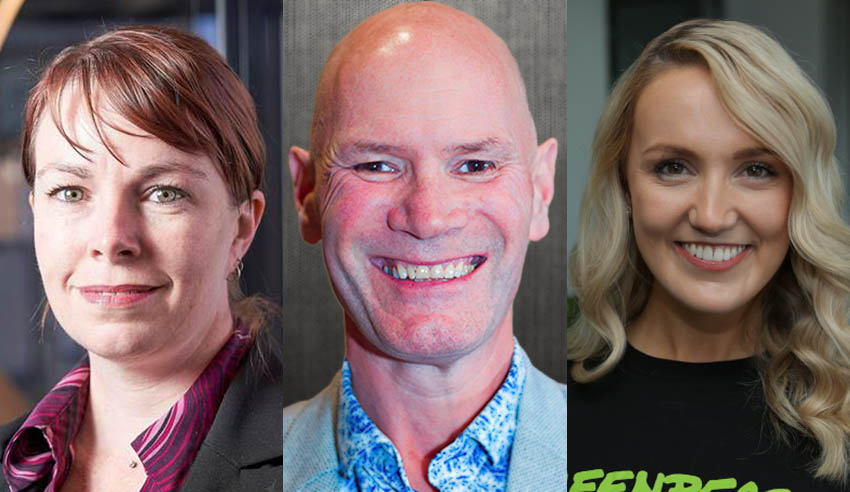 "Women are not a niche, a minority or a novelty in the profession. Our language must reflect this."
You're out of free articles for this month
To continue reading the rest of this article, please log in.
Create free account to get unlimited news articles and more!
That is the view of numerous senior lawyers in private practice, who feel that the use of gendered salutations such as "Dear Sir" is of a bygone era and serves to alienate and insult female practitioners – particularly those whose firms are owned and operated by women.
There is a strong professional conduct argument, these practitioners submit, for movement away from such language. And, according to three general counsel, there is also a business case to be made for it. It is incumbent upon such leaders of the law department, however, to foster the use of better language.
An in-house perspective on 'Dear Sirs'
As was noted by those in private practice, Australian Indigenous Mentoring Experience general counsel Justin Moses said that precedent templates and other forms of external correspondence can "easily become a forgotten element" in a law firm's progress towards modernisation of its business model and its client engagement focus.
"They can be regarded as relatively inconsequential in the face of showcasing demonstrated technical excellence or ground-breaking legal tech innovation," he hypothesised.
"But there is no denying the maxim that first impressions count, and legal correspondence and documents remain the medium through which many people have their first encounters with law firms."
Greenpeace Australia Pacific general counsel Katrina Bullock said that 99 per cent of correspondence she receives that starts with "Dear Sirs" is "relegated to the dustbin", in the same way that she would discard letters that start with "Dear Homeowner".
VIEW ALL
"These salutations evoke the immediate assumption that I am receiving mass correspondence, most likely unsolicited advertising materials," she said.
"In a world where you can find out the correct contact for most correspondence with a 20 second Google search, or a two-minute phone call, 'Dear Sirs' seems far too impersonal to warrant engagement, particularly if you don't identify as being of the male gender."
Put more bluntly, the use of "Dear Sirs" and similar salutations is a "hangover from a time when only men could hold professional roles," said Over the Wire general counsel Simone Dejun.
"'Dear Sir/Madam' is not much better, as it suggests that gender is binary, when we know that not to be true, and by putting the 'Sir' before the 'Madam' implies the former to be more important," she posited.
"Use of these outdated salutations in the modern-day risks alienating or antagonising the addressee."
The role of corporate counsel
In-house lawyers can play an "intermediary role", Mr Moses suggested, between a law firm and the "business unit client that is ultimately paying the bill".
"They can understand the traditional formality that the firm might like to use, but they can also explain to the firm why the business unit client has no interest in that formality, nor any appetite for it. They can actively enlist the firms' support in making lawyers and the law accessible to their business partners," he surmised.
Further to this, Ms Dejun said, in-house teams are "well-positioned to call out firms using archaic salutations as firms have an incentive to keep their clients happy". 
"If enough clients demand change, change will occur," she deduced.
Gender-neutral drafting is fast becoming the norm, Ms Bullock observed, whether it be in law circles or elsewhere – meaning external legal providers have to catch up.
"At Greenpeace, we have overhauled a number of our policies and removed the gender assumptions to avoid alienating any of our staff, volunteers or supporters. We found that this is easy to do when dealing with the English language, but much harder to do when drafting in languages which assign masculine and feminine grammatical genders, like French, German, Greek and Spanish," she said.
Practical steps to take in-house
GCs/CLOs and other senior legal counsel often have the benefit of less formal working environments, Ms Dejun noted, and thus have more freedom to lead by example. In light of this, they can demonstrate the use of more neutral salutations rather than resorting to old-fashioned ones, she said.
"I personally tend to favour 'Dear Colleague' when corresponding with other lawyers, but other salutations I've used where appropriate include 'Dear Director', 'Dear Customer' or using an addressee's job title following the word 'Dear'.  Even the old 'To Whom It May Concern' is a better option than 'Dear Sirs'," she outlined.
Moreover, Mr Moses added, legal counsel can "persuade and cajole", insisting on how law firms can and will be regarded as more client-centric should they use more relatable language.
"But they can also control (or at least influence) the purse strings, and by making accessibility of communication a factor in the purchase decision, they can significantly impact a firm's motivation to change," he argued.
Elsewhere, Ms Bullock detailed, there are numerous ways that the law department can show support for its own team members, and professionals more broadly, who may not identify within binary genders.
"Add your own preferred pronouns to your email signature and your profile bio on social networking sites. Not only does this help others address correspondence to you correctly when they're doing that quick Google search, it also helps to normalise the use of different pronouns," she said.
"As a cisgender person, adding my personal pronoun shows that I don't expect others to assume that I identify as female just because that was my birth sex or my physical characteristics suggest it."
Why make such changes?
Guessing the gender of a recipient can sometimes be like playing Russian roulette, Ms Bullock mused.
"Gender is an incredibly personal thing and guessing wrong can erode the trust you're hoping to build. A clerkship manager at a top-tier firm, who had a gender-neutral name, once told me that any applicants who addressed correspondence to her and assumed the wrong gender when submitting a clerkship application were headed straight for the 'No' pile. In her view, such errors showed a lack of due diligence and attention to detail," she said.
In the context of professional greetings, if law departments take steps to push back against salutations such as "Dear Sirs", Mr Moses posited, they will garner better professional relationships with external providers as they will have been able to take any language and communication issues out of the equation.
"It's an unnecessary distraction that often has its roots in stubbornness and a resistance to change," he explained.
"Law firms talk a lot about 'client listening', and responding to a client's stated preference for a certain style of communication should be the easiest of all wins for a profession that regards effective communication as a cornerstone of its contribution to society."
Ms Dejun said: "The use of these outdated salutations in the modern-day risks alienating or antagonising the addressee, but addressees in other firms or some other more formal environments may not be in the position to call out the firms.
"By calling out firms, a better professional relationship may be built between not only in-house teams and the firms who advise and act for them, but may be carried through in time to correspondence between firms and other more formal situations."
Looking ahead
Law firms are often regarded as the "last bastions of tradition", Mr Moses reflected, but added that they have also demonstrated their ability to adapt with the times.
"They have long abandoned listing the partners on the letterhead, they no longer include academic qualifications on business cards, they have offshored and established flexible resourcing businesses to name, but a few examples," he listed.
"Losing archaic legal language and outmoded forms of address is another simple step in the evolution. Take it."