Goodbye job applications, hello dream career
Seize control of your career and design the future you deserve with
In-house lawyers must 'step up, get more involved'
If corporate counsel roll up their sleeves and volunteer with legal professional associations, benefits will run both ways: those associations can utilise an in-house lawyer's business expertise, and the lawyer will have a broader perspective on how to innovate.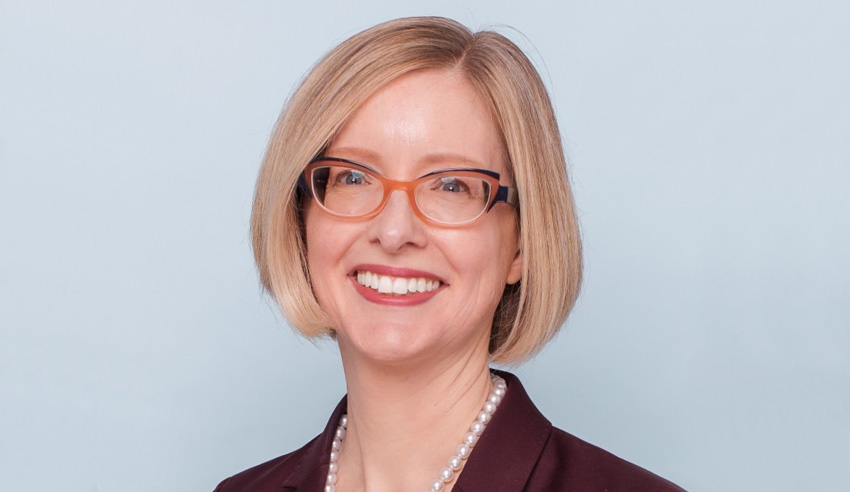 Speaking recently on The Corporate Counsel Show, IP Australia chief legal officer Elizabeth Carroll – who won General Counsel of the Year at the 2020 Women in Law Awards – said that she got involved with extracurricular work right at the outset of her legal career, having put up her hand to be involved in NSW Young Lawyers.
You're out of free articles for this month
To continue reading the rest of this article, please log in.
Create free account to get unlimited news articles and more!
"As soon as I got involved in that sort of work, I really felt that value connecting with others in the profession, the capacity to contribute to policy and the broader community. And those aspects have really stayed with me over the years," she reflected.
Now the president of the ACT Law Society, Ms Carroll said she has a "really strong sense of service", and feels just as forcefully that corporate counsel should be part of such extracurricular activities.
"Those of us who are in the in-house profession have really come a long way, and our careers have been legitimised as a career path within the profession. I think that means that we need to be stepping up and having ourselves as taking a full aspect in our role," she submitted.
"So, that includes things like being involved in professional associations. I think it also involves being involved in pro bono. There has certainly been a lot of involvement in the specific associations, like the Association of Corporate Counsel, but I also think that we should be stepping up and taking our place as part of the profession as a whole through those bodies like the law societies, which are for the society and for the profession as a whole."
In-house lawyers, Ms Carroll continued, are well suited to such extracurricular involvement, given their increased exposure to and development of business operations, and thus can add more value to law societies, among other bodies.
This is the case, she noted, "in the sense that you're coming from a space where you're quite used to looking at a broad organisation. You're used to coming up with strategic plans and objectives and projects. You're used to supporting that and seeing it through".
"So, I do think that strategic approach is a real benefit coming into the role of president of a law society. That broader approach and understanding of how a business works and how a large organisation works are really helpful. And also, the fact that you are involved a lot in more project-based work," she said.
VIEW ALL
Moreover, for those keen to bolster their capacity to innovate, volunteering with member associations might be the way to go, Ms Carroll suggested.
"One of the things I actually really love about working in professional associations is that it actually helps with coming up with those innovative ideas. It's very hard to be innovative without any interaction with people outside. You get your ideas for what you're going to do, what projects you're going to take forward by talking to other leaders in the profession, talking to other people about the problems they're facing and sharing those ideas about what works and what doesn't," she recounted.
"I found that being involved in professional associations is just a fantastic way to get those connections and have those discussions. I know that some people will feel that networking can be a little bit artificial or those sorts of traditional things where you're taught how to talk to people at social events, in any case in the post-COVID world those things aren't happening as much."
With professional associations, Ms Carroll continued, those kinds of interactions "just happen naturally" because one is engaged in projects that are of service to the community, which she said she personally finds really rewarding.
"But you also do get those benefits of talking to people about what they're doing, new ideas and cutting-edge ideas. And I think that that really ties in and gives a benefit to your in-house work overall," she said.
To listen to the full conversation with Elizabeth Carroll, click below: