Goodbye job applications, hello dream career
Seize control of your career and design the future you deserve with
Examining litigation trends for 2021
There are numerous takeaways for Australian litigators and in-house teams from the experience of US-based counterparts in the past year, say two global law firms.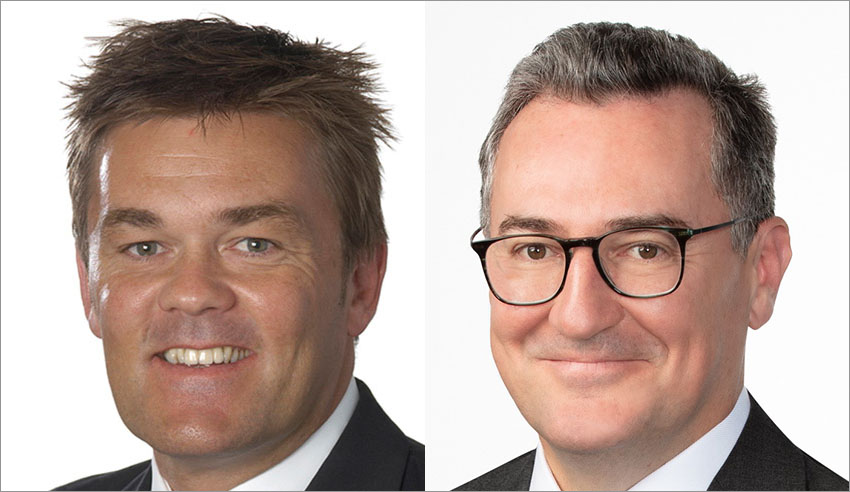 NRF report
You're out of free articles for this month
To continue reading the rest of this article, please log in.
Create free account to get unlimited news articles and more!
Global firm Norton Rose Fulbright recently released its 16th annual Litigation Trends Survey, which surveyed nearly 200 corporate counsel from US-based organisations on dispute-related issues and concerns.
The report found that 31 per cent of corporations have seen an increase in litigation as a result of COVID-19 and that 45 per cent predict a further increase in pandemic-related disputes for the next year. Moreover, one-third of business "feel more exposed" to disputes concerning discrimination and social justice, resulting in them taking action or recognising that their diversity and inclusion policies must be more robust.
NRF global head of litigation and disputes Richard Krumholz said it is clear that the pandemic has led to a build-up of cases that is "taxing our respondents' legal departments".
"On larger matters, in-house legal teams are being asked to assume additional responsibility to lower the amount of spend on outside counsel. There is more pressure than ever for in-house teams to do more with less, and fewer than 20 per cent of our respondents expect to add lawyers to their staff," he said.
The report also identified that 11 per cent of in-house counsel reported a "significant" increase in the volume of disputes they had to deal with, litigation spending allocated to law firms dropped from 73 per cent in 2019 to 66 per cent in 2020, 22 per cent have increased the volume of early settlements as a defendant and 14 per cent as a plaintiff, and that 41 per cent of corporate counsel see new sources of disputes emerging because of COVID-19, environmental change, data privacy and emerging industries.
Seyfarth report
Elsewhere, global firm Seyfarth released its 17th annual Workplace Class Action Litigation Report, which analysed class action ruling on a circuit-by-circuit and state-by-state basis to identify key themes from 2020 and emerging litigation trends facing US-based companies this year.
VIEW ALL
Firm partner Gerald Maatman Jr, who authored the report, said that the pandemic's impact was felt "in every aspect of life and in every sector of the economy", creating a record number of workplace class action rulings in 2020.
"Despite the COVID-19 pandemic, we also saw settlement values increase this year for both the plaintiff's bar and government enforcement litigation. While the level of federal enforcement litigation slowed in 2020, employers should expect the new Biden Administration to reverse course and gear up for aggressive litigation in 2021," he predicted.
Seyfarth advised that "change is the new normal".
"With a change from red to blue in the White House, a likely expansion of workers' rights, increased regulation of businesses, and aggressive enforcement of workplace laws is apt to take place in the next four years," the firm wrote.
"With that platform, advocates for workers and labour are expected to ramp up their activities on the workplace class action litigation front."
Moreover, the firm predicted an increase in the value of settlements in class action proceedings.
"Many thought the pandemic would depress the pace and size of settlements in the new 'cash is king' approach to the business cycle. Instead, workplace class action litigation defied those odds and demonstrated that the plaintiffs' bar converted case filings into significant settlement numbers," it said.
The firm also predicted that workplace class actions emanating from the pandemic will continue into 2021, that government enforcement litigation will slow, and that wage and hour litigation will remain a "sweet spot" for plaintiffs.
Reflections for Australian litigators and in-house counsel
Speaking to Lawyers Weekly, Seyfarth Australian managing partner Darren Perry said that the aforementioned trends are likely to be similar in Australia this coming year: "The increase in matters combined with changed pace of litigation due mostly to court closures means that matters arising from the pandemic are likely to be around for several years."
Norton Rose Fulbright partner and head of disputes Cameron Harvey agreed, saying the disputes landscape for Australian clients is "dominated" by a view that there will be an uptick in litigation as we enter a post-pandemic marketplace.
"We also know from conversations with GCs in Australia that they are feeling the same increasing cost pressures brought by litigation across a number of fronts, from commercial and workplace disputes, to cyber security and data, regulation and investigations. Rising ESG litigation risk is also a concern," he said.
Australia is "generally considered" to be less litigious than the US, Mr Perry mused, but added that "it feels as though the gap is narrowing", and it is likely that we will also have more litigation this year.
"The arrival of litigation funders in Australia has played a role in the narrowing of the perceived gap in recent years. Preparing clients for a more litigious environment is multifaceted. A good starting point for clients is to proactively assess the business-critical areas for weakness weighing the legal, commercial and practical risks of those areas. Often, key personnel are neglected in this process. Then, ensuring that your contracts are negotiated favourably is a critical element for when litigation arrives," he outlined.
Mr Harvey identified three areas in which NRF anticipates increased litigation in the coming year.
"We see in the Australian context the prospect of a significant increase in regulatory activity this year from government agencies such as the ACCC and ASIC. New investments in technology and data systems in 2020, and the greater prevalence of working from home, have a lot of companies concerned about cyber security and data protection, and more regulation and employment disputes," he said.
"There is also a growing concern about the potential for ESG issues to turn litigious, which might impact, along with other areas of litigation, the oil and gas, mining and major infrastructure sectors in particular. And, of course, we are watching closely the mooted reforms by the federal government of continuous disclosure laws and the influence they might have on overall class action activity."
Understanding the issues and preparing accordingly, as well as having a diversity of perspectives, will be "absolutely key", Mr Harvey advised.
"Disputes work did not slow down in 2020. We were involved in ongoing major litigation of various types including class actions and major government investigations and we've been making sure we take the lessons learned from those experiences to clients so they can take proactive measures, such as conducting organisational risk assessments and reviewing policies and procedures," he said.
"There will always be a reactive element to litigation and investigations, but this is a risk that can be minimised and managed like any other."
Recently, McCabe Curwood principal Chiara Rawlins spoke to Lawyers Weekly about the need for litigation practices and in-house teams to not only reflect on weaknesses that emerged during COVID-19 but also communicate effectively with each other.