Goodbye job applications, hello dream career
Seize control of your career and design the future you deserve with
The law firm GC's role in 2021: Part two
In the second of a two-part series, Lawyers Weekly unpacks the primary challenges for general counsel in private practice this year, as well as the opportunities to be grasped.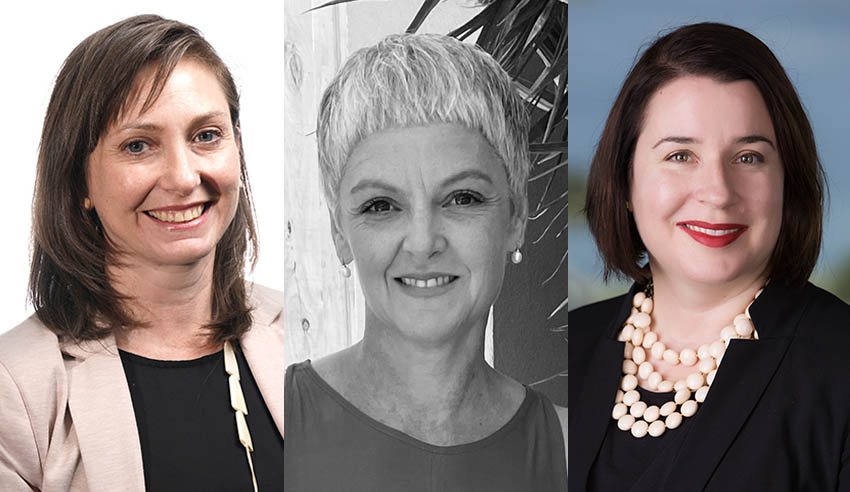 Last month, Lawyers Weekly reported on the evolution of the role of law firm GC, and what has been learned, in the past year. Here, Sarah Hine from Dentons, Caroline Hayward from King & Wood Mallesons, and Kim Adey from Keypoint Law returned to talk about what comes next.
You're out of free articles for this month
To continue reading the rest of this article, please log in.
Create free account to get unlimited news articles and more!
Determining those next steps, Ms Hayward (pictured, right) mused, is critical. The custodial duty of a general counsel has always been close to her heart, she reflected, and requires one to effectively position a law firm for future generations.
Challenges
It is incumbent on GCs, Ms Hayward continued, to appreciate that the pace or volume of work in a post-pandemic marketplace may not abate.
"We have to accept that 'mushroom' matters, that can spring up overnight – for example, sudden movement restrictions and changes in permitted staffing levels that can be all-consuming, are a definite rather than a maybe, and factor that into resourcing and skill set," she detailed.
One specific issue she did identify for attention was data governance, in a market that will be increasingly occupied by remote workers and greater technological uptake: "Where we keep information and how we share it needs to become a core (and preliminary) consideration in all business activity especially with the differing tools available and the differing ways people are working," she posited.
For Ms Adey (pictured, centre), navigating the ever-changing regulatory landscape is shaping up as the greatest challenge for firm GCs moving forward.
"Not only do we have to help navigate the firm through border closures, lockdowns, masks and social distancing, we have to make sure we are all still meeting our own regulatory and ethical obligations. We need to stay abreast of various requirements for remote witnessing of documents and remote notarisation, rules around court hearings, ensuring appropriate supervision of work being done at home and as well as monitoring the handling of sensitive information in the home office," she said.
VIEW ALL
"GCs really have to be on the ball about monitoring for changes across a far broader range of topics and areas than normal and responding promptly to changes, along with working out the firm's risk appetite and approach to handling quick changes to processes and procedures."
Ms Hine (pictured, left) took a different approach, singling out ongoing cyber-security considerations as the foremost challenge for GCs in private practice as 2021 continues.
"Whether as a result of the pandemic or otherwise, law firms and entities that deal with law firms have increasingly become the targets of cybercrime, with some recent high-profile examples, particularly in relation to service providers," she said.
"It's obviously important to have the best technical measures in place to respond to these threats, but the most important part of a law firm's response will always be its people. Education is key to ensuring that everyone is aware of and alert to the methods used by cyber-criminals and how to respond to potentially risky interactions." 
This is especially important, Ms Hine stressed, at a time where "our workforce has become more dispersed".
"Maintaining focus on confidentiality and security among a workforce that is accessing our network remotely much more than it did previously, is an ongoing challenge that requires us to focus on how people, not just computers, work," she said.
Opportunities
Law firm GCs must appreciate, Ms Hine posited, that they aren't the only ones who have been forced to pivot during this time. Legal professionals across the board have been forced out of their comfort zones and have learned, some better than others, that the ways things were done pre-pandemic are not necessarily the most appropriate processes.
This creates an opportunity, she surmised, for GCs who are concerned with the intersection of human behaviour and organisational risk.
"People who may have been resistant to change in the past have experienced a first-hand demonstration that change isn't (always) the end of the world. Initiatives that seemed too hard pre-COVID-19 may just get a better reception now and the challenge of bringing people along with transformational change may seem a little less daunting," she explained.
Ms Hayward agreed, noting that a key duty moving forward will be to "remain connected with the business and to be seen as someone who can provide valuable and strategic guidance in the moment when required".
"We are in the unique position of being able to understand the challenges faced by the teams of our clients and to share our learnings and experiences," she said.
GCs must also, Ms Adey added, lead the way in digital technology for firms of all stripes.
"It's not just about being accessible on Teams or Zoom, it's looking at how we keep our brand out in the market, how we interact with clients, how we deliver services, events, hospitality, how we strengthen our connections and collegiality in a technology driven world, dictated to us by social distancing. GCs will need to be on the ball to look at issues around suppliers, risk and compliance," she said.
To read part one of this two-part series, click here.