Goodbye job applications, hello dream career
Seize control of your career and design the future you deserve with
The law firm GC's role in 2021: Part one
In the first of a two-part series, Lawyers Weekly explores how the role of general counsel in private practice has evolved, and what has been learnt, in the age of coronavirus.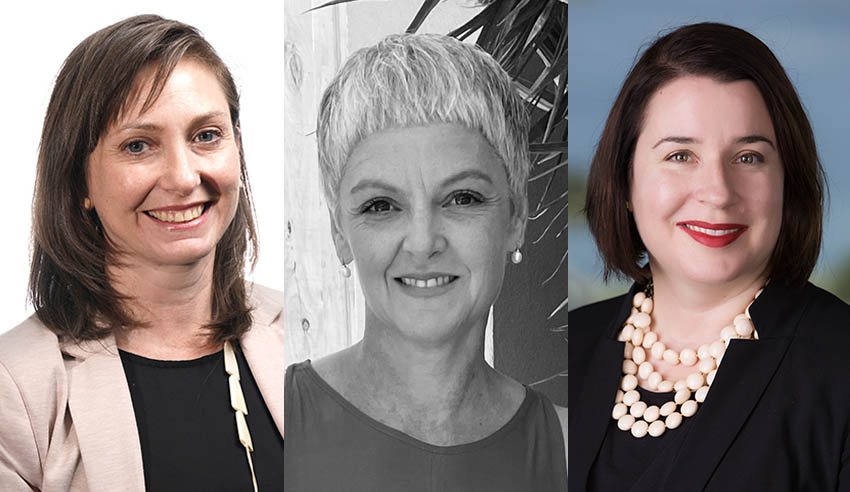 Much has been said (and written) about the myriad consequences from 2020 on the various areas of legal practice, but less is known about how general counsel within law firms have had to alter their approach to day-to-day work. 
You're out of free articles for this month
To continue reading the rest of this article, please log in.
Create free account to get unlimited news articles and more!
Here, Lawyers Weekly speaks with three such GCs: Sarah Hine from Dentons, Caroline Hayward from King & Wood Mallesons, and Kim Adey from Keypoint Law, to unpack what such professionals have faced, their key takeaways from the pandemic, and how the importance of the GC function – perceived and actual – has changed as attention turns to a new normal.
Evolving nature of the GC function
Like every legal professional in lockdown, Ms Adey pointed out, law firm GCs had to pivot.
"The role of GCs in law firms has tended to focus on claims and complaints, conflict of interest management, client engagement and employment issues – the regulatory stuff," she outlined.
"During coronavirus, the emphasis shifted, with GCs in law firms becoming more involved in operational and corporate risk management, sitting on cross-team working groups and using their facilitation and mediation skills to help guide the firm's decision making on key areas. In law firms in particular, I think there will be more collaboration with GCs and the traditional risk function/team, as firms continue to respond to emerging issues."
One of the biggest changes from Ms Hine's perspective, she said, is the volume and breadth of issues the GC is being involved in on a regular basis.
"The issues that come before a law firm GC have always been many and varied but over the last year issues that you might have cause to consider only infrequently have arisen repeatedly, and we've been faced with other issues that are completely novel," she recounted.
VIEW ALL
"The health implications of employees sharing desks is not something I'd had reason to think about before 2020! The pace of change has been significant and has required GCs to be more agile and collaborative in response."
Traditionally, Ms Hayward detailed, the GC is seen as a trusted adviser to a law firm, and they are providing legal advice on specific topics. The pandemic changed the nature of this duty, she said.
"Throughout the pandemic, the breadth of impact has meant that decisions have needed to be made quickly. For GCs, that means we are collaborators with our internal clients – we're spending more time in workshops and meetings and we are not only providing risk and legal advice but utilising a wider range of business skills," she told Lawyers Weekly.
Lessons from COVID-19
In the face of such evolutions to one's role, Ms Hine recalled, it has been critical for law firm GCs to remain open to change and a new way of working.
"Although we may all work in fast-changing environments where priorities shift frequently, the pandemic took that to a whole new level and challenged us to change the way we work, not just what we do," she said.
"This can be uncomfortable at times – consistency can be comforting in times of change – but the age of coronavirus has compelled us to examine what we really need in order to do what we do and whether the way we work is actually serving us, rather than the other way around."
Firm GCs, Ms Hine continued, are "learning is to embrace the pivot more than we have done before".
"A successful pivot is actually at least partly about taking a mindful approach – being in the moment and focussing on the task at hand rather than being overwhelmed by everything that needs to be done – a valuable lesson for everyone in all aspects of our lives," she said.
Part of this adaptation, Ms Hayward added, includes reconfiguring one's risk appetite in fast-changing circumstances: "[King & Wood Mallesons] took a robust approach on some issues, where we may have traditionally been conservative, given what we were facing. There were also different factors to weigh up in making risk decisions – the fast-changing regulatory position, the lack of precedent and considerations such as not whether we could do something, but whether we should in circumstances where our people's health and wellbeing were at stake."
This included, she noted, "quickly changing from one unprecedented project to another but also being able to adapt our risk appetite in an environment where there were so many uncertainties. As lawyers, we like to think ahead and consider issues proactively but with so much uncertainty it was difficult to know what the next day would involve so it was important to acknowledge that just reacting was okay too."
On the back of such fast-changing circumstances, Ms Adey argued, being flexible and vigilant must remain as core traits for firm GCs.
"Keypoint has always worked flexibly, however, like all GCs operating in a remote environment, we had to be vigilant against the increased risk of phishing and cyberattacks during COVID-19, particularly scams directed specifically at law firms," she said.
"We've had to work hand in hand with our operational teams and our IT security teams to make sure we were on top of the issues. It was a very practical, hands on approach to grapple with some tricky issues in a very short space of time. I'm relieved to say we've had no issues!"
Excitement on the horizon
When asked what she is looking forward to as a law firm GC, Ms Hayward simply said, "Everything!"
"The legal landscape is changing almost daily, and the dynamism of new issues is exciting. It's also been fascinating considering and observing the successful ways people have been able to work remotely and enjoy a different approach to work and life," she mused.
For Ms Hine, having the opportunity to assist the firm to develop new ways of doing things is hugely enticing: "Working through the pandemic has re-focused attention on a legal practice as being made up of people – people with different priorities, concerns and approaches to work."
"Recognising in our approach to practice management the diversity of experience of the people who make up our practice is something that we should continue to build upon as we emerge from the pandemic," she said.
"At Dentons, rather than the 'new normal', we talk about the 'new dynamic', which I think reflects the fact that this is an opportunity to do something different and better, rather return to normal.
"Putting our people at the centre of what we do as GCs will help legal practices harness the diversity and depth of experience our people bring to their work with the aim of emerging from the pandemic stronger, and more dynamic, than we went into it."
Ms Adey supported this, noting it has been "fantastic" to have firm partners and the broader business see a new side to how the GC function operates.
"I think we are seen as a genuine value add beyond the traditional role, someone who can be a sounding board, a sanity check, someone the partners and business heads can reach out to for that pragmatic advice or objective view on a tricky matter," she said.
Next week, Lawyers Weekly will publish reflections from Ms Hine, Ms Adey and Ms Hayward about the primary issues and challenges facing general counsel in law firms this coming year, and what opportunities lie on the horizon for such GCs.