Goodbye job applications, hello dream career
Seize control of your career and design the future you deserve with
What to know when becoming a GC
Although he experienced success as a general counsel, there are certain things Anthony Bekker wishes he'd known before becoming a corporate legal leader. For those considering a move in-house, here are some crucial lessons.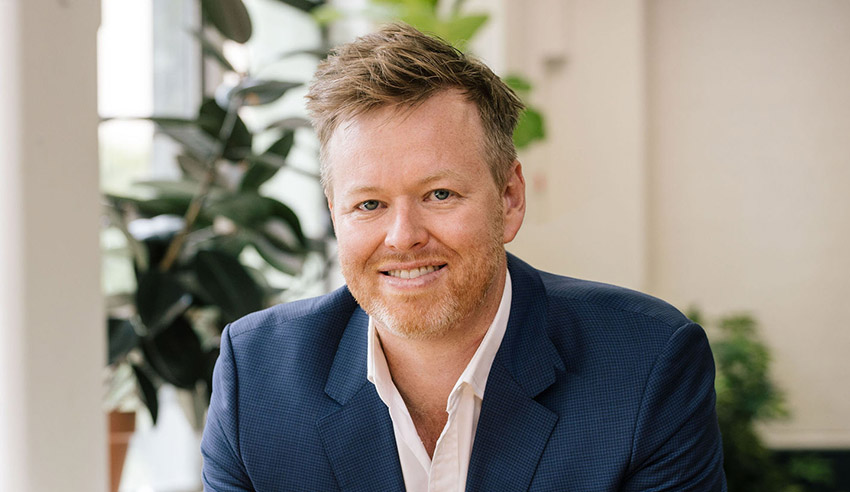 As the GC of e-commerce marketing start-up Rokt, Anthony Bekker helped grow its reach from being Australia-wide to having a foot in eight different countries. Now the managing director of BizTech Lawyers, Mr Bekker understands how critical it is for leaders in law to make sure they've done everything they can to ensure that a business is as successful as possible.
You're out of free articles for this month
To continue reading the rest of this article, please log in.
Create free account to get unlimited news articles and more!
Speaking recently on The Corporate Counsel Show, he outlined what he wishes he'd known when he assumed his GC role so that others may experience success, in whatever form that takes.
Listening is your #1 job
Broadly speaking, Mr Bekker posited, the GC's job is to help mitigate risk while driving a business forward.
"You need to ask a lot of questions and basically get a feel for what's actually happening in the organisation. It's often the case that people don't want to tell you things and you need to go digging, or you need to cast your information net wide enough so that you have an understanding of what's going on in the business, what those risks are in order that you can help mitigate them for the organisation," he explained.
"Listening and asking active questions is a really critical part of that."
Be an enabler, not a blocker
In any organisation, but especially a fast-growing one, other departments will want to realise their dreams, Mr Bekker continued: "They don't want people to tell them that they can't do something. They want someone to tell them how they can do it."
VIEW ALL
To him, this is what it means to enable, particularly in the context of law departments operating as a last line of defence of sorts, safeguarding an organisation from litigation or other harm.
"In practice, it can mean having your templates ready to go and in a state that allows people to do business themselves without necessarily having to come to you for something. It might mean automating documents so that it's self-service, and you can effectively put the tools in the hands of the people that need to use them in order to get business done," he recalled.
"Mitigating risk is also something that needs to be done, but people don't want you to tell them what the problems are with what they're doing. They just want to have an understanding of how they can get something done."
Enable through process and reason
Further to the previous point, there are certain attitudes that may need to be discarded in order for GCs – aspiring or existing – to better utilise process and reasoning to succeed, Mr Bekker said.
"Lawyers have a pretty particular view on risk, and I think lawyers may overemphasise risk, as opposed to a commercial person who just sees opportunity. So, there needs to be some sort of happy medium," he determined.
"I think the best CEOs are the ones who can calculate both the opportunity and the risk and then make a decision about what the path forward is based on a really good assessment of that. Your job is to help support the critical decision-makers in evaluating those risks and not in every case will a senior manager or an executive agree with you.
"You need to identify what the risks are. But I guess, going back to the point, executives need to understand the pros and the cons, and you need to help facilitate that decision-making process through reason."
Get the tech right
Many GCs are aware of the need to better employ technology, particular as the post-pandemic marketplace approaches. At a base level, Mr Bekker argued, systemising what the law department does is non-negotiable in enabling the organisation to move forward.
"Part of that can be done manually, such as having a filing system or having a spreadsheet that sets out all of the contracts that you've worked on and key terms of those contracts. Depending on the scale of the organisation that you're working with, it's either a manual job that you do yourself, or you might have someone to delegate it to, or you might try and deploy AI if you're at the other end of the spectrum to pull all of those key terms out of a contract. It really is a spectrum and it's something that evolves over time," he said.
Mr Bekker's approach while at Rokt was to try and keep records as he was going. He recalled: "It was as simple as having, at first instance, an Excel spreadsheet to keep a record of all the contracts. It was painful, and it was slow, and it took an extra five minutes per thing that I was doing. But in the end, when you got to the end of that four-and-a-half-year process, the output was actually very valuable, and then that's something that you can then upload into a contract management system. It's easy to do it as you go than try and reverse engineer a solution at the end."
Understand the culture and have face time with staff
Getting to know everyone across an organisation is much more difficult in the age of coronavirus than it was pre-pandemic, Mr Bekker ceded, but it remains a critical aspect of a GC's role. His advice, therefore, is to "work within the parameters that you can".
"If you can have a Zoom call over a telephone call to give you more sense of what's going on, then choose that. If you have a telephone call rather than sending an email, then choose that because that's going to help you understand the business the best and learn the most. Sending emails just creates traffic that you have to deal with later. Try for Zoom or telephone, or face-to-face where possible so you can pick up on nonverbal cues, but during COVID-19, just do the best with the situation that you have," he said.
GCs can't do everything
Finally, Mr Bekker feels strongly about the idea that the GC has to appreciate that they cannot do everything that's in front of them.
When asked how he balances this argument against the fact that in-house teams are (especially at this juncture) having to worry about being a trusted business adviser, enhancing the governance structures of their employer, being able to work across departments, having effective and meaningful collaboration with external providers, and safeguarding against litigation risk and cyber-security concerns, among other considerations, he said it is critical to identify how best value can be added.
"Often, questions that come up where no one knows who to ask the question to, and more often than not, those questions end up with the legal team. I think the trick is not shutting down communication channels off and saying, 'I don't want to hear about those things', because it's through those processes that you learn more about the business and the risks," he said.
"Keep those communication channels open, but don't guarantee that you're actually going to be able to produce a result. Sometimes, people within a business might want to get cover for their actions and say that they've had the legal team review it, and that team said it's fine. You don't want to shut those people out and alienate them, because they're probably the biggest sources of risk that you've got. You want to bring them into the fold. You want to keep the communication channels open.
"The balancing act is not letting that overwhelm what you're doing and the real areas that you can add value. So, to the extent that you can, there might be opportunities to systematise those other things where you can still learn that information but do so in a way that frees up your time to focus on more important matters."
Other reflections
Ultimately, Mr Bekker mused, becoming a general counsel "is about learning by doing".
"In some ways, it's drinking from a fire hose in terms of understanding the market and the people involved in your business. In an in-house context, you're responsible for the full gamut of legal matters, especially if you're an early legal counsel within a business," he said.
To manage such burdens, aspiring or new GCs should try to understand as much as they possibly can about the market they are going into, starting by asking trusted advisers and colleagues.
"It's amazing what people will tell you if you ask them. People are really happy to share their experiences and people love to be asked about what they do. Reach out and utilise the contacts that you have and the resources that you have, and go for it," he said.
The 2021 Corporate Counsel Summit is fast approaching. To learn more and/or purchase tickets, click here.
The transcript of this podcast episode was slightly edited for publishing purposes. To listen to the full conversation with Anthony Bekker, click below: