Goodbye job applications, hello dream career
Seize control of your career and design the future you deserve with
GCs must help drive 'societal focus'
ESG is the top governance and board management priority for general counsel in 2021, with a shift from digital to societal transformation required to meet new expectations of corporate behaviour.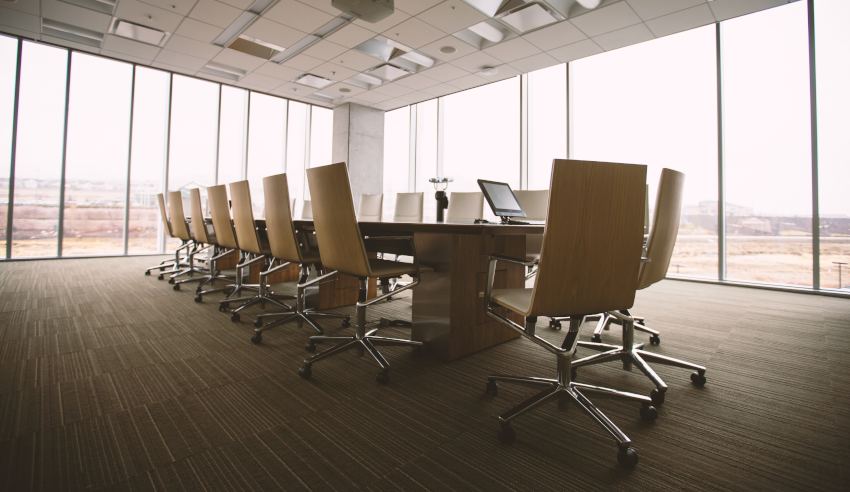 In February, Gartner undertook a survey of 83 general counsel to extrapolate the top corporate governance and board management goals for this year. The top three goals, the survey found, were ESG, followed by education and director training.
You're out of free articles for this month
To continue reading the rest of this article, please log in.
Create free account to get unlimited news articles and more!
The reason that ESG sits atop the list, Gartner director Drew Tanenbaum proclaimed, is "because of heightened expectations of corporate behaviour from different stakeholder groups, and ESG has really become the process for considering different stakeholder expectations".
Gartner predicted, on the back of the survey, that the next transformational wave for businesses will have a "societal focus". In other words, long-term value creation will require a greater focus on society by corporates.
This is driven, it noted, by "numerous broad geopolitical themes and stakeholder expectations" around things, such as diversity, equity and inclusion, and sustainability.
"Most organisations are making some attempt to assess the strategic impact of ESG, but far fewer are going to the next level by setting clear, ESG-related operational goals or otherwise embedding ESG into corporate decision-making" said Mr Tanenbaum.
While GC tend to be successful at bringing new information to the board, they self-report as less effective at driving action, Gartner continued.
"However, as organisational transformation shifts to a societal focus, board action is required to ensure that directors have the skills, knowledge, experience and processes necessary to oversee this shift, and GC are often the executive best suited to help," it noted.
Observations
VIEW ALL
Reflecting on the survey's findings, Australian Indigenous Mentoring Experience (AIME) legal counsel Justin Moses said he agreed entirely with the submission that businesses must have more of a societal focus moving forward.
This is independent, he noted, from any formal ESG framework that a business looks to implement.
"Businesses are realising that their stakeholders have a broader societal expectation of them – the 'what else do you stand for?' that transcends the primary business purpose," he said. "It's less about changing that world than it is about creatively leveraging the opportunity to make a difference even in small ways."
Domain GC and company secretary Catriona McGregor supported this, saying: "I believe that businesses need to take a lead on key issues that affect the current and future state of our society; on matters of environment, social issues and for many companies' data privacy and the boundaries of data usage.
"Addressing ESG issues should be part of a company's long-term approach focusing on strategy, operations, risk management and corporate culture."
When asked what the GC's role should be in driving such a transformation, Ms McGregor responded that the general counsel often has a seat at the leadership table, and this can give them an opportunity to influence a company's approach on matters of ESG.
"GCs of listed companies are also required to report on environmental and social risks under the ASX Corporate Governance Guidelines and this gives GCs a role and an opportunity to take a level of leadership in relation to ESG strategy and reporting," she said.
Mr Moses said that general counsel need to "take a chill pill" – their focus, he said, should be on opportunity more so than risk.
"Many strongly community-focused initiatives are undertaken on the basis of belief in a shared purpose with a foundation of implicit trust. Provided that the business is making values-based decisions about why it is pursuing a particular focus and who it is doing that with, the GC's role is to simply facilitate," he outlined.
"So, if you need a document – make it an MOU, not a contract, for example."
Overall, such change is exciting, the pair mused, for reason that businesses are well placed to bring about such societal change.
"They add a multiplier effect to the community-focused efforts of their individual members or employees, so that the whole is very much greater than the sum of the parts," Mr Moses explained.
"The shift will also see the emergence of coalitions for change – like-minded organisations banding together to exert genuine influence over law, regulation, policy, and consumer behaviour."
It is also exciting, Ms McGregor said, to see companies focus on ESG matters and to see greater transparency from companies in stating their ESG goals and ESG plans.
"There's the obvious positive impact on our society and I am excited to be part of that. Furthermore, at Domain, we have seen an incredible wave of positive feedback from our employees who want to see the company that they work for taking greater responsibility for ESG matters," she said.