Goodbye job applications, hello dream career
Seize control of your career and design the future you deserve with
'More needs to be done' to ensure diversity and inclusion remains a priority
Tough, organic conversations will ensure diversity and inclusion don't remain "buzz phrases" within firms, according to one legal counsel.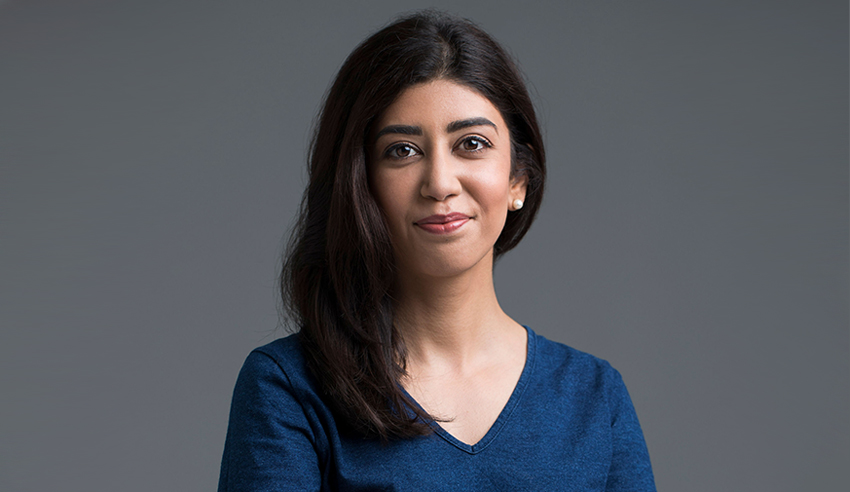 As reported by Lawyers Weekly in May, over 60 per cent of law departments said that implementing a diversity and inclusion program was a priority for 2021, according to the 2021 CLOC State of the Industry report
You're out of free articles for this month
To continue reading the rest of this article, please log in.
Create free account to get unlimited news articles and more!
However, speaking recently on the Corporate Counsel Show, Collective Wellness Group legal counsel Darshana Parekh (pictured) said that diversity and inclusion need to be discussed organically, rather than within structured company initiatives.
But with fewer people in the office than ever, how can these organic conversations happen?
Ms Parekh predicted that although online conversations around inclusion and diversity were less common, they wouldn't be too difficult to facilitate.
"I think it's definitely going to be easier for perhaps those in my age bracket or older, the ones who have had the benefit of working face-to-face and have also now had the benefit of working online. They're able to really mesh the two quite easily together, because they've had the face-to-face experiences, the younger experiences, and they're now moving up, if they're not already in middle and upper management," she said.
"It's a matter of being brave. It's a matter of putting yourself out there – to have those conversations and be open with them."
Ms Parekh went on to say that having these difficult conversations was a part of growth – both for the industry and the individuals within it.
"If we're going to really reach the mark that we want to in the international arena, we've got to be able to have conversations that we don't sometimes necessarily like, but we have to have," she added.
VIEW ALL
"And it's all part of growth, right? You can't prepare for growth. Sometimes it's a matter of being able to grow in a way that's nonlinear. It may not be growth as a lawyer as such, but it's growth as a leader. It's growth as a person."
Despite more law firms implementing diversity and inclusion initiatives in recent years, Ms Parekh said there can sometimes be a disconnect between an organisation's policies and what is actually occurring on the ground floor.
"I'm seeing a lot of the formal policies and processes being implemented. I'm seeing a lot of larger organisations who are able to have these policies in place quite easily, and they implement them out and they start the onboarding structure.
"When I've spoken to a lot of my peers, again, both in law and outside of law, there's certainly a disconnect or a disparity between what's being said and what's happening on the ground. So, I'm not sure," she said.
"I'm not sure that if the conversation is being brought up, people are being listened to. And I'm not entirely sure that when the conversations happen, people aren't being punished for them either."
Being seen as the "difficult one" is an unfortunate consequence to bringing up uncomfortable (but important) topics, Ms Parekh continued.
"You can have these conversations, but there's also a consequence to these conversations. Sometimes it's a matter of figuring out how best to phrase yourself or position yourself so that you can still be true to yourself and true to the colleagues around you and true to your values," she said.
"I'm finding, to be honest, most people don't react too well. It's either a case of ignorance, or it's a case of, I would rather not have this conversation, yet we talk about diversity and inclusion.
"In my experience, I'm finding there is a disparity, and that's why I've reached out and chosen to speak because more needs to be done. It needs to be done at the human level and at the individual level and definitely at the legal counsel level," Ms Parekh added.
Ultimately, Ms Parekh said that while policies and procedures are valuable to have within an organisation, she was more excited about the conversations they can start.
"I'm excited about what it now means in terms of that next step. I think I'm excited because I really value what my mentors taught me. I really value what I've learned from the legal profession from my peers," she said.
"I'm at a point where I would love to pass some of that legal knowledge, but also non-legal knowledge down. I have nothing to lose in terms of passing on my experiences, but also helping younger people to not experience what I've experienced in terms of diversity and inclusivity.
It is about teaching younger people and it is about making sure that this doesn't remain a buzzword and this doesn't remain a buzz phrase. It is about making sure that people from all backgrounds are heard, are part of a workplace," Ms Parekh concluded.
"Ultimately, that is what's going to make us better."
The transcript of this podcast episode was slightly edited for publishing purposes. To listen to the full conversation with Darshana Parekh, click below: