Goodbye job applications, hello dream career
Seize control of your career and design the future you deserve with
The importance of having confronting workplace conversations
True diversity and inclusion can only be achieved in the workplace, one legal counsel argues, if difficult, organic interactions are prioritised, rather than structured initiatives.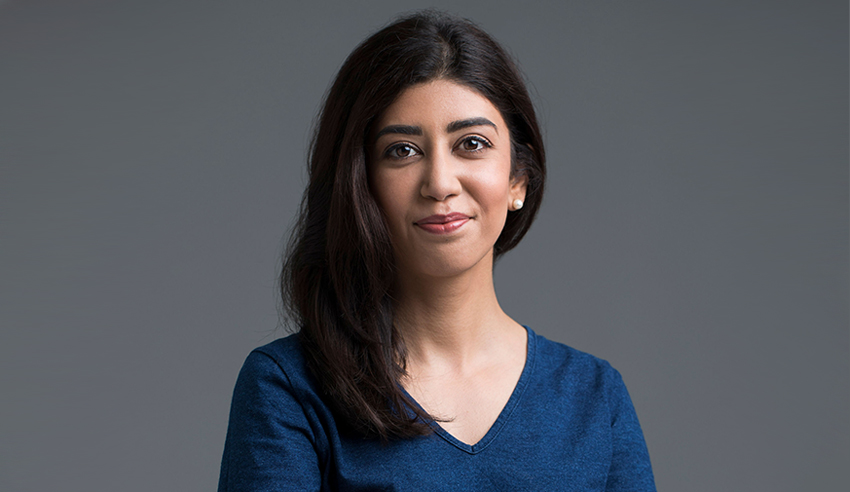 In May of this year, Lawyers Weekly reported that the 2021 CLOC State of the Industry report, published by The Corporate Legal Operations Consortium (CLOC), together with the Association of Corporate Counsel (ACC) (which acted as a research consultant), had found that implementing a diversity and inclusion program is the top-ranked issue for law departments in 2021, with more than six in 10 (61 per cent) of respondents viewing it as a high priority.
You're out of free articles for this month
To continue reading the rest of this article, please log in.
Create free account to get unlimited news articles and more!
Twenty-seven per cent of the balance of respondents said that they see it as a medium priority, and 12 per cent see it as a low priority.
However, with so many law departments globally looking to implement initiatives to better achieve diversity and inclusion in their workplaces, one legal counsel said that such structured actions may not be the best path forward.
Speaking last week on The Corporate Counsel Show, Collective Wellness Group legal counsel Darshana Parekh (pictured) said that, in her experience, D&I "seems to be only spoken about at structured meetings", and that in her experience, this is not the best way to make progress.
The reality, she argued, "is that in order to have a truly diverse and inclusive workplace, you need to be able to have these conversations as they occur. These conversations are the ones that are difficult. When you have a meeting, you have an agenda".
"You have the opportunity to speak. You might be facilitated into speaking if you're not necessarily someone who speaks a lot. You might even be given the opportunity to write something down and provide feedback to someone. And that's not bad. I'm not saying that that's bad. I'm simply saying that that is one component of making Corporate Australia a diverse and inclusive workplace. It is about having day-to-day conversations that are sometimes not fun and that are sometimes not comfortable," she noted.
When asked about the kind of organic conversation that can help drive change, Ms Parekh pointed to her personal experience of being asked to shorten her name from Darshana to "Dash" in emails.
She always, she said, says no to this: "I will not shorten my name because that's who I am and that is who I represent. And because you can't say it or won't say it or it becomes too difficult, that's not something for me to adjust to. It's something for you to learn."
VIEW ALL
Another example, she went on, is "when you're a bystander in a situation when somebody else has gone through or puts forward an idea that is culturally-based, or based off their experiences, and it's immediately shut down. I find it difficult to sit back and simply say, 'Oh, that's fine'. You need to be able to give someone a chance to speak, and sometimes you're standing up against C-suites or you're standing up against your manager when you're having these conversations".
For Ms Parekh, it's about "setting an example to the next generation", she proclaimed.
"Having been in practice now for about 14 years, I really noticed that when I say something or do something that is standing up for or touches on a topic of diversity and inclusion, I have seen the impact it has on people who are early on in their career," she recalled.
"The positive feedback I received from them far outweighs any negative feedback that sometimes is received from your peers or even upper management."
It sounds simple, Ms Parekh continued, but one of the first things that people can and should do is to reclaim their name. And, for those who do not have "traditional names", she said, "they should think about the impact that their words can have when they say, 'Your name is too long, or can I shorten it, or I don't know how to say it'".
There does remain, she mused, a place for proactive workplace policies to better address such issues. However, individual responsibility is paramount, she submitted, noting that one "has to create that environment for yourself".
"Yes, the proactivity can be there in writing, but it also needs to come from you as the person. I think it's really incumbent on legal counsel and with such a powerful role in any organisation, right, we have the ability to have these conversations in a really calm, effective way and to really make people think about the consequences of their words," she posited.
Ms Parekh's comments follow those of fellow in-house leaders, who earlier this year told Lawyers Weekly that general counsel have a duty to "authentically speak" about their own journeys and experiences.
The transcript of this podcast episode was slightly edited for publishing purposes. To listen to the full conversation with Darshana Parekh, click below: